If you are a startup or e-commerce company or both, chances are high that you have to put a substantial amount of time and energy to identify the right packaging material and correct way of packaging, both to optimize your operational cost on the packaging and minimize the chances of product damage and packaging damage (that too can discourage end customers from buying your product)
In this article, an expert and spokesperson on the packaging industry and Founder and Director of India's leading packaging company, Packman Packaging, Mr. Gaurav Jalan shares some essential inputs for packaging electronics products.
Mr. Jalan shares, "whether you mark your items fragile or not, there is a particular way all courier or packaging companies handle your goods. Marking it fragile definitely improve the chances of better handling, but doesn't guarantee it. Also, no matter how efficient your courier company is, they are never going to pack the product for you. Sending documents, apparel or small goods is not a challenge as it involves simple packaging. They are also not prone to damages or breakage as much as costly goods like electronics.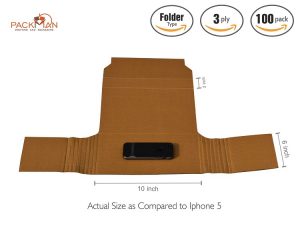 Mr. Jalan further adds that shipping electronics gives most sellers or customers a nightmare. You cannot afford to take the risk for this product. With the festive seasons are on, the demand for sending electronics as gifts is high. If you disappoint your customers with damaged products during this time of your business, it will not only cost you monetary losses but also, a severed reputation.

Here Are Useful Packaging Tips When It Comes To Electronic Goods.
Bubble Packaging
Bubble packing is the safest and best choice. Pack the electronic item using a thick layer of bubble wrap. Ensure that all the edges are fully covered to prevent them from chipping. Covering electronic goods in bubble wrap also keeps it safe from static electricity and excess heat.
Double Layered Packing
Double packing is another potent way of packaging for shipping electronics. Put the item in one box and then place this box in another bigger sized box, such that the edges do not touch the outer box. Add a cushioning material between the two boxes so as to avoid the jostling of the inner box.
Use Fillers
To fill the gap between two boxes, apply fillers like thermocol peanuts, air cushioning systems, colored tissues, and foam inserts to keep the inner box in position tightly. The logic is to avoid sliding of the inner box. If your electronic device is not inside a box, do not use packing peanuts as they generate static electricity and could force in damage to the product.
Proper Sealing
Once you are done with the box, seal it properly with good quality tape. Seal the edges with tape to reduce weathering. Shake the box and check if the inner box is moving inside. If not, your item is safe.
Keep Cords And Wires Separately
Pack cords, wires, and other accessories separately and use cable ties to secure them. Wrap them in a bubble sheet.
Additional Protection
For particularly LED screens, use foam covers for extra protection. CDs and DVDs need to be covered with corrugated sheets post a layer of bubble wrap and then shipped it in bubble lined courier bags.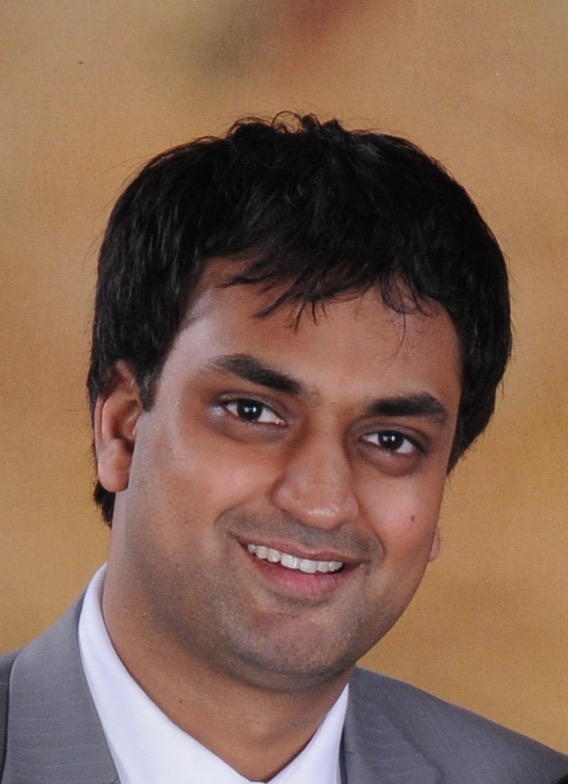 Mr. Gaurav Jalan is the Founder and Director of Packman Packaging, one of the largest Indian packaging company that has been serving some of the world's eminent technology, pharmaceutical, retail, fast-moving consumer goods, food, courier, publication, Jewellery, fashion, e-commerce organizations for the past 30 years.
A brilliant academic, a good graphic designer and a graduate from India's top management institutes, Mr. Jalan is a visionary businessman and an eminent spokesperson on matters related to the Indian Packaging industry.  He has witnessed and as well as participated in the growth process of India's packaging industry's that was few billions dollar market in 2010, grew into USD 31 billion in 2015 and is expected to turn$72 billion by 2020.
Under the leadership of Mr Gaurav Jalan, Packman.co.in (Packman's official website) became India's first e-commerce store for packaging solutions in the year 2002 (5 years before Flipkart was launch).
In years 2003-2005, when the majority of Indian packaging companies were primarily focused on their revenue and operations, Packman under Mr Jalan's leadership has started using eco-friendly and recycled packaging raw materials.
Today, Packman Packaging manufactures more than one lakhs of corrugated rolls, corrugated boxes, high quality bubble sheets, safety/courier bags and more from it state of art manufacturing unit, located in Delhi NCR region. The manufacturing unit uses some of the world's most advanced packaging material manufacturing machinery with world's best printing technology that ensures Packman's customers get fast and efficient delivery, high-quality brand representation through their product packaging.