With the growth of eCommerce, businesses are looking for creative methods to engage and interact with their buyers through their products and packages more than ever before
Mr Jalan, says one can form relationships with their customers through marketing and advertising attempt, but the best direct method to create a loyal user base is to have an amazing unboxing experience for new and existing customers.
In this blog about how to make an unforgettable unboxing experience, Mr Gaurav Jalan, Founder, and Director of Packman Packaging Pvt Ltd India's premium packaging manufacturer and supplier for e-commerce businesses explain the essence of the customer's unboxing of their products as this is your business' fist physical form of contact with the customers. Thus let us know about some of the do's and don'ts of making a great unboxing experience.
The do's
Use branded packaging
To assist with customer engagement and retention, branding your packaging is a top method to promote your brand and support getting the user acclimatized to your brand.
You can include your brand on anything such as the box itself or your packing materials. Lending a logo to your packaging is inexpensive, and you always wish to have your brand present throughout the unboxing experience so have it wherever possible without overwhelming the buyer.
Be creative using sustainable packaging materials
The unboxing experience does not finish with your packaging. One also has to think about the best method to protect all of your content within the box.
Rather, than using traditional packing peanuts, one might use custom box inserts, branded tissue papers, crinkled recycled paper. Branded packing tape has also been quite a popular addition to the packaging industry if you wish to add a bit more excitement to the unboxing experience.
Simply make certain you are opting for packing materials that fit well with your brand's image and align with the environmental arena of your brand identity. Once the buyer opens the box, you wish the packaging and product to speak for themselves and provide a great presentation. So make certain the packing is respectful to the product and package and does not take over the complete unboxing experience.
Go above the packaging
With complete things being online, you wish to make your customers feel special and thank them for being loyal customers during unprecedented times. Go the extra yard and include additional features that is going to make the unboxing experience more memorable. Think about the minor details because believe it or not, your buyers will appreciate it more than you know.
You can also include opportunities for social media promotion by encouraging your buyers to share the experience using hashtags on social media. So if you can, do an attempt to make the unboxing experience wonderful and personal.
The don'ts
Never complicate the packaging
When the customers receive the product, you do not wish to overwhelm them with all your graphics or marketing stuff or frustrate them since the package is quite complicated to open.
Keep your packaging easy both structurally and aesthetically. Not simply will this keep the unboxing experience good, but also assist your company stay sustainable since you want to use the least quantity of packaging is possible to keep the carbon footprint low.
No foam peanuts
There are several sustainable packing material choices you can use that are not foam peanuts. If you are still on the foam peanut mode, it is advised to jump off. These pesky peanuts might be lightweight, but they are a task to clean up, are not recyclable, and makes a static cling so they will stick to everything. Go for void filler alternatives like the crinkled kraft paper, it is more friendly to the ecosystem and makes for a good unboxing experience.
No need to waste space
The unboxing experience has several aspects, one of them is spacing. Having that being said, opt for the right-sized box for your products. You might think placing small products in an oversized product is "in trend" or more protective, but in the end, it will simply create confusion for the customer and spike your shipping and handling costs.
Also, do not opt for a smaller-sized box and overestimate how much one can actually fit in the box. The worst thing you wish is to compromise the integrity of your package and have it be supplied to the customer damaged or have the contents all smashed.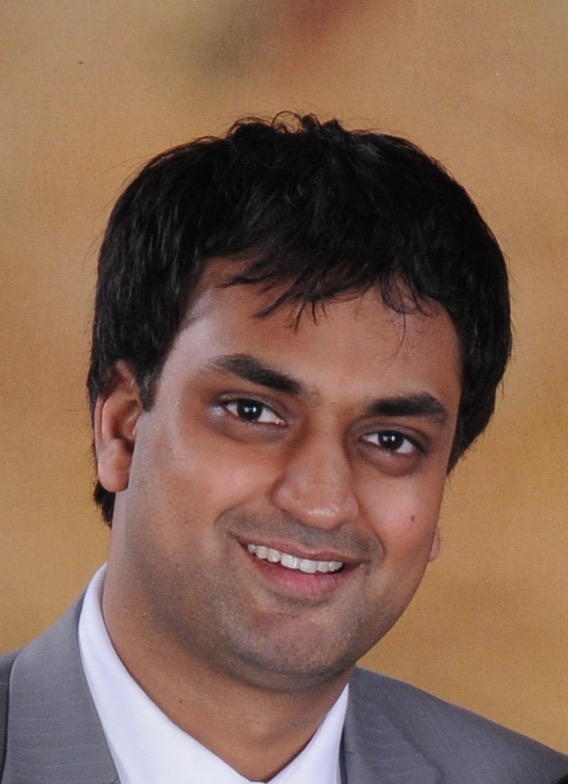 Mr. Gaurav Jalan is the Founder and Director of Packman Packaging, one of the largest Indian packaging company that has been serving some of the world's eminent technology, pharmaceutical, retail, fast-moving consumer goods, food, courier, publication, Jewellery, fashion, e-commerce organizations for the past 30 years.
A brilliant academic, a good graphic designer and a graduate from India's top management institutes, Mr. Jalan is a visionary businessman and an eminent spokesperson on matters related to the Indian Packaging industry. Under the leadership of Mr Gaurav Jalan, Packman.co.in (Packman's official website) became India's first e-commerce store for packaging solutions in the year 2002 (5 years before Flipkart was launch).
Today, Packman Packaging manufactures more than one lakhs of corrugated rolls, corrugated boxes, high-quality bubble sheets, safety/courier bags and more from it state of art manufacturing unit, located in Delhi NCR region. The manufacturing unit uses advanced packaging machinery and printing technology that ensures Packman's customers get fast and efficient delivery, high-quality brand representation through their product packaging.
Packman Packaging Top Offerings
Custom Corrugated Boxes – Packman Packaging is one of the largest manufacturers of 3 ply corrugated boxes in India, 5 ply corrugated boxes, and 7 ply corrugated boxes along with corrugated rolls in India. At Packman's online store you can customize (with your logo, graphics, shipping instruction) and buy corrugated boxes at the Best Manufacturer Rates and at Best Quality, Get PAN India Delivery, Free Shipment, Discounts on Bulk orders
Tamper Proof Courier Bags – You can buy Tamper Proof 60 Microns Security Courier Bags and 50 microns security at the Best Manufacturer Rates and at Best Quality, Get PAN India Delivery, Free Shipment, Discounts on Bulk Orders.
Stand Up Pouches – You can buy all kinds of customized and non-customized Stand-Up Pouches at the best wholesaler Rates and at the Best Qualities. Some of best seller stand up pouches at Packman store are: