In the world of packaging, corrugated boxes have come out as a versatile and efficient solution. With their durability and flexibility, corrugated boxes are hugely used across industries. In this blog, Packman Packaging India's top manufacturer of corrugated boxes delves into the several packaging styles of corrugated boxes that cater to different requirements.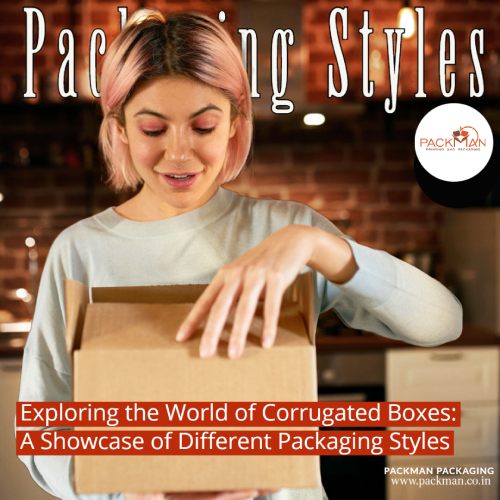 Regular Slotted Container (RSC)
The regular slotted container (RSC) is the most common packaging form for corrugated boxes. It has flaps on the top and bottom that fold together to make a secure enclosure. RSC boxes are easily customizable to accommodate various sizes and shapes of products. They give excellent protection, and stackability, and are cost-effective because of their standardized design. RSC boxes are commonly used in e-commerce, retail, and shipping industries.
Die-Cut Boxes
Die-cut boxes are quite versatile and can be designed to fit certain product dimensions. Contrary to RSC boxes, die-cut boxes have custom-cut shapes and designs, letting for a more precise fit and enhanced protection. Die-cut boxes are mostly used for fragile or irregularly shaped items, like electronics, cosmetics, and food products. Their unique construction makes sure that the contents remain secure during transportation.
Display Boxes
Display boxes are designed to not just protect the product but also showcase it attractively. These boxes are mostly found in retail stores, exhibitions, and trade shows. Display boxes feature an open front panel or a transparent window, letting consumers to see the product without having to open the box. They are usually used for marketing purposes, enabling brands to create eye-catching displays and increase product visibility.
Multi-Depth Boxes
Multi-depth boxes are a practical solution for businesses that require packing and shipping products of varying heights. These boxes contain pre-scored vertical lines that lets them to be easily cut and folded to make multiple height options. Multi-depth boxes remove the need for maintaining a large inventory of boxes with different heights, decreasing storage space and costs. They are suitable for businesses with a wide range of product sizes, offering flexibility and efficiency in packaging.
Telescoping Boxes
Telescoping boxes consist of two parts: a lid and a tray that fit together properly. These boxes provide excellent protection and are mostly used for delicate and high-value items. The lid slides over the tray, lending an additional layer of security. Telescoping boxes are usually, seen in the jewelry, electronics, and automotive industries. They are formed to create a tight fit, preventing any movement or damage during transit.
Corrugated boxes are present in various packaging styles to cater to the various needs of businesses across industries. From regular slotted containers for standard products to telescoping boxes for delicate items, each packaging style presents unique advantages. Choosing the right style makes sure that products are well-protected, efficiently shipped, and aesthetically presented to consumers. If your business is looking for a reliable corrugated boxes manufacturer, you may contact Packman Packaging and avail of corrugated boxes at the best prices.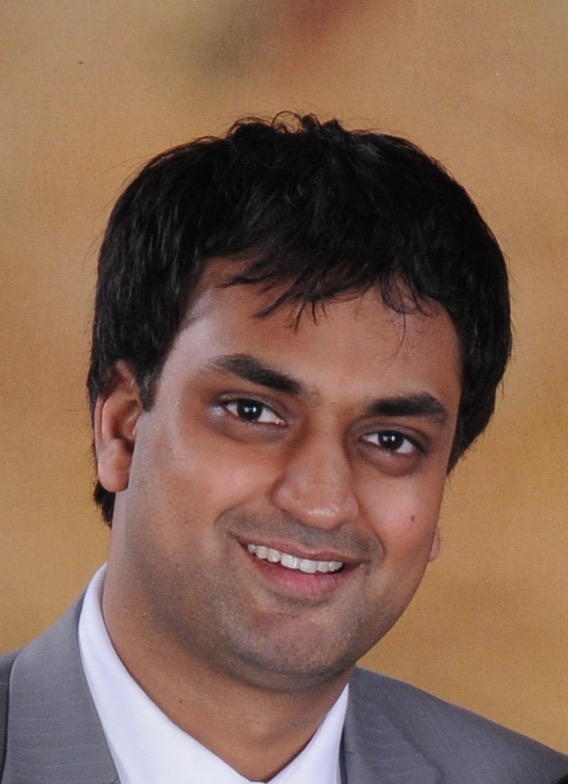 Mr. Gaurav Jalan is the Founder and Director of Packman Packaging, one of the largest Indian packaging company that has been serving some of the world's eminent technology, pharmaceutical, retail, fast-moving consumer goods, food, courier, publication, Jewellery, fashion, e-commerce organizations for the past 30 years.
A brilliant academic, a good graphic designer and a graduate from India's top management institutes, Mr. Jalan is a visionary businessman and an eminent spokesperson on matters related to the Indian Packaging industry. Under the leadership of Mr Gaurav Jalan, Packman.co.in (Packman's official website) became India's first e-commerce store for packaging solutions in the year 2002 (5 years before Flipkart was launch).
Today, Packman Packaging manufactures more than one lakhs of corrugated rolls, corrugated boxes, high-quality bubble sheets, safety/courier bags and more from it state of art manufacturing unit, located in Delhi NCR region. The manufacturing unit uses advanced packaging machinery and printing technology that ensures Packman's customers get fast and efficient delivery, high-quality brand representation through their product packaging.
Packman Packaging Top Offerings
Custom Corrugated Boxes – Packman Packaging is one of the largest manufacturers of 3 ply corrugated boxes in India, 5 ply corrugated boxes, and 7 ply corrugated boxes along with corrugated rolls in India. At Packman's online store you can customize (with your logo, graphics, shipping instruction) and buy corrugated boxes at the Best Manufacturer Rates and at Best Quality, Get PAN India Delivery, Free Shipment, Discounts on Bulk orders
Tamper Proof Courier Bags – You can buy Tamper Proof 60 Microns Security Courier Bags and 50 microns security at the Best Manufacturer Rates and at Best Quality, Get PAN India Delivery, Free Shipment, Discounts on Bulk Orders.
Stand Up Pouches – You can buy all kinds of customized and non-customized Stand-Up Pouches at the best wholesaler Rates and at the Best Qualities. Some of best seller stand up pouches at Packman store are:
Transparent Pouches with Zip Lock
Kraft Finish Stand Up Pouches with Zip Lock
Custom Printed Stand Up Pouches
Oval Window Stand Up Pouches.
Silver Standup Pouches with Zip Lock
Stand Up Pouches with Nozzle for Handwash, Ketchup and for Food Paste packaging.