Way before COVID-19 took over news feeds, there was climate change. And, even though the former is posing a huge threat to our livelihoods right now, the latter is still set to make devastating damage in the future unless we start to take action.
This blog by Mr. Gaurav Jalan, Founder, and Director of Packman Packaging Pvt Ltd which is India's leading customized packaging company for beauty, fashion, and retail brands and products says present trends mean fashion and beauty fall into the category of disposable goods. Several buyers buy a product, wear it once, and simply discard it away — all in the name of the latest Instagram or any other social media image. As a result, fast fashion and changing beauty fads have completely taken over, with brands feeding consumer habits with ever more collections, continuous sales, and no incentive to slow down.
There were some good signs on climate change amid the early COVID chaos, with fashion and beauty industry top honchos pledging to reduce down on collections and form a more streamlined process from production to store delivery in an attempt to meet current demands.
Mr. Jalan says, brands are certainly conscious of the impact of their products and supply chains, but what they mostly forget is the packaging — normally one of the most essential things to get right when it comes to sustainability. Ultimately, products are simply as sustainable as the packaging.
By now, definitely, brands are completely aware of the pitfalls of plastic, with those still making use of the material in their packaging and products mostly condemned in the court of public opinion. There have also been a few serious success stories, for example, Germany recently announced that it will completely ban all single-use plastics by this year.
Naturally, non-plastic packaging solutions have, thus, become something of a trend in their own right. But as one increasingly sees brands opt for an eco-friendly choice to plastic, it's communicating those sustainable credentials that truly sets a brand apart in consumers' minds. But, sadly, brands largely tend to hide their light under a bushel.
So, there is a requirement for more effective communication from brands and packaging providers to rectify or solve this issue, specifically as customers' eyes are open wider to it — which recent events have suggested is happening as greater attention is paid to brands' initiatives for social causes or good.
Attaining credentials, accreditations, and stamps of approval are essential in communicating to customers that packaging is in fact eco-friendly. This must be the first step in any brand's strategy to lowering the carbon footprint of its packaging, and it also instills trust and confidence in buyers, which reflects positively on the business and its revenue.
Definitely, achieving such badges needs innovation, investment, and a commitment to an ongoing effort. And not simply should focus be given to exterior shells, but inserts, labels and order information notes, and documents, as well — particularly as a shift toward online shopping becomes a lot prominent.
Besides this, reducing down on the amount of packaging used is another simple step a brand can take. As well as lessening costs, waste, and, ultimately, the business's and industry's carbon footprints, if communicated properly it can be used to target consumers who have become accustomed to their new, minimalist lifestyle during the lockdown restrictions.
But with required packaging, this is all about maximizing its use and encouraging a second life. Again, this comes from strong communication of how packaging can be reused or recycled.
For example, top fashion brand developed an iconic marble effect box which are amongst the top eco-friendly boxes in the fashion and luxury industry. Made from high-quality materials, the boxes are made to be durable and sturdy so that they can be utilized over and over again in multiple manners. Ultimately, the boxes are not simply holding baskets but have become a part of the product and service customers pay for.
Some top brands such as Lush and MAC Cosmetics have got success in incentivizing recycling with "bring back" schemes, whereby buyers are encouraged to take empty containers back to the store in lieu of free products, refills, or monetary discounts. As well as decreasing their environmental impact, they are encouraging repeat purchases and brand loyalty, which is a top example of how commercially valuable green initiatives need to be.
And, drifting away from fashion and beauty, Coca-Cola was the first big brand in its sector to make bottles from 100% recycled plastic in Sweden. Changing its iconic label for one that spreads the vital message of recycling, the campaign looks to encourage and educate customers on a circular economy.
As a higher number of brands up their efforts in communicating their eco-credentials, it will no doubt ask for greater creativity and innovation. Finally, green packaging is on track to becoming the norm, leaving the thing that sets brands or products apart as the manner they communicate the message.
Packman Packaging is one of India's largest manufacturers of corrugated boxes, corrugated rolls, bubble rolls, bubble pouches, courier bags, POD jackets, duct tapes, e-commerce shipping bags and more.

Packman Packaging's online eCommerce packaging supply store is a dedicated one-stop solution for every packaging need for every kind of customers. Whether you are a startup or operating an online business that needs an ongoing e-commerce package supplies or a manufacturer that ships products all over the world, Packman Packaging's online store can help you with your requirement of quality packaging material, printing customized logo on packages, and on-time delivery at your business address.

With PAN India delivery, customer helpline support, best discount offers, hassle-free product replacement and on-time delivery services, Packman Packaging store is India's first preference for online packaging purchases.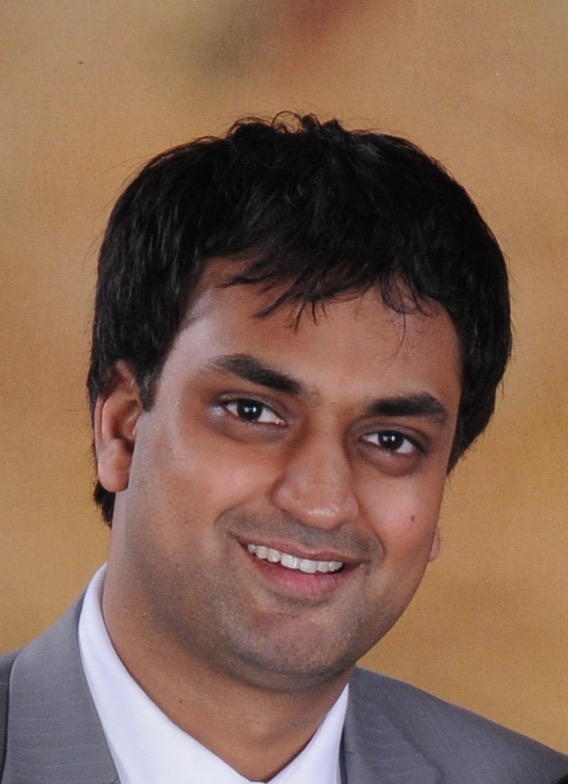 Mr. Gaurav Jalan is the Founder and Director of Packman Packaging, one of the largest Indian packaging company that has been serving some of the world's eminent technology, pharmaceutical, retail, fast-moving consumer goods, food, courier, publication, Jewellery, fashion, e-commerce organizations for the past 30 years.
A brilliant academic, a good graphic designer and a graduate from India's top management institutes, Mr. Jalan is a visionary businessman and an eminent spokesperson on matters related to the Indian Packaging industry. Under the leadership of Mr Gaurav Jalan, Packman.co.in (Packman's official website) became India's first e-commerce store for packaging solutions in the year 2002 (5 years before Flipkart was launch).
Today, Packman Packaging manufactures more than one lakhs of corrugated rolls, corrugated boxes, high-quality bubble sheets, safety/courier bags and more from it state of art manufacturing unit, located in Delhi NCR region. The manufacturing unit uses advanced packaging machinery and printing technology that ensures Packman's customers get fast and efficient delivery, high-quality brand representation through their product packaging.
Packman Packaging Top Offerings
Custom Corrugated Boxes – Packman Packaging is one of the largest manufacturers of 3 ply corrugated boxes in India, 5 ply corrugated boxes, and 7 ply corrugated boxes along with corrugated rolls in India. At Packman's online store you can customize (with your logo, graphics, shipping instruction) and buy corrugated boxes at the Best Manufacturer Rates and at Best Quality, Get PAN India Delivery, Free Shipment, Discounts on Bulk orders
Tamper Proof Courier Bags – You can buy Tamper Proof 60 Microns Security Courier Bags and 50 microns security at the Best Manufacturer Rates and at Best Quality, Get PAN India Delivery, Free Shipment, Discounts on Bulk Orders.
Stand Up Pouches – You can buy all kinds of customized and non-customized Stand-Up Pouches at the best wholesaler Rates and at the Best Qualities. Some of best seller stand up pouches at Packman store are: