When it comes to the packaging for like the flowers and plant's firmness is the most essential aspect, as the packages, are stacked high and the lower boxes should be able to carry the weight of the upper boxes. In contrast, floriculture products have several requirements in terms of packaging. In this article, Mr. Gaurav Jalan, Founder, and Director of Packman Packaging Pvt Ltd India's leading manufacturer of Flower and Plant Packaging Boxes explain what these needs are and why solid cardboard packaging meets these needs.
Potted plants and cut flowers are usually, transported on Danish trolleys, which makes the strength of the packaging less important. In this industry, brand recognition is the chief factor and packaging plays a huge role in this regard. During the flower auction, the transport packaging is virtually used as consumer packaging. The products are valued by customers on the basis of the packaging, which means that they must attract proper attention.
Eye-Catching Prints
As solid board is easier to print on compared to corrugated cardboard, for instance, solid cardboard packaging is generally suited for enhancing brand recognition. Printing on corrugated cardboard can create the washboard effect, as waves are formed in the printed matter. Solid cardboard is a lot flatter, which means that the offset printing is of a much higher quality. Packman Packaging specializes in the printing of solid cardboard. The number of various printing options for growers is immense. Since Packman also produces its own printing plates, thus are very flexible, and it can deliver exactly what the grower wants.
Moisture Free Flower Packaging
Another vital advantage over corrugated cardboard for floriculture is solid cardboard is more moisture-resistant. Flowers and plants are mostly transported in flower bottles or water holders, which are plastic tubes that give water to single flowers during transport. The use of these tubes makes it essential that the packaging of these flowers is sufficiently moisture-resistant. The solid board has a quite high density and is, therefore, less sensitive towards moisture, specifically, if the material is coated on both sides having a moisture-resistant polyethylene (PE) coating. Should water leak out of the tubes, it will not damage or impact the packaging.
Ornamental Plant Packaging Logistics
Packman Packaging's solid cardboard packaging also gives logistical advantages, which are specifically beneficial to growers of flowers and plants, as they mostly have limited space to collect and package their flowers. Several of them are therefore not able to buy complete truck packaging. Because Packman Packaging also supplies smaller quantities of packaging on-demand, thus, are in a better position to provide small growers exactly what they require in terms of packaging. In fact, Packman delivers right on time. Packman Packaging is a clear leader in this regard.
Are you searching for sustainable quality packaging for your plants and flowers? Packman Packaging will be happy to assist you to find a tailor-made solution.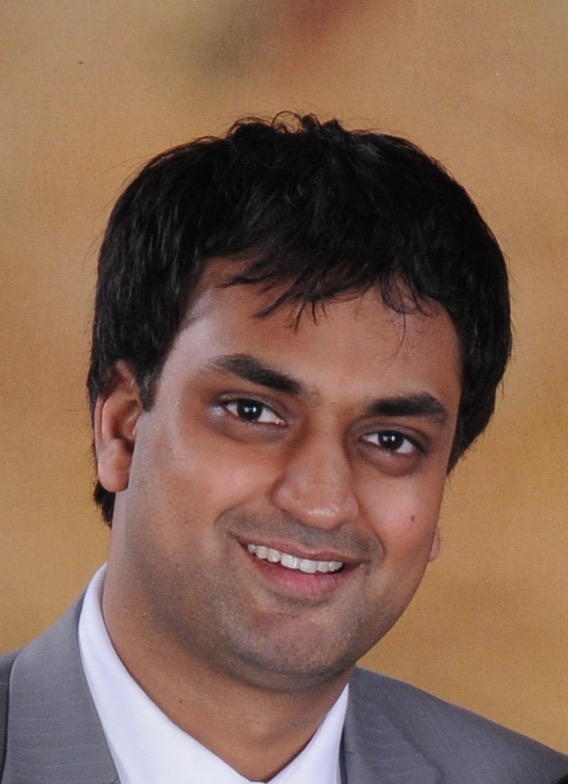 Mr. Gaurav Jalan is the Founder and Director of Packman Packaging, one of the largest Indian packaging company that has been serving some of the world's eminent technology, pharmaceutical, retail, fast-moving consumer goods, food, courier, publication, Jewellery, fashion, e-commerce organizations for the past 30 years.
A brilliant academic, a good graphic designer and a graduate from India's top management institutes, Mr. Jalan is a visionary businessman and an eminent spokesperson on matters related to the Indian Packaging industry. Under the leadership of Mr Gaurav Jalan, Packman.co.in (Packman's official website) became India's first e-commerce store for packaging solutions in the year 2002 (5 years before Flipkart was launch).
Today, Packman Packaging manufactures more than one lakhs of corrugated rolls, corrugated boxes, high-quality bubble sheets, safety/courier bags and more from it state of art manufacturing unit, located in Delhi NCR region. The manufacturing unit uses advanced packaging machinery and printing technology that ensures Packman's customers get fast and efficient delivery, high-quality brand representation through their product packaging.
Packman Packaging Top Offerings
Custom Corrugated Boxes – Packman Packaging is one of the largest manufacturers of 3 ply corrugated boxes in India, 5 ply corrugated boxes, and 7 ply corrugated boxes along with corrugated rolls in India. At Packman's online store you can customize (with your logo, graphics, shipping instruction) and buy corrugated boxes at the Best Manufacturer Rates and at Best Quality, Get PAN India Delivery, Free Shipment, Discounts on Bulk orders
Tamper Proof Courier Bags – You can buy Tamper Proof 60 Microns Security Courier Bags and 50 microns security at the Best Manufacturer Rates and at Best Quality, Get PAN India Delivery, Free Shipment, Discounts on Bulk Orders.
Stand Up Pouches – You can buy all kinds of customized and non-customized Stand-Up Pouches at the best wholesaler Rates and at the Best Qualities. Some of best seller stand up pouches at Packman store are: