When you are promoting your brand, you always try to make a good impression. You go to great lengths when sending a customer's package to make sure their item is packaged just correctly. You'll add a well-designed personal or brand message on a card, add a special gift simply for ordering, add extra printed advertising materials made in our brand image, and even go out of the way to make an elaborate package within a package.
What do you do with all these materials one hopes will inspire further brand loyalty? Most often, you throw them in an odd brown box, sealed with some clear or brown tape, and allow a shipping company to take over the entire blank space to spread the brand message.
For your business, you can reclaim that brand space and encourage more loyalty in your customers with custom packing tape. Here are a few ideas shared by Mr. Gaurav Jalan, Founder, and Director of Packman Packaging Pvt Ltd India's top packaging tape manufacturer that talks about adding some brand magnetism to your packages.
Customized Packing Tape Bearing Your Brand Logo and Colors
Quite affordable to do, custom packing tape bearing your brand logo leads to immediate brand recognition. Also, the customer does not have to squint at a return destination to try to find out who sent the package. A company such as Amazon quite well does this by placing their logo up and down on its black packing tape.
Buyers also, get excited since; they know instantly what's inside the box. Place your brand colors to packing tape and you can begin to dress up that unattractive box, specifically by using an eye-catching color from your company's color palette to look separate from the league.
Add Charm to your Packaging Tape
Just think of getting a shipping box with an image of a key and lock on the tape. Won't you rush to open it instantly and check what is inside? Through printed packing tape, one can do this, forming intrigue into what's inside. Furthermore, buyers will remember it, hence, enhancing your brand awareness.
Combine your Custom Packing Tape Using a Custom Label
Take advantage of all that space on the exterior of the box. A custom label is an excellent supplement to custom packing tape. Besides, if you are shipping an order having multiple layers of packaging, a custom label is a brilliant way to continue the branding over an interior package.
Packing Tape Bearing Custom Messaging
Have your brand message out there on the box, packaging tape is a great space for your tagline. You will get one of your major brand identifiers printed out across the entire package. Simply like your logo, it conveys the recipient exactly who sent the package, and thereafter helps differentiate your brand from the others.
If there are holidays, your packing tape can have a message of greeting or enjoyment. Perhaps it appears like a red ribbon, to go along with the gift-giving festivities. If your brand usually, receives an order for birthday gifts, have a roll-on hand that looks like "Happy Birthday" or wrapping paper. Whatever you wish, your branded packing tape will make your customer feel special, merely by looking at the package.
From Where to Avail your Custom Printed Packaging Tapes?
Packman Packaging provides custom printed packing tape prints in multiple colors. You can print any color you need with various color tints available. The prices are extremely affordable as Packman is the manufacturer, and buying in bulk can even assist you to save even more.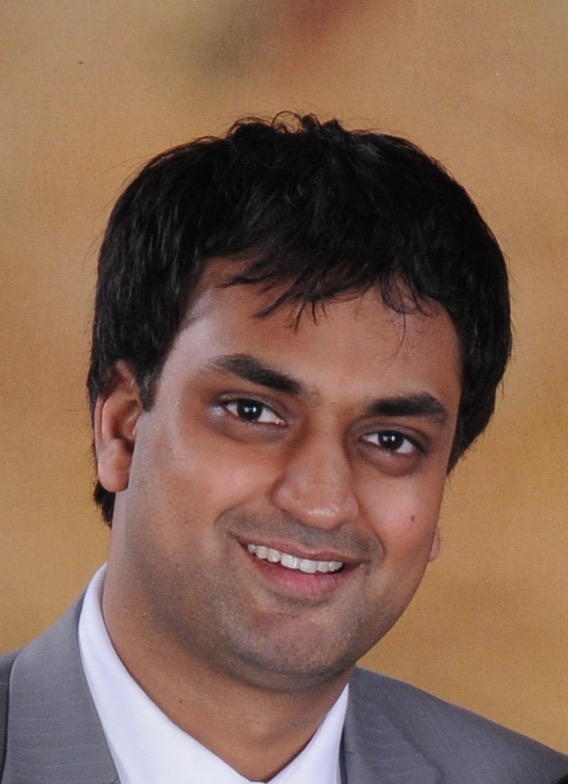 Mr. Gaurav Jalan is the Founder and Director of Packman Packaging, one of the largest Indian packaging company that has been serving some of the world's eminent technology, pharmaceutical, retail, fast-moving consumer goods, food, courier, publication, Jewellery, fashion, e-commerce organizations for the past 30 years.
A brilliant academic, a good graphic designer and a graduate from India's top management institutes, Mr. Jalan is a visionary businessman and an eminent spokesperson on matters related to the Indian Packaging industry.  He has witnessed and as well as participated in the growth process of India's packaging industry's that was few billions dollar market in 2010, grew into USD 31 billion in 2015 and is expected to turn$72 billion by 2020.
Under the leadership of Mr Gaurav Jalan, Packman.co.in (Packman's official website) became India's first e-commerce store for packaging solutions in the year 2002 (5 years before Flipkart was launch).
In years 2003-2005, when the majority of Indian packaging companies were primarily focused on their revenue and operations, Packman under Mr Jalan's leadership has started using eco-friendly and recycled packaging raw materials.
Today, Packman Packaging manufactures more than one lakhs of corrugated rolls, corrugated boxes, high quality bubble sheets, safety/courier bags and more from it state of art manufacturing unit, located in Delhi NCR region. The manufacturing unit uses some of the world's most advanced packaging material manufacturing machinery with world's best printing technology that ensures Packman's customers get fast and efficient delivery, high-quality brand representation through their product packaging.