This growing trend is possibly to stay as part of the newcomers to e-shopping will be routine shoppers post normalization and share shifting to e-commerce remains at an elevated level. Given the market dynamics, it becomes crucial for marketers to win and engage online buyers says Mr. Jalan.
When buyers do not have the opportunity to select up a product from the shelf and interact with it, an after-purchase digital experience is critical. Here Mr. Gaurav Jalan, Founder and Director of Packman Packaging, India's top packaging suppliers of corrugated boxes to the e-commerce sector shares insight on ways digitizing your product through unique codes can make a difference in the buyer's e-commerce journey.
Win Trust
Online platforms could be crowded place. Having numerous third-party marketplace vendors, online buyers are increasingly more aware and concerned regarding issues like safety, counterfeiting, product origin, shelf life, environmental issues. Online buyers in particular would embrace a space of authentic, transparent, and connected products.
Giving every product its unique identity using digital codes lets brands track the journey of each item and convey directly to consumers the product's provenance, components, sustainability impact, and other things.
Form Loyalty
What is in it for me? Around 75% of buyers report they are more possibly to make a new purchase post receiving a loyalty reward. Retailers are greatly optimizing reward programs to create consumer loyalty and engagement. Shopping online provides boundless options when it comes to what, where, and ways to shop; providing value to consumers in a consistent, meaningful, and easy way would help brands unlock loyalty by forming direct long-lasting relationships with buyers.
Loyalty programs or giving incentives for recycling are simpler to implement and manage with unique product coding as it makes the rewarding into a frictionless experience to consumers. Another aspect of loyalty in e-commerce is personalization as digitized products let marketers promote and communicate more impactfully to individuals or groups of consumers.
Automate Reorder
Easiness is certainly a crucial driver for online shopping, but it could also be a pain area. Have you seen how simple it is for your consumers to give feedback, return an unsatisfactory product, and reorder it?
The unique code of the digitized packaging acts as proof of purchase and lets easy and intuitive reordering functionality, proven feedback, warranty, and return management criteria. Also, marketers can utilize the same digitized package to direct shoppers to the e-commerce channel of choice.
Optimize Passage
Product digitization lets complete supply chain transparency, which lets each marketer to track and monitor channel performance and effectiveness of the promotion. Having real-time data about buyers' behavior and preferences, marketers can form and adapt their promotional program to optimize the return of investment.
The beauty of packaging digitization is that several objectives can be achieved using one unique code on each package, letting a frictionless experience for buyers. As an example, it will achieve both traceability and buyers' engagement.
Packman Packaging is India's top packaging product manufacturer and supplier for India's e-commerce, FMCG, and retail industries. For any packaging, assistance call us on 1800 270 7225 or +91 9810922446 or you can also WhatsApp on +91 85120 14000.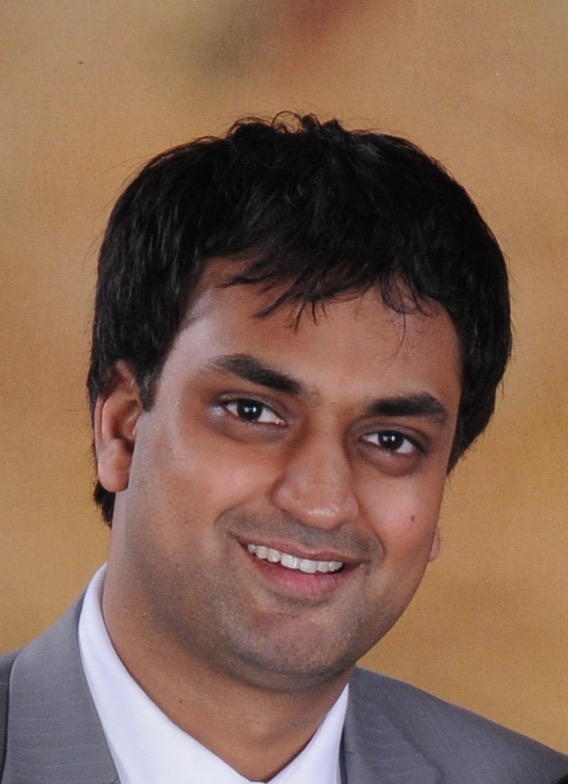 Mr. Gaurav Jalan is the Founder and Director of Packman Packaging, one of the largest Indian packaging company that has been serving some of the world's eminent technology, pharmaceutical, retail, fast-moving consumer goods, food, courier, publication, Jewellery, fashion, e-commerce organizations for the past 30 years.
A brilliant academic, a good graphic designer and a graduate from India's top management institutes, Mr. Jalan is a visionary businessman and an eminent spokesperson on matters related to the Indian Packaging industry. Under the leadership of Mr Gaurav Jalan, Packman.co.in (Packman's official website) became India's first e-commerce store for packaging solutions in the year 2002 (5 years before Flipkart was launch).
Today, Packman Packaging manufactures more than one lakhs of corrugated rolls, corrugated boxes, high-quality bubble sheets, safety/courier bags and more from it state of art manufacturing unit, located in Delhi NCR region. The manufacturing unit uses advanced packaging machinery and printing technology that ensures Packman's customers get fast and efficient delivery, high-quality brand representation through their product packaging.
Packman Packaging Top Offerings
Custom Corrugated Boxes – Packman Packaging is one of the largest manufacturers of 3 ply corrugated boxes in India, 5 ply corrugated boxes, and 7 ply corrugated boxes along with corrugated rolls in India. At Packman's online store you can customize (with your logo, graphics, shipping instruction) and buy corrugated boxes at the Best Manufacturer Rates and at Best Quality, Get PAN India Delivery, Free Shipment, Discounts on Bulk orders
Tamper Proof Courier Bags – You can buy Tamper Proof 60 Microns Security Courier Bags and 50 microns security at the Best Manufacturer Rates and at Best Quality, Get PAN India Delivery, Free Shipment, Discounts on Bulk Orders.
Stand Up Pouches – You can buy all kinds of customized and non-customized Stand-Up Pouches at the best wholesaler Rates and at the Best Qualities. Some of best seller stand up pouches at Packman store are:
Transparent Pouches with Zip Lock
Kraft Finish Stand Up Pouches with Zip Lock
Custom Printed Stand Up Pouches
Oval Window Stand Up Pouches.
Silver Standup Pouches with Zip Lock
Stand Up Pouches with Nozzle for Handwash, Ketchup and for Food Paste packaging.