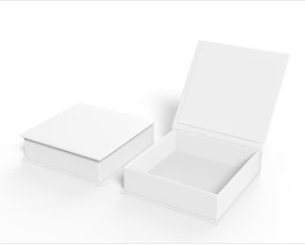 Cardboard is more amazing than you ever have realized. It comes in several forms and plays a pivotal role in keeping your lives neat and orderly, assists keep food fresh and your products safe. This can be reused and remixed in interesting ways and has made your life a whole lot easier as well.
In this article, Mr. Gaurav Jalan Founder, and Director of India's leading packaging company Packman Packaging Private Limited talks about ways cardboard packaging has changed the world.
It Has Been Protecting Your Products For Centuries
The first recorded usage of the cardboard box was mentioned in 1817, and surprisingly enough, it was used for a German board game. The material was later refined into corrugated cardboard, a paper sandwich of 2 sturdy flat sheets with a fluted sheet in between in the 1870s for the purpose of securely shipping glassware and other fragile products. Today, nearly 80% of products come in cardboard packaging. The rigidity of the material keeps objects in place while also working as a cushion. For this reason, manufacturers of high-tech and high-quality goods mostly use it to protect their products from damage.
It Keeps Your Food Safe And Fresh
Amongst the cardboard material that gest produced every year, about 60 % is dedicated to food packaging where it is mostly used for storing juice, other beverages, candy, dry and frozen foods. Cereal, for example, was one of the first products that ever was stored in paper packaging. Sealing dry cereal in a box assists extend its shelf life, makes it look more attractive and appealing to consumers, and makes it simple to store and ship. Corrugated cardboard packaging keeps fresh foods safer, as well.
It Has Transformed The Way Goods Are Shipped
Since cardboard is light in weight, rigid, and economical to manufacture, it dramatically reduces shipping costs and allows consumers have bigger access to goods without having to leave their homes or pay high shipping fees. Additionally, cardboard boxes are easy to assemble, disassemble, and seal. Before the 1900s, heavy wooden crates were used to transport goods, which lower down on the number of goods that could be transported at once. For this logic, cardboard packaging has been a boon to the industry, as well.
It Reduces Waste
In various cases, the cardboard can be reused to create anything from pet houses and magazine holders this is why it's so popular among companies that ship their goods. When you are done using cardboard boxes, they can be easily put out to be recycled.
Cardboard Packaging Builds Anticipation And Excitement
Just when everyone agrees that unwrapping and tearing into a box is a fun experience. Why? Because they take longer to open, gift boxes create a sense of intrigue and anticipation. This basic concept has also transformed the marketing and advertising industries. With the arrival of cardboard, company logos, attractive graphics, and product information could be printed onto cardboard packaging with complete. For many buyers, well-designed packaging not only saves products but it also separates good brands from their competitors.
Cardboard Can Be Converted Into Shelters
A few non-profit organizations have constructed temporary shelters carved out of cardboard. The structures are meant to be a temporary solution until the recipients can transit to a more secure place to live, but under inclement weather, they make a world of difference. These shelters can also be used in emergency situations where disaster relief is required.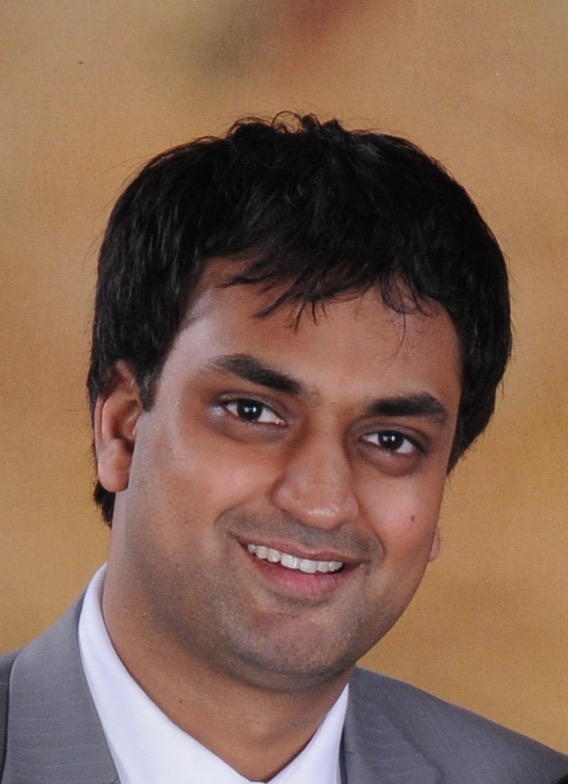 Mr. Gaurav Jalan is the Founder and Director of Packman Packaging, one of the largest Indian packaging company that has been serving some of the world's eminent technology, pharmaceutical, retail, fast-moving consumer goods, food, courier, publication, Jewellery, fashion, e-commerce organizations for the past 30 years.
A brilliant academic, a good graphic designer and a graduate from India's top management institutes, Mr. Jalan is a visionary businessman and an eminent spokesperson on matters related to the Indian Packaging industry.  He has witnessed and as well as participated in the growth process of India's packaging industry's that was few billions dollar market in 2010, grew into USD 31 billion in 2015 and is expected to turn$72 billion by 2020.
Under the leadership of Mr Gaurav Jalan, Packman.co.in (Packman's official website) became India's first e-commerce store for packaging solutions in the year 2002 (5 years before Flipkart was launch).
In years 2003-2005, when the majority of Indian packaging companies were primarily focused on their revenue and operations, Packman under Mr Jalan's leadership has started using eco-friendly and recycled packaging raw materials.
Today, Packman Packaging manufactures more than one lakhs of corrugated rolls, corrugated boxes, high quality bubble sheets, safety/courier bags and more from it state of art manufacturing unit, located in Delhi NCR region. The manufacturing unit uses some of the world's most advanced packaging material manufacturing machinery with world's best printing technology that ensures Packman's customers get fast and efficient delivery, high-quality brand representation through their product packaging.