Void fillers are materials that are used to fill the empty gaps or extra space in your packaging. They are used to protect your product during transportation by minimizing its shifting around, while also absorbing shock. While they have a practical purpose, void fillers could be an aesthetic part of your overall packaging design.
To select the right sort of void filler for your packaging, you will need to consider how well it cushions your products, how much padding/protection your products require, and the weight of your products. Packman Packaging India's top custom packaging manufacturer and supplier shares examples of the different types of void fillers you may consider using, particularly, during the packing process.
Paper void fillers
One of the fines cost-effective options is merely using paper. Everything from newspaper and packing paper, to tissue paper and crinkled paper fillers all lend extra cushioning and protection inside your packages.
This sort of void filling is also eco-friendly since the paper is biodegradable. Reusing old scraps of paper as void fillers is also a good way to make use of something once again prior to it being recycled. However, paper void fillers might not have the same level of visual appeal and protection when compared to other alternatives, since paper as void fillers is effectively crumbled up and stuffed into the empty areas inside your boxes.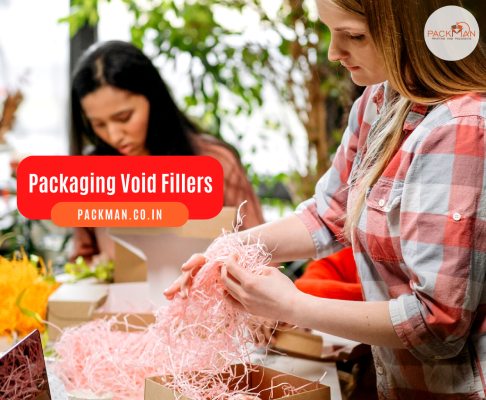 Void filler wraps
Bubble wraps or eco-friendly corrugated wraps are mostly used to protect glass products and other fragile items. Bubble wrap is one of the most commonly utilized void fillers because it is economical and very protective. However, bubble wrap, being made of plastic, is not a sustainable material.
While corrugated or kraft paper wraps are made of paper or cardboard and therefore much more eco-friendly; they are also more aesthetically pleasing compared to bubble wrap but are less protective as they are not as shock-absorbent and less malleable.
Foam sheets
Contrary to wraps, foam sheets do not wrap around the product itself, rather it lines the inside of a shipping box, acting as a shield and extra layer of protection between your products and the shipping box. Foam sheets absorb plenty of shocks, which is good for glass, fragile products, or rigid items that can dent or be scratched upon impact.
Packing peanuts
Packing peanuts, also known as packing popcorn, are a sort of loose-fill packaging meant to fill up larger spaces, including empty spaces that simply are not uniform in size. They are mostly made with styrofoam, but recently, biodegradable packing peanuts – which are manufactured from naturally derived starches such as wheat and cornstarch – have become available as well. These packing peanuts are greatly more eco-friendly as they are made from a renewable resource, need less energy to make, and dissolve in water (making it impossible for them to pollute water bodies the way that styrofoam does).
However, biodegradable packing peanuts will come at a bigger cost compared to traditional styrofoam peanuts, so it is up to your business to decide if you have the packaging budget for a more sustainable void filler.
While foam sheets perform a great job of protecting what is inside the box, they are not eco-friendly and mostly go to waste after they are used. Also, if you are shipping in quite high volumes, adding foam sheets inside your shipping cartons will increase the overall size of every carton, and can therefore rise the cost of shipping.
Air pillows
Air pillows, or air cushions, are air-filled bags that can be utilized between and around products. Their malleable nature lets them be placed literally, anywhere within a box, making air pillows quite an effective method of separating products that are packaged together.
While air pillows come in an array of sizes, common ones are usually, fairly large (8 x 4 inches), making them inadequate for packaging smaller items. While these cushions are generally, made of plastic, recently, sustainable options (like paper-based air pillows) are also being used.
Custom box inserts
Custom box inserts are identified by their beautiful presentation and unparalleled product protection. These inserts could be designed to perfectly fit your items within your branded packaging boxes, leaving quite little to no space for any movement.
Additionally, box inserts made of paper or cardboard further can be customized with printed designs that let you continue telling your brand story inside the box. While custom box inserts are not generally, the first sort of void filler people generally, think of, they could be a great way to organize and securely hold products inside your boxes prior to shipping.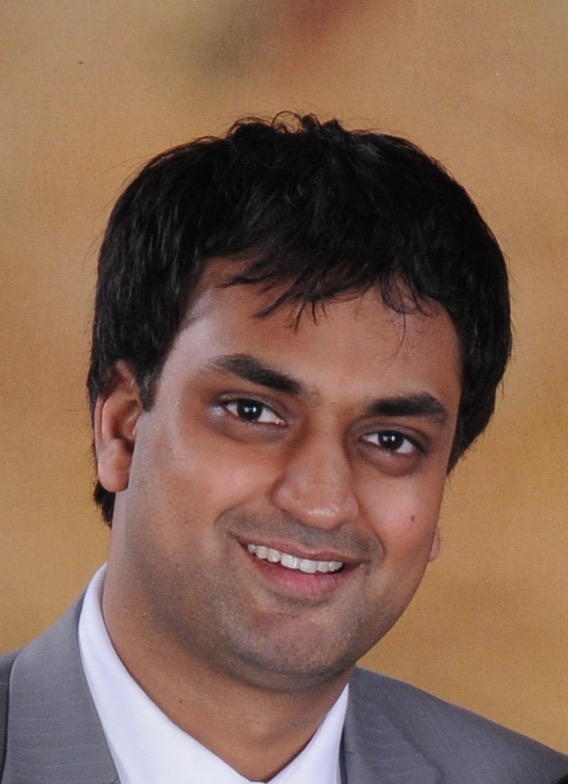 Mr. Gaurav Jalan is the Founder and Director of Packman Packaging, one of the largest Indian packaging company that has been serving some of the world's eminent technology, pharmaceutical, retail, fast-moving consumer goods, food, courier, publication, Jewellery, fashion, e-commerce organizations for the past 30 years.
A brilliant academic, a good graphic designer and a graduate from India's top management institutes, Mr. Jalan is a visionary businessman and an eminent spokesperson on matters related to the Indian Packaging industry. Under the leadership of Mr Gaurav Jalan, Packman.co.in (Packman's official website) became India's first e-commerce store for packaging solutions in the year 2002 (5 years before Flipkart was launch).
Today, Packman Packaging manufactures more than one lakhs of corrugated rolls, corrugated boxes, high-quality bubble sheets, safety/courier bags and more from it state of art manufacturing unit, located in Delhi NCR region. The manufacturing unit uses advanced packaging machinery and printing technology that ensures Packman's customers get fast and efficient delivery, high-quality brand representation through their product packaging.
Packman Packaging Top Offerings
Custom Corrugated Boxes – Packman Packaging is one of the largest manufacturers of 3 ply corrugated boxes in India, 5 ply corrugated boxes, and 7 ply corrugated boxes along with corrugated rolls in India. At Packman's online store you can customize (with your logo, graphics, shipping instruction) and buy corrugated boxes at the Best Manufacturer Rates and at Best Quality, Get PAN India Delivery, Free Shipment, Discounts on Bulk orders
Tamper Proof Courier Bags – You can buy Tamper Proof 60 Microns Security Courier Bags and 50 microns security at the Best Manufacturer Rates and at Best Quality, Get PAN India Delivery, Free Shipment, Discounts on Bulk Orders.
Stand Up Pouches – You can buy all kinds of customized and non-customized Stand-Up Pouches at the best wholesaler Rates and at the Best Qualities. Some of best seller stand up pouches at Packman store are:
Transparent Pouches with Zip Lock
Kraft Finish Stand Up Pouches with Zip Lock
Custom Printed Stand Up Pouches
Oval Window Stand Up Pouches.
Silver Standup Pouches with Zip Lock
Stand Up Pouches with Nozzle for Handwash, Ketchup and for Food Paste packaging.