During the year 2018, the global production of the manufactured goods was about $36 almost all of it was packaged, protected, and shipped in some kind of industrial packaging. These industrial packaging products are vital to the safe, efficient, and economical transport of manufactured goods in local, regional, and global trade and commerce.
Some reports suggests the forecasts for growth in demand for industrial packaging across the next 5 years, with market value increasing from $56.2 billion in 2019 at a CAGR of 3.3% to be of $66 billion in 2024.
The overall demand in this domain will always closely follow international trade flows; but there are other far-reaching things that may facilitate greater product innovations and evolutionary restructuring of value chains and business designs.
Through this blog, Mr. Gaurav Jalan, Founder, and Director of India's top Packaging Company Packman Packaging Pvt Ltd shares his views on the trends that will drive the industrial packaging in the coming years.
Potential Trade and Tariff Disputes
Consumption in industrial packaging, growth is paced by the state of the global manufacturing economy, and by the situation of global and regional economies and trade. Whereas overall forecasts point to a relatively consistent global and regional business environment, ongoing trade and tariff tussles in Brexit, NAFTA, and US and China protectionism, for instance—have the ability to impact future industrial packaging use.
Ongoing Shifting to Developing Regions
Manufacturing countries and demand for industrial packaging items will continue to shift to China (post-COVID-19 this scenario could change for China), India, and the emerging and developing nations of Asia, Africa, and other continents—specifically among lower-value, less technically-demanding made goods.
Safety and Health Regulatory
No big changes in the regulatory environment for industrial packaging are foreseen. Manufacturers in developing countries may face hurdles in adapting to international standards, like those regarding the transport of hazardous goods. The industry will continue to implement evolutionary changes in durability and fire safety of products like plastic drums and IBCs.
Innovation
Suppliers of materials, particularly plastics will keep on giving evolutionary improvements to important raw materials, including greater puncture, cracking, and abrasion resistance; greater strength and rigidity to help downgauging; enhanced chemical resistance; and barrier properties.
Smart Packaging
The assimilation of packaging materials with sensor and communication technologies, logistics functions, and management information systems will let real-time monitoring and analysis of the status and condition of the valuable shipments.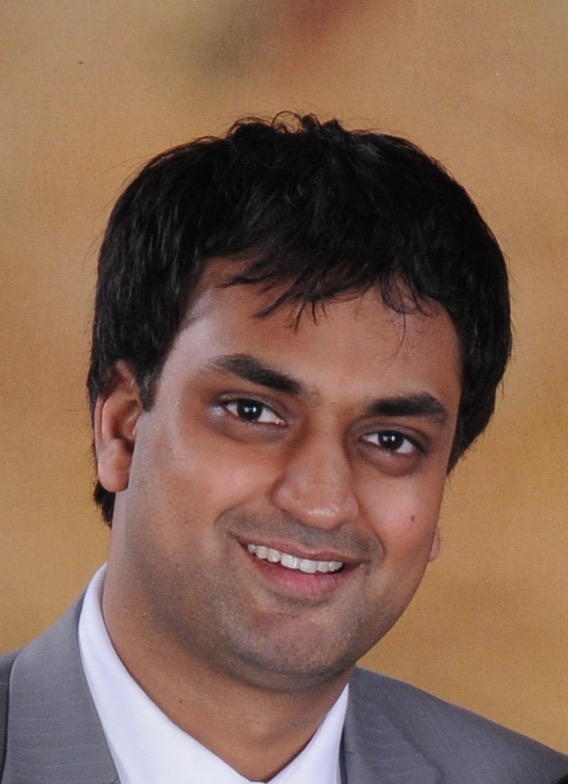 Mr. Gaurav Jalan is the Founder and Director of Packman Packaging, one of the largest Indian packaging company that has been serving some of the world's eminent technology, pharmaceutical, retail, fast-moving consumer goods, food, courier, publication, Jewellery, fashion, e-commerce organizations for the past 30 years.
A brilliant academic, a good graphic designer and a graduate from India's top management institutes, Mr. Jalan is a visionary businessman and an eminent spokesperson on matters related to the Indian Packaging industry.  He has witnessed and as well as participated in the growth process of India's packaging industry's that was few billions dollar market in 2010, grew into USD 31 billion in 2015 and is expected to turn$72 billion by 2020.
Under the leadership of Mr Gaurav Jalan, Packman.co.in (Packman's official website) became India's first e-commerce store for packaging solutions in the year 2002 (5 years before Flipkart was launch).
In years 2003-2005, when the majority of Indian packaging companies were primarily focused on their revenue and operations, Packman under Mr Jalan's leadership has started using eco-friendly and recycled packaging raw materials.
Today, Packman Packaging manufactures more than one lakhs of corrugated rolls, corrugated boxes, high quality bubble sheets, safety/courier bags and more from it state of art manufacturing unit, located in Delhi NCR region. The manufacturing unit uses some of the world's most advanced packaging material manufacturing machinery with world's best printing technology that ensures Packman's customers get fast and efficient delivery, high-quality brand representation through their product packaging.