The environmental effects of the apparel industry are huge, its emissions are equal to those of France, Germany, and the UK combined if the industry was a country. The requirement for a sustainability movement in the apparel sector is without question. Specifically, when it comes to packaging, consumer demand is increasing. Consumers' commitment to the extra cost mostly linked with sustainable packaging, indicates they will be the driving factor behind a sustainability movement in the apparel sector.
As a result, several companies are responding empathetically, embracing sustainable practices such as introducing reusable bags in place of disposable plastic bags, and generically, looking for sustainable packaging design.
The apparel industry has always been quite competitive. Fashion houses are always wanting to outshine each other in all methods possible, with several presently using custom branded packaging, targeting a luxurious feel, and a unique unboxing experience. It is not simple to balance environmental values, and economical factors, while still maintaining attractively branded packaging choices. Certain sustainable packaging solutions popular in the industry are versatile cardboard, packaging made from mushrooms and farming by-products (for instance cotton hulls and corn husks), and plant-able packaging (paper embedded having plant seeds). Packaging within the apparel industry has several hurdles to overcome, but a prominent leader from the packaging industry Mr Gaurav Jalan, Founder and Director of Packman Packaging Pvt Ltd India's top packaging boxes manufacturer and suppliers for fashion, and apparel industries shares some sustainable trends to be seen in the apparel sector.
Reduce
Reduce is the first word in the famous quote 'reduce, reuse, recycle' for a reason. Mostly reducing material usage is a simple packaging design strategy for businesses. Sustainability teams could easily look at their packaging and reduce unnecessary components or lightweight materials.
Recently, several consumers have focused on one material category-specific: plastic. With the perception regarding plastic being bad (for the average user), your business could prioritize the reduction of or elimination of plastics. Non-plastic packaging solutions have, thereby, become something of a trend. One instance of a top apparel brand replacing plastic packaging parcels with paper. However, replacing plastic is not every time better – a life cycle assessment of choices is recommended to make certain you are making a holistic decision.
Another eminent apparel brand tried to remove plastic poly bags from its production, merely to find that without them, garments were damaged at a greater rate. Damaged goods affected both financial and environmental costs. In their assessment, the damaged goods had a bigger environmental impact than polybags.
Recently, another fashion brand conducted a comparison between recycled poly bags and kraft paper mailers, leading to a change of their kraft paper mailers back to recycled poly bags, at least for certain orders.
Similarly, another such brand has been able to remove most single-use polybags by going for polyethylene-lined shipping boxes and rolling some garments, and tying them through a small amount of paper.
Light weighting has been a go-to sustainability strategy for several years and is still a simple target. However, businesses should always think about the outcomes associated with thinner packages, particularly with regard to plastic.
Rethinking a package's life span is another trend in the apparel sector. The best minds of the industry are collaboratively working to envision a second life for the packaging that provides the globe's clothing and shoes.
Reusable
Reusable packaging is trending. Its value is nothing, and if buyers are simply tossing these reusable items in the trash, the extra weight and durability may come with higher ecological impacts. A life cycle assessment is suggested to make a holistic assessment between single-use packaging and reusable packaging.
Recyclable
Apparel businesses are forming their packaging for recyclability. Note that designing for recyclability and the packaging truly getting recycled are two separate considerations.
A top company has courier bags and product packaging that are made of fully 100% recyclable plastic.
Compostable
Compostable packaging alternatives are growing in every industry, and apparel is no stranger to it. Several companies are manufacturing bio-based clear garment poly bags that are certified home or industrially compostable. Some tags are plant-able. The tags are filled using seeds, which alter depending on the season. Fixed up with a bow, the tag is bound to have hemp twine making it completely biodegradable.
Though compostable options are growing, it is essential to consider the average consumer's access to a dependable composting facility whether it be in their home or in their locality. Also, some compostable formats could contaminate recycling streams, so it is essential to convey clear messaging to buyers that compostable packaging could not be recycled.
Grasping recycled content
Creating for end-of-life is one factor within the packaging design journey. Having said that, if there is no end market for materials at their end-of-life, more than possible they will end up in a landfill. After all, recycling is one business. This (incorporating recycled content within the package design) forms a demand pull on the recycling system, assisting it to be financially robust and thus capable of successfully processing discarded materials created by brands.
Creating a positive future needs innovation, investment, and a commitment to the current movement toward sustainable packaging. The apparel sector has to think about securing its product, upfront, while also packaging it in the most sustainable method. This could also include seeing at the complete supply chain and optimizing wherever possible. Every strategy has to be analyzed for each brand due to unique logistics, distribution, and packaging necessities
Packman Packaging has been assisting leading apparel and luxury brands of all sizes make data-driven sustainability decisions for several years now. If you would like to learn more about Packman Packaging and its services please visit at packman.co.in or call us at 1800 270 7225.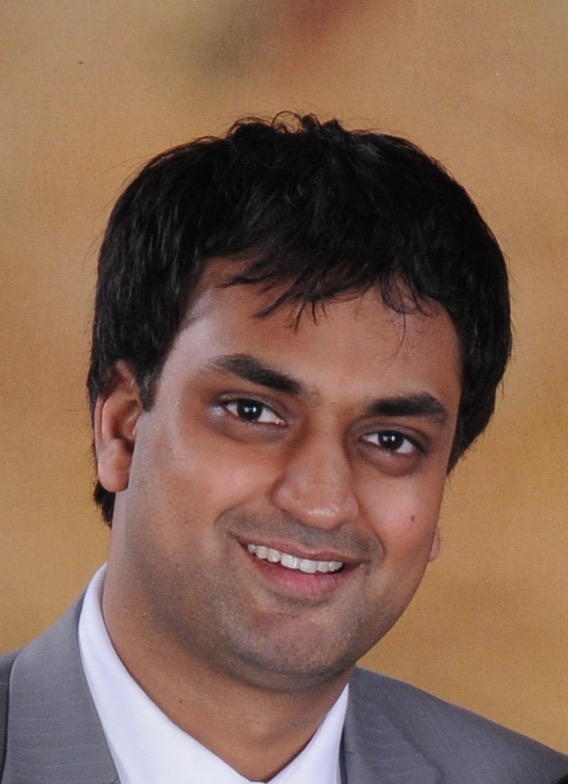 Mr. Gaurav Jalan is the Founder and Director of Packman Packaging, one of the largest Indian packaging company that has been serving some of the world's eminent technology, pharmaceutical, retail, fast-moving consumer goods, food, courier, publication, Jewellery, fashion, e-commerce organizations for the past 30 years.
A brilliant academic, a good graphic designer and a graduate from India's top management institutes, Mr. Jalan is a visionary businessman and an eminent spokesperson on matters related to the Indian Packaging industry. Under the leadership of Mr Gaurav Jalan, Packman.co.in (Packman's official website) became India's first e-commerce store for packaging solutions in the year 2002 (5 years before Flipkart was launch).
Today, Packman Packaging manufactures more than one lakhs of corrugated rolls, corrugated boxes, high-quality bubble sheets, safety/courier bags and more from it state of art manufacturing unit, located in Delhi NCR region. The manufacturing unit uses advanced packaging machinery and printing technology that ensures Packman's customers get fast and efficient delivery, high-quality brand representation through their product packaging.
Packman Packaging Top Offerings
Custom Corrugated Boxes – Packman Packaging is one of the largest manufacturers of 3 ply corrugated boxes in India, 5 ply corrugated boxes, and 7 ply corrugated boxes along with corrugated rolls in India. At Packman's online store you can customize (with your logo, graphics, shipping instruction) and buy corrugated boxes at the Best Manufacturer Rates and at Best Quality, Get PAN India Delivery, Free Shipment, Discounts on Bulk orders
Tamper Proof Courier Bags – You can buy Tamper Proof 60 Microns Security Courier Bags and 50 microns security at the Best Manufacturer Rates and at Best Quality, Get PAN India Delivery, Free Shipment, Discounts on Bulk Orders.
Stand Up Pouches – You can buy all kinds of customized and non-customized Stand-Up Pouches at the best wholesaler Rates and at the Best Qualities. Some of best seller stand up pouches at Packman store are:
Transparent Pouches with Zip Lock
Kraft Finish Stand Up Pouches with Zip Lock
Custom Printed Stand Up Pouches
Oval Window Stand Up Pouches.
Silver Standup Pouches with Zip Lock
Stand Up Pouches with Nozzle for Handwash, Ketchup and for Food Paste packaging.