Ecommerce packaging usually refers to packaging that is used to ship the products directly to the customers.
With the e-commerce sector rising because of the pandemic, shipping boxes are now becoming a vital cog of the unboxing experience for several consumers. Mr Jalan says multiple brands are now taking this opportunity to display their creativity and brand identity by fully customizing their shipping boxes to stand out from the crowd.
When looking at what exactly e-commerce ready packaging is, there are a few separate elements to consider. The major thing to consider when opting for e-commerce packaging is how well it will safeguard your product. After all, is not that the sole purpose of all packaging?
Mr Gaurav Jalan, Founder, and Director of Packman Packaging Pvt Ltd Delhi's top manufacturer of Corrugated boxes for the e-commerce industry say, you will want to package your products in durable materials.
Having said that, e-commerce ready packaging is particular to your product and the journey it will endure.
E-commerce packaging is as huge as ever but conceptualizing your product's packaging could be nerve-wracking, particularly if you lack design experience or do not know what your choices are.
Let us take at some of the primary reasons for opting for e-commerce ready packaging.
Protection
The core reason e-commerce ready packaging is vital is because it safeguards what you are trying to sell, which in essence, is a quite simple objective. Shipping and distribution would be a stress-free process for your business, and you would have a slew of happy customers that receive their products undamaged and ready to be used.
Further, well-protected products lend significant value to your brand. There is no risk involving refunds and exchange, and it makes a strong impression that serves your brand good overall.
Marketing
From a marketing viewpoint e-commerce, ready packaging gives plenty of return if you make the proper investments.
Through the proper design, you can make a meaningful unboxing experience for your customers that they will always remember which is crucial for building brand equity with customers. The correct e-commerce packaging will eventually be your differentiator and assist customers to distinguish the products from monitor screens to their homes. It primes them for the brand's item itself and develops a sense of excitement.
Eventually, all of this will serve as vital components in forming a genuine and long-lasting association with your customers.
Rules for international safety transit association
Packaging products that qualify for either ECR or FFP certification need to pass tests that simulate the impacts of a single-parcel delivery system. Specific e-commerce giant's own packaging certification lab tests products following the International Safety Transit Association's (ISTA) 3A and 3B standards.
Procedure 3A looks for packaged products found in parcel delivery systems that weigh 70KG or less. The test is made for four separated packaging types that are usually, distributed individually, either through the air on the ground.
These kinds consist of small, flat, or elongated packages. The test replicates how individually-packaged products are shipped via parcel delivery systems. Procedure 3B tests products that are delivered by trucks and transported to various locations.
To pass, items should be able to bear with shocks and impacts, random vibrations while holding a heavyweight or fork-lift handling. Besides this, the packaging might also be tested on how it reacts to several atmospheric conditions.
Once a package is certified as either ECR or FFP it does not need recertification as long as its materials and components stay unchanged.
If this does happen, the updated product should be retested to make sure these revisions do not negatively affect its packaging performance.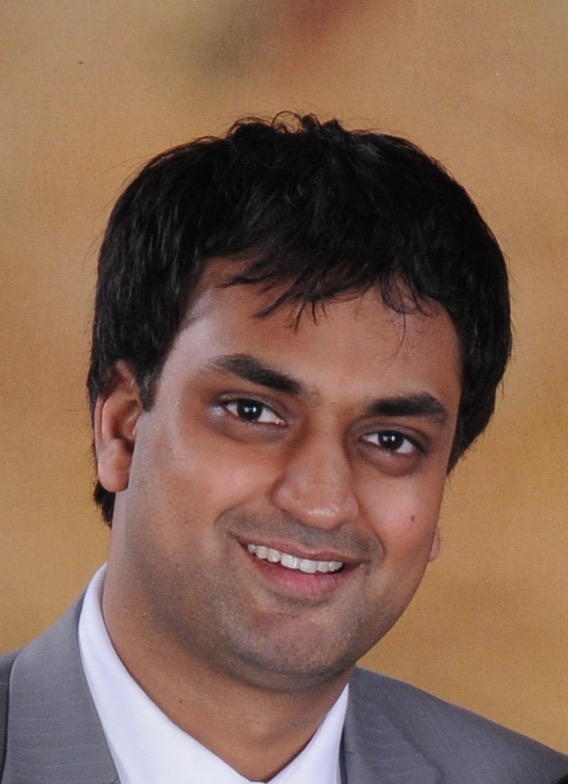 Mr. Gaurav Jalan is the Founder and Director of Packman Packaging, one of the largest Indian packaging company that has been serving some of the world's eminent technology, pharmaceutical, retail, fast-moving consumer goods, food, courier, publication, Jewellery, fashion, e-commerce organizations for the past 30 years.
A brilliant academic, a good graphic designer and a graduate from India's top management institutes, Mr. Jalan is a visionary businessman and an eminent spokesperson on matters related to the Indian Packaging industry. Under the leadership of Mr Gaurav Jalan, Packman.co.in (Packman's official website) became India's first e-commerce store for packaging solutions in the year 2002 (5 years before Flipkart was launch).
Today, Packman Packaging manufactures more than one lakhs of corrugated rolls, corrugated boxes, high-quality bubble sheets, safety/courier bags and more from it state of art manufacturing unit, located in Delhi NCR region. The manufacturing unit uses advanced packaging machinery and printing technology that ensures Packman's customers get fast and efficient delivery, high-quality brand representation through their product packaging.
Packman Packaging Top Offerings
Custom Corrugated Boxes – Packman Packaging is one of the largest manufacturers of 3 ply corrugated boxes in India, 5 ply corrugated boxes, and 7 ply corrugated boxes along with corrugated rolls in India. At Packman's online store you can customize (with your logo, graphics, shipping instruction) and buy corrugated boxes at the Best Manufacturer Rates and at Best Quality, Get PAN India Delivery, Free Shipment, Discounts on Bulk orders
Tamper Proof Courier Bags – You can buy Tamper Proof 60 Microns Security Courier Bags and 50 microns security at the Best Manufacturer Rates and at Best Quality, Get PAN India Delivery, Free Shipment, Discounts on Bulk Orders.
Stand Up Pouches – You can buy all kinds of customized and non-customized Stand-Up Pouches at the best wholesaler Rates and at the Best Qualities. Some of best seller stand up pouches at Packman store are: