How the packaging strategies changed because of the COVID-19?" and continues to be changed remains a question asked by several people. Navigating the present coronavirus outbreak is a subject one has learned a lot about over the past one year.
Mr. Jalan has thought about what the future holds for this industry and what the packaging industry can all do to make certain that we move ahead together in a sustainable but secured way. This, blog by Mr. Gaurav Jalan, Founder, and Director of Packman Packaging, India's top manufacturer and supplier of corrugated boxes talk about points to learn as the industry navigate its way through the pandemic and then beyond.
Mr. Jalan, says consumers are embracing plastic material like never due to its hygienic properties. The packaging can be fast wiped clean and sanitized whilst keeping the item inside safe throughout transit. There is also been a considerable shift of buyers focusing on sustainability, specifically, how recyclable packaging can be utilized. It is clear that more education is required, mostly from local council initiatives, to give insights into how one can dispose of plastic packaging more efficiently and effectively.
The impacts on the packaging industry will for a long time be felt. The pandemic might change the industry forever.
The commitment from organizations to continue their way to sustainability has been welcomed with open arms. With plenty of other things on businesses' minds, it was felt that companies might abandon their attempts to become more sustainable. The total opposite has happened. The majority of businesses and users have not taken their focus away from sustainability.
The skies became less polluted; roads were deserted, rivers became cleaner, even animals returned to cities and this has only spurred on the demand for more eco-friendly alternatives, to continue improving our planet for generations to come.
This means that businesses carried on with their sustainability promises, majorly because people were enjoying the fresher air, the cleaner horizons, viewing animals and nature in their neighborhoods. They now consider their product packaging needs for the longer term to make sure the right material is being used for its application.
Several products bought online all have different needs. In-store packaging is completely different and does not need to have the added protection or exterior layer like a cardboard box to be able to be purchased. This is where some businesses or brands had to look at in particular. They had to make certain their products were suitable.
The packaging must be designed specially, for the fulfillment, whether that is using plastic packaging with simple tear notches or zippers, sturdy flat bottom bags and quad seal allowing for heavier quantities of products.
Handling and distribution were another important aspects of it. Although some factors of this are to be expected when using stockists, there is now another dimension of possible worldwide shipping.
The huge rise in e-commerce sales has meant developing and sourcing a completely new product in a short span of time.
Several companies were quick with the implementation, and this has let retailers to meet consumer demand and generate new revenue by means they may not have known possible within their logistics.
A new packaging strategy is beginning to emerge within the industry, which includes a reverse logistics process. It is something that has been on the cards for a while but has never been given the traction it deserves. However, with mail-order becoming quite popular, specifically, during the lockdown, it made sense for businesses to look into this more. This has made organizations consider and improve their hygiene protocols. The utilization of protective packaging has proven itself indispensable; within the industry, this perhaps will mean that the standards one has seen should be here to stay. Now that businesses have been forced to heights not seen earlier, the industry is now learning what is possible, but at what price?
Just put, customers return their unwanted packaging as part of the returns criteria and in return, get the satisfaction that they are doing their part for the environment and the planet. It means that the businesses can end up controlling the end-of-life destination of the packaging product, which is further, contributing to a more circular economy.
All of this will depend on the materials that are being used. It might not be as simple as it appears to recycle paper packaging, and a percentage of recycled content could contain ink or other contaminants that would make the packaging unable to be recycled. It means this can end up decreasing the size of packaging and therefore, the end-of-life options. These options then have to be interrogated at the design and development stage so that maximum attention is applied and complete use is released from the product.
40% of consumers now have more positive perceptions of plastic packaging, and this stems directly from the use of packaging over the lockdown. The industry saw this trend visible during the second lockdown. Postal orders were increased, and plastic packaging also became more critical.
However, Covid-19 has also made buyers more aware of the environment so although people are looking to use more plastic for the properties listed above, they also want it to be reused or recycled or disposed of correctly.
A transformation to online marketing has also been seen and that is important for many of our clients to take note of. Certain e-commerce businesses have closed their high street shops as their website has seen more action over the last few months. Some have converted their shops into offices and warehouses to come with the demand from online shoppers.
Communication with customers remains top on within the business strategy, and maintaining this communication will be key. Letting buyers know about your new packaging is a great way of doing this!
Using on-package messaging or scannable QR codes to explain the choice of material can also, be a good idea. Another top way is to tell about the amount of recycled content and end of life choices for the packaging and use that opportunity to provide detail on the brand's broader sustainability strategy.
It now means that we should all work collectively to make sure this packaging is manufactured and distributed, but with a stress on minimizing the effects on the environment.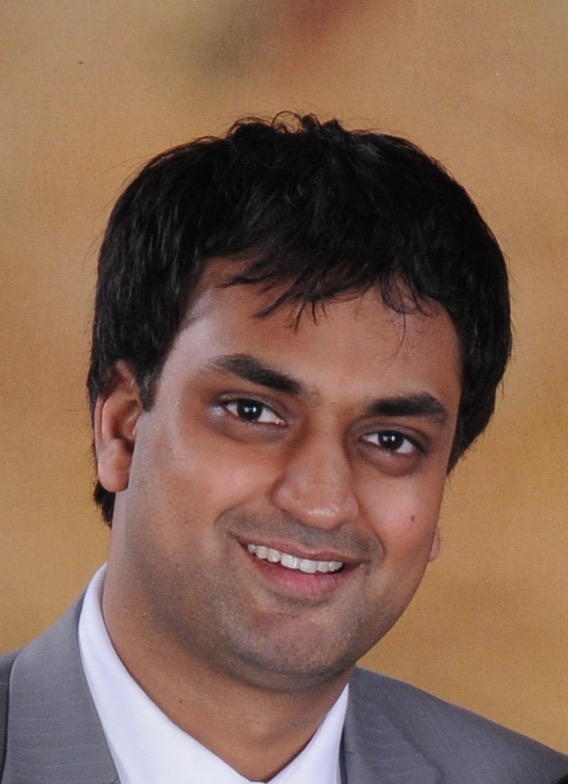 Mr. Gaurav Jalan is the Founder and Director of Packman Packaging, one of the largest Indian packaging company that has been serving some of the world's eminent technology, pharmaceutical, retail, fast-moving consumer goods, food, courier, publication, Jewellery, fashion, e-commerce organizations for the past 30 years.
A brilliant academic, a good graphic designer and a graduate from India's top management institutes, Mr. Jalan is a visionary businessman and an eminent spokesperson on matters related to the Indian Packaging industry. Under the leadership of Mr Gaurav Jalan, Packman.co.in (Packman's official website) became India's first e-commerce store for packaging solutions in the year 2002 (5 years before Flipkart was launch).
Today, Packman Packaging manufactures more than one lakhs of corrugated rolls, corrugated boxes, high-quality bubble sheets, safety/courier bags and more from it state of art manufacturing unit, located in Delhi NCR region. The manufacturing unit uses advanced packaging machinery and printing technology that ensures Packman's customers get fast and efficient delivery, high-quality brand representation through their product packaging.
Packman Packaging Top Offerings
Custom Corrugated Boxes – Packman Packaging is one of the largest manufacturers of 3 ply corrugated boxes in India, 5 ply corrugated boxes, and 7 ply corrugated boxes along with corrugated rolls in India. At Packman's online store you can customize (with your logo, graphics, shipping instruction) and buy corrugated boxes at the Best Manufacturer Rates and at Best Quality, Get PAN India Delivery, Free Shipment, Discounts on Bulk orders
Tamper Proof Courier Bags – You can buy Tamper Proof 60 Microns Security Courier Bags and 50 microns security at the Best Manufacturer Rates and at Best Quality, Get PAN India Delivery, Free Shipment, Discounts on Bulk Orders.
Stand Up Pouches – You can buy all kinds of customized and non-customized Stand-Up Pouches at the best wholesaler Rates and at the Best Qualities. Some of best seller stand up pouches at Packman store are: