Bubble Wraps gained popularity during the 1960s when IBM began using them to protect computers during shipping.
Learning to properly use Bubble Wrap can assist you to protect your valuable and fragile items during transit say, Mr. Jalan.
Bubble Wraps are a well-known and mostly misused tool. In its primary operation, Bubble Wrap is made to be used as a cushioning for transporting items, but several unconventional users just enjoy popping the bubbles. The right way to use Bubble Wrap is essential to know when packing fragile items, and you might soon find yourself wondering why so many people enjoy destroying efficient air cushions.
This blog by Mr. Gaurav Jalan, Founder, and Director of Packman Packaging Pvt Ltd which is India's top supplier of Bubble Wraps shares the ideal instructions to use them.
Instructions: One will need tape and scissors (for perforated bubble wraps scissors are optional).
Keep the Item One Wishes to wrap using a Flat Surface
You have to cut enough Bubble Wrap to totally cover your item more than once. If you are wrapping up valuable or specifically fragile possessions, it is good to be generous with the wrap.
Keep Out the Bubble Wrap having the Bubble Side Facing Upwards
You must have checked that the other half of the Bubble Wrap contains a flat surface and the other has entirely tiny bubbles. A common error people commit is to wrap up the product with the bubbles on the outside and the flat edge against the item. Although this does lend some cushion for the object, it does not take complete advantage of the Bubble Wrap.
Put your Item on Top of the Bubble Wrap
The product should be placed on the bubble side of the Bubble Wrap. The reason for it is that the bubbles essentially serve as cushions for your item. Each bubble contains one air pocket, which protects your product if it gets bashed around in transit. When the item is wrapped in a correct manner, the bubbles are fully encasing the item and minimizing all damage to it. If the bubbles were on the outside, they would come into straight contact with sharper or tougher objects and end up popped, thus removing a good part of the protection for your item.
Wrap up the Product Completely in the Bubble Wrap Several Layers
For instance, if you have a picture frame, you will have to cut off a large rectangular piece of Bubble Wrap. Keep the bigger side of the picture frame up to one of the shorter sides of the Bubble Wrap, and hold it together. Now roll it up to the opposite side small edge, picking up layers of wrapping as you flip the frame over and again to the other side. The bulk part of the frame will now be covered, and there must be enough wrap left to cover the gaps on the small sides. If you are wrapping something particularly, valuable, use another piece to make sure the item is completely covered.
Pack your Wrapped Product as Desired
You might wish to use a little bit of tape to hold the bubble wrap in a particular position. Now, the flat edge will be on the outer side, which protects the bubbles and therefore secures your possessions more adequately. Bubble Wrap popping is the worst scenario when it is being used correctly.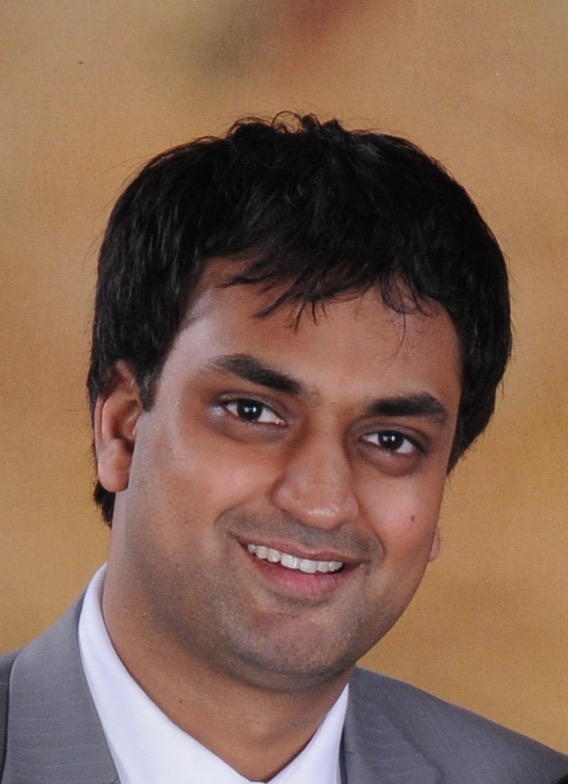 Mr. Gaurav Jalan is the Founder and Director of Packman Packaging, one of the largest Indian packaging company that has been serving some of the world's eminent technology, pharmaceutical, retail, fast-moving consumer goods, food, courier, publication, Jewellery, fashion, e-commerce organizations for the past 30 years.
A brilliant academic, a good graphic designer and a graduate from India's top management institutes, Mr. Jalan is a visionary businessman and an eminent spokesperson on matters related to the Indian Packaging industry. Under the leadership of Mr Gaurav Jalan, Packman.co.in (Packman's official website) became India's first e-commerce store for packaging solutions in the year 2002 (5 years before Flipkart was launch).
Today, Packman Packaging manufactures more than one lakhs of corrugated rolls, corrugated boxes, high-quality bubble sheets, safety/courier bags and more from it state of art manufacturing unit, located in Delhi NCR region. The manufacturing unit uses advanced packaging machinery and printing technology that ensures Packman's customers get fast and efficient delivery, high-quality brand representation through their product packaging.
Packman Packaging Top Offerings
Custom Corrugated Boxes – Packman Packaging is one of the largest manufacturers of 3 ply corrugated boxes in India, 5 ply corrugated boxes, and 7 ply corrugated boxes along with corrugated rolls in India. At Packman's online store you can customize (with your logo, graphics, shipping instruction) and buy corrugated boxes at the Best Manufacturer Rates and at Best Quality, Get PAN India Delivery, Free Shipment, Discounts on Bulk orders
Tamper Proof Courier Bags – You can buy Tamper Proof 60 Microns Security Courier Bags and 50 microns security at the Best Manufacturer Rates and at Best Quality, Get PAN India Delivery, Free Shipment, Discounts on Bulk Orders.
Stand Up Pouches – You can buy all kinds of customized and non-customized Stand-Up Pouches at the best wholesaler Rates and at the Best Qualities. Some of best seller stand up pouches at Packman store are: