Resealable packaging proves an important packaging strategy for businesses that deal in organic farm products, cashews, almonds, achaar (pickles), homemade chocolates, and many other food products. Resealable or zip lock bags and pouches lets end customers to store food product for an extended period of time and restore its freshness without much loss of its aroma and fragrance. And, that allows brands the chance to pamper their customers and build strong brand loyalty. Also, resealable/zip lock bags and food pouches are cheaper than glass bottles and almost incur no damage during transit in comparison to glass bottles. But that is not all, the advantages of reclosable packaging are endless if the food business uses good quality and well-designed zip lock pouches (as its manufacturing technology is a little superior compare to other packaging solutions).
In this blog, by Mr. Gaurav Jalan, Founder, and Director of Packman Packaging Private Limited, India's leading manufacturer of resealable food packaging shares a detailed insight on reclosable and reseal packaging – that we believe will benefit every Indian food manufacturers, irrespective of their business operation size.
Mr. Jalan says reclosable packaging that includes zip lock stand up pouches are not just used by top FMCG and middle-size business even small start-ups and small retail sellers buy the bags from us because these packages allow food products to store in a small space (compare to rest), does not break while in transit or in retails shelves, chances of getting damaged by rats are less, PLUS these stand up pouches are great for a display to customers. In other words, reclosable packaging provides a great way to pack and sell their daily goods quite easily. In short, the reclosable and resealable packaging is a perfect ally for several small or mid-size shop owners or street vendors. Mr. Jalan adds, for several brand owners reseal fits good with sustainability initiatives and allows for better brand visibility as users keep food in original protective packaging until its last consumption.
Mr. Jalan further adds that the demand for resealable functionality continues to improve in India as buyers seek convenience, sustainability, and methods to maintain freshness and prevent waste. Right now, Packman Packaging continues to transform food packaging by obliterating the need for secondary packaging like zippers, slider reclosers, plastic containers, and preserving food freshness using reseal technology. This reseal adhesive brings value and convenience to packaging functionality while also reducing food waste. Thus, lending an ideal packaging for food applications, like baked goods, meat, and cheese packaging. Some of the benefits of using the packages are:
Keeps Food Fresher for Long
These packages are designed in a way that lets the food stay fresher for a long time. Besides them, the packages are formulated in such a way that it has a minimal effect on the color and odor of food packed inside. Thus, its longevity improves.
Compatibility and Efficiency
The packages are compatible with blown or cast extrusion resins. The reseal lidding film could be used on most thermoforming packaging machines means no additional investment in packaging equipment is required. This compatibility lets faster packaging pace and lower cost in use.
Improved Customer Satisfaction
Resealing is easier when compared to a zipper or click-top lidding. Giving more customer satisfaction in a highly take and move world.
Pressure Sensitive Adhesive
The smart glue-based solutions by differentiating between initial reseal opening strength and the strength of subsequent openings. This pressure-sensitive technology also provides multiple open and close cycles.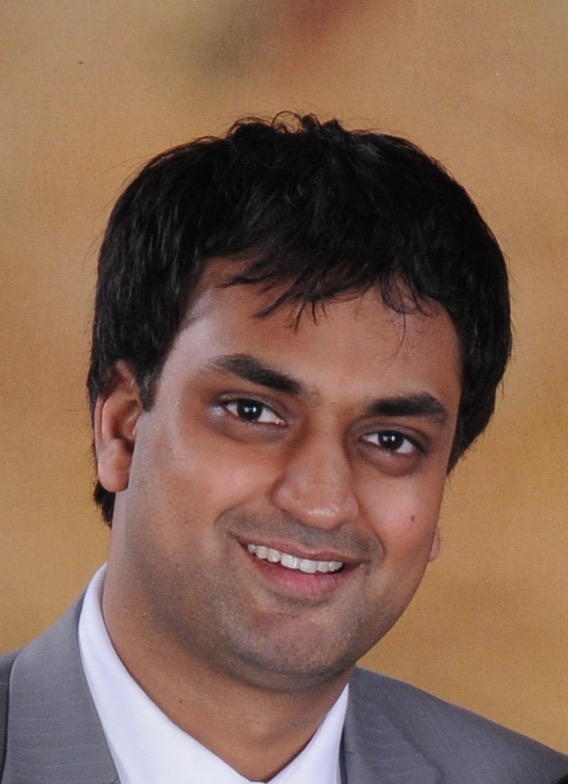 Mr. Gaurav Jalan is the Founder and Director of Packman Packaging, one of the largest Indian packaging company that has been serving some of the world's eminent technology, pharmaceutical, retail, fast-moving consumer goods, food, courier, publication, Jewellery, fashion, e-commerce organizations for the past 30 years.
A brilliant academic, a good graphic designer and a graduate from India's top management institutes, Mr. Jalan is a visionary businessman and an eminent spokesperson on matters related to the Indian Packaging industry. Under the leadership of Mr Gaurav Jalan, Packman.co.in (Packman's official website) became India's first e-commerce store for packaging solutions in the year 2002 (5 years before Flipkart was launch).
Today, Packman Packaging manufactures more than one lakhs of corrugated rolls, corrugated boxes, high-quality bubble sheets, safety/courier bags and more from it state of art manufacturing unit, located in Delhi NCR region. The manufacturing unit uses advanced packaging machinery and printing technology that ensures Packman's customers get fast and efficient delivery, high-quality brand representation through their product packaging.
Packman Packaging Top Offerings
Custom Corrugated Boxes – Packman Packaging is one of the largest manufacturers of 3 ply corrugated boxes in India, 5 ply corrugated boxes, and 7 ply corrugated boxes along with corrugated rolls in India. At Packman's online store you can customize (with your logo, graphics, shipping instruction) and buy corrugated boxes at the Best Manufacturer Rates and at Best Quality, Get PAN India Delivery, Free Shipment, Discounts on Bulk orders
Tamper Proof Courier Bags – You can buy Tamper Proof 60 Microns Security Courier Bags and 50 microns security at the Best Manufacturer Rates and at Best Quality, Get PAN India Delivery, Free Shipment, Discounts on Bulk Orders.
Stand Up Pouches – You can buy all kinds of customized and non-customized Stand-Up Pouches at the best wholesaler Rates and at the Best Qualities. Some of best seller stand up pouches at Packman store are: