India's top manufacturer and supplier of corrugated boxes, Packman Packaging shares methods to keep delivery of packaging materials always on time
It is no secret: The pandemic led to a huge spike in e-commerce and overall spending of customers Usually, this is great news for the corrugated packaging industry. However, the 2020 surge went hand-in-hand with an extraordinary global supply-chain breakdown that still continues to cause delays and pushes up pricing across several industries – packaging included
Mr Jalan says the packaging sector relies on raw materials – such as paper by the ton, adhesives, wood pallets, and other materials – to make corrugated boxes.
The pandemic also caused labor shortages, affecting paper and wood mills already struggling to procure their own required raw materials. While frequent changes in weather compounded the issues crippling adhesive suppliers. Suddenly, it was uncertain when Packman would receive the raw materials required to continue making versatile, sturdy corrugated boxes.
But for a company that is part of the manufacturing industry cannot stop working. Mr Gaurav Jalan, Founder, and Director of Packman Packaging Pvt Ltd which is India's top manufacturer and supplier of corrugated boxes says some good methods always work in these kinds of turbulent situations.
Packman Packaging always keeps a few months' works of raw materials supplies in its warehouses. This always acts as a saving grace whenever the supply chain gets hit owing to any reason. And this policy has always served Packman whenever uncertainty looms over the supply chain.
Certainly, reserves only go to an extent At given point trucks that generally transport raw materials to the warehouses were rather sent straight to Packman for instant use on awaiting machines. And it also benefitted several clients of Packman Packaging.
A great benefit of having been in the industry for more than two decades is the longstanding, mutually beneficial relationships Packman has with its suppliers. Even some of the suppliers of ours also went the extra mile to help us which was only possible because of long and mutual relationships over the years.
When it comes to the supply of materials, Packman has an approach that it follows. It orders around three months of material in advance. This way it also, makes the task of suppliers a lot easier because they are also able to get their revenue on time rather than waiting for the uncertain times to get over.
As you all know eCommerce business flourished since 2020 so does the demand for packaging boxes. And Packman Packaging was always able to provide supplies way ahead of its stipulated times. The planned strategy to keep stocks directly helped Packman's clients vigorously. This is why Packman Packaging is a top choice of several leading eCommerce, retail, and FMCG brands in India.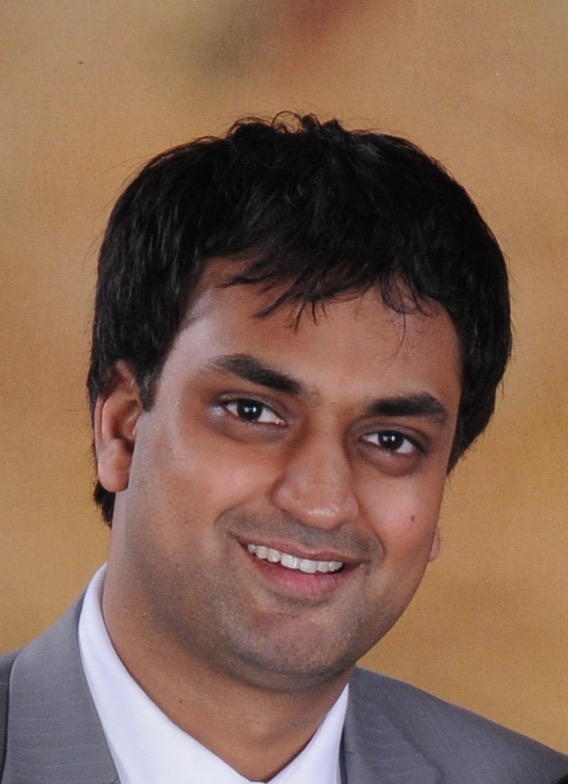 Mr. Gaurav Jalan is the Founder and Director of Packman Packaging, one of the largest Indian packaging company that has been serving some of the world's eminent technology, pharmaceutical, retail, fast-moving consumer goods, food, courier, publication, Jewellery, fashion, e-commerce organizations for the past 30 years.
A brilliant academic, a good graphic designer and a graduate from India's top management institutes, Mr. Jalan is a visionary businessman and an eminent spokesperson on matters related to the Indian Packaging industry. Under the leadership of Mr Gaurav Jalan, Packman.co.in (Packman's official website) became India's first e-commerce store for packaging solutions in the year 2002 (5 years before Flipkart was launch).
Today, Packman Packaging manufactures more than one lakhs of corrugated rolls, corrugated boxes, high-quality bubble sheets, safety/courier bags and more from it state of art manufacturing unit, located in Delhi NCR region. The manufacturing unit uses advanced packaging machinery and printing technology that ensures Packman's customers get fast and efficient delivery, high-quality brand representation through their product packaging.
Packman Packaging Top Offerings
Custom Corrugated Boxes – Packman Packaging is one of the largest manufacturers of 3 ply corrugated boxes in India, 5 ply corrugated boxes, and 7 ply corrugated boxes along with corrugated rolls in India. At Packman's online store you can customize (with your logo, graphics, shipping instruction) and buy corrugated boxes at the Best Manufacturer Rates and at Best Quality, Get PAN India Delivery, Free Shipment, Discounts on Bulk orders
Tamper Proof Courier Bags – You can buy Tamper Proof 60 Microns Security Courier Bags and 50 microns security at the Best Manufacturer Rates and at Best Quality, Get PAN India Delivery, Free Shipment, Discounts on Bulk Orders.
Stand Up Pouches – You can buy all kinds of customized and non-customized Stand-Up Pouches at the best wholesaler Rates and at the Best Qualities. Some of best seller stand up pouches at Packman store are: