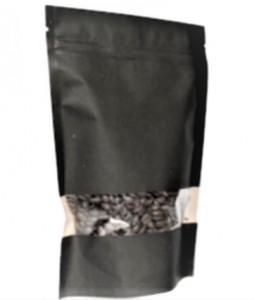 What was once an innovation has now become a customer expectation. More industries than ever before are looking to attract buyers through the use of stand-up pouches and various flexible packaging. This includes snack food companies, who have recently started featuring popular products in flexible pouches for enhanced freshness, convenience, and brand awareness.
In this article, Mr. Gaurav Jalan Founder, and Director of Delhi's eminent packaging company Packman Packaging Private Limited tells about the reasons that make stand up pouches perfect for snack foods.
Here are the reasons why stand-up pouches are an excellent fit for snack foods.
Increased Freshness
Plenty of food annually are being thrown away by consumers due to lack of freshness and fast nearing expiration dates, increasing shelf life for dry snack items has never been more critical. Stand-up pouches can assist address this issue.
High-barrier materials and resealable zipper closures that are used in stand-up pouches offer consumers defense against leakages, moisture, and odor, which helps keep food fresher for longer duration and lets your customers enjoy more of the food they purchase.
User-Friendly, And Convenient
Another benefit of using stand-up, flexible pouches for snack foods is the slightest space needed to store products in cupboards and shelves. Taking up less space than boxed items, stand-up pouches help one stay organized at home and on the go.
Buyers, particularly those with active families might benefit from snacks that come in stand-up pouches for easy storage, transportation, and consumption at the office, on the walk, and anywhere in between. With user-friendly traits like resealability, snack food companies can ensure customers have an easy, frustration-free time accessing their preferred snacks wherever they go.
Reseal And Reuse
The primary advantage of featuring your snack products in stand-up pouches are the decrease in the requirement for reclosable bags and extra storage items. When used with a resealable closure systems like zippers and sliders, your snack's packaging can be kept in its original packaging even after the end, consumers have opened it.
It also assists reduce waste as the snack's packaging can be reused for smaller portions. Various snack products like namkeens and cookies come in cardboard boxes having plastic liners that enclose the product, which doubles the number of waste consumers has when opening products.
Good Brand Awareness
While the taste, looks, or smell of your snack items helps build brand loyalty, the first thing buyers notice about your product is the package comes in. Thus, standing out is more crucial than ever for companies looking to attract consumers more than their competitors.
Stand-up pouches for snack products aids drive brand recognition on store shelves. High-end film finishes and labels, and more scope for high-resolution graphics and text assist increase consumer appeal and make products stand out on the shelf.
Increase Buyer Satisfaction With Resealable Options for Flexible Packaging
Integrating a closure system in your stand-up pouches can make even more advantages for consumers opting for your snack products. It includes the innovative, easy-to-close sliders and zippers that are created.
Packman's zippers and sliders provide value, convenience, and freshness to products in a large group of markets. Packman works with you to find the correct closure solution, which sets your brand apart from the rest.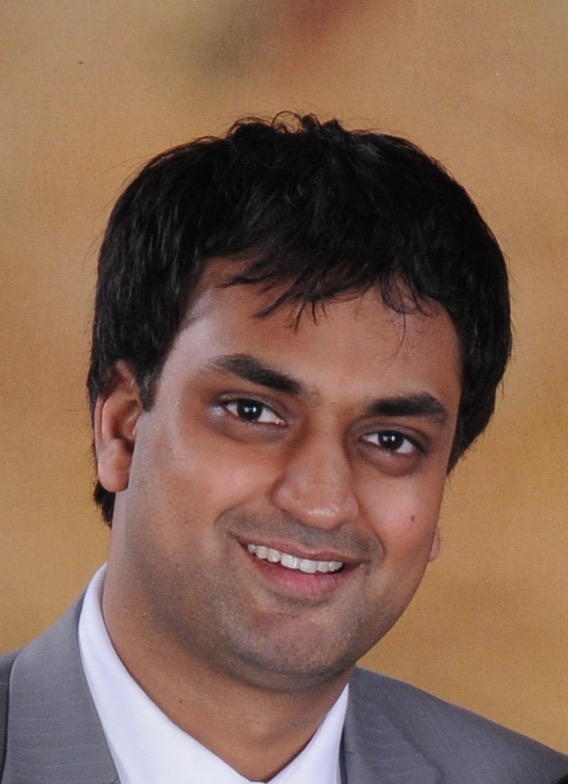 Mr. Gaurav Jalan is the Founder and Director of Packman Packaging, one of the largest Indian packaging company that has been serving some of the world's eminent technology, pharmaceutical, retail, fast-moving consumer goods, food, courier, publication, Jewellery, fashion, e-commerce organizations for the past 30 years.
A brilliant academic, a good graphic designer and a graduate from India's top management institutes, Mr. Jalan is a visionary businessman and an eminent spokesperson on matters related to the Indian Packaging industry.  He has witnessed and as well as participated in the growth process of India's packaging industry's that was few billions dollar market in 2010, grew into USD 31 billion in 2015 and is expected to turn$72 billion by 2020.
Under the leadership of Mr Gaurav Jalan, Packman.co.in (Packman's official website) became India's first e-commerce store for packaging solutions in the year 2002 (5 years before Flipkart was launch).
In years 2003-2005, when the majority of Indian packaging companies were primarily focused on their revenue and operations, Packman under Mr Jalan's leadership has started using eco-friendly and recycled packaging raw materials.
Today, Packman Packaging manufactures more than one lakhs of corrugated rolls, corrugated boxes, high quality bubble sheets, safety/courier bags and more from it state of art manufacturing unit, located in Delhi NCR region. The manufacturing unit uses some of the world's most advanced packaging material manufacturing machinery with world's best printing technology that ensures Packman's customers get fast and efficient delivery, high-quality brand representation through their product packaging.