There was a revelation that by the year 2050, the world textile industry is expected to be accountable for almost a quarter of all carbon emissions has forced fashion houses all around into action.
Several leading designer brands have called out fast fashion for feeding the globe's landfills. One of the leading fashion brands in Europe has declared their efforts to go totally carbon neutral and another leading store has started the way on a 'Sustainable Style' online shopping category.
Having the pre-owned luxury market predicted to grow around 12% year after year, thus, more resale and rental websites are coming to appear in the fashion industry
With more buyers opting what to buy based on how a brand's values match its own, Mr. Jalan, a packaging leader for the fashion, luxury, and retail sector says those websites are key to the future of fashion if brands want to stay relevant. Often criticized for over-producing clothing, the fashion industry is required to address the requirement for resale. These websites make sure authentic and value-based options for those looking for luxury, but they target the mid-stream buyer market which lets a product fulfill its life for longer
Seeing that excessive waste is driven by the continuous consumer demand for a new style, the growing age of social media has also lifted the obsession of people's desire to 'look different' in every frame. This responsibility usually, sits with brands to boost a change in consumer thinking.
End-of-life and landfills must not be an option. Brands need to nurture the products they make in a circular way. Think, how one can change our customer's perception and buying habits?
What trends have brands are using related to offering re-sale opportunities?
Some brands have introduced an initiative where a customer can return empty beauty packaging, they are rewarded with vouchers. Again, there is testing a 'buy-back' scheme, providing loyal customers some amount per clothing product for the return of preloved stocked items. An eco-delivery alternative is available online, too, lower their CO2 emissions as delivery will not run through the slots and be made whenever a van is nearer their home.
What brands are demanding regarding the packaging?
Through this blog, Mr. Gaurav Jalan, Founder and Director of Packman Packaging which is the packaging solution for India's leading fashion, luxury, and retail brands says quality and sustainability assurances are crucial. Despite maintaining the brand value and perception brands are eagerly looking for waste-free packaging that not just reduces waste but also packaging costs.
Another aspect is brands are looking for secondary life. Be it is paper cut-offs inserts or changing reclaimed cotton textured handles, something like that.
Also, one needs to keep in mind that a significantly higher percentage of buyers believe that packaging alone impacts the purchasing decision. Many buyers are treating their own customer experience as a foremost priority when deciding who to shop with. Packaging is no longer there to merely protect the product says, Mr. Jalan. It has to offer an option to use and provide a unique unboxing experience that conveys the brand's core message and enhances its long-term customer loyalty.
Another aspect needs to be added to the purchasing journey using packagings, such as scannable QR codes that can leave a personalized message to its recipient, or a charitable contribution made in a customer's name if they return unwanted goods. The proper packaging could open a brand up to a massive audience. Right from the delivery man, customer, their relatives and friends, and so on.
Other trends that are taking place in fashion packaging
There has been a spike in sustainable products. Some companies in the west award and bring together like-minded brands for sustainable efforts and movements by them in industries such as luxury, packaging, and fashion.
This is also a good sign for the future. It is more valuable to join and help a collective agenda in an attempt to educate one another and rethink the purpose of the product. It is not simply about decreasing the effect of your individual brand. It is related to changing the effect of the brands around you, and the regular customer.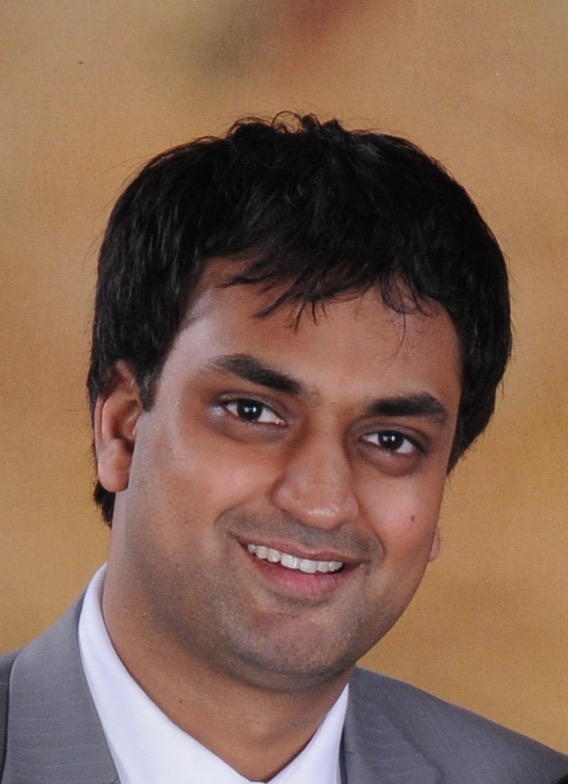 Mr. Gaurav Jalan is the Founder and Director of Packman Packaging, one of the largest Indian packaging company that has been serving some of the world's eminent technology, pharmaceutical, retail, fast-moving consumer goods, food, courier, publication, Jewellery, fashion, e-commerce organizations for the past 30 years.
A brilliant academic, a good graphic designer and a graduate from India's top management institutes, Mr. Jalan is a visionary businessman and an eminent spokesperson on matters related to the Indian Packaging industry. Under the leadership of Mr Gaurav Jalan, Packman.co.in (Packman's official website) became India's first e-commerce store for packaging solutions in the year 2002 (5 years before Flipkart was launch).
Today, Packman Packaging manufactures more than one lakhs of corrugated rolls, corrugated boxes, high-quality bubble sheets, safety/courier bags and more from it state of art manufacturing unit, located in Delhi NCR region. The manufacturing unit uses advanced packaging machinery and printing technology that ensures Packman's customers get fast and efficient delivery, high-quality brand representation through their product packaging.
Packman Packaging Top Offerings
Custom Corrugated Boxes – Packman Packaging is one of the largest manufacturers of 3 ply corrugated boxes in India, 5 ply corrugated boxes, and 7 ply corrugated boxes along with corrugated rolls in India. At Packman's online store you can customize (with your logo, graphics, shipping instruction) and buy corrugated boxes at the Best Manufacturer Rates and at Best Quality, Get PAN India Delivery, Free Shipment, Discounts on Bulk orders
Tamper Proof Courier Bags – You can buy Tamper Proof 60 Microns Security Courier Bags and 50 microns security at the Best Manufacturer Rates and at Best Quality, Get PAN India Delivery, Free Shipment, Discounts on Bulk Orders.
Stand Up Pouches – You can buy all kinds of customized and non-customized Stand-Up Pouches at the best wholesaler Rates and at the Best Qualities. Some of best seller stand up pouches at Packman store are: