Initiating an e-commerce business or expanding it could be a daunting task While there are several uncertainties, packaging could be simplified to support your brand grow. Prospective and existing e-commerce businesses mostly take for granted the effect the correct sort of packaging could have on the business. With the times moving away from traditional retail ways towards the e-commerce mode retailers should get new methods to make an everlasting impact with their customers says Mr Jalan.
Retailers are having it difficult to connect with their customers through e-commerce, in the same manner, the traditional retail experience let them. However, packaging could fill this gap by forming an intimate experience, a lasting impact that may provide customers with security, assurance, and excitement, letting the retailer bring back the personal touch within e-commerce. Good packaging has multiple functional advantages, but retailers mostly ignore the minor details that could mostly provide them the edge over the competition. Take the example of a popular courier service company's clever and stylish branded boxes of a top cloud kitchen service provider's distinct tape used on the delivery boxes.
Grabbing the eyeballs is easier with the help of the right packaging. Mr Gaurav Jalan, Founder, and Director of India's top packaging materials manufacturer and supplier to e-commerce companies share things e-commerce retailers should have.
Boxes are available in all shapes and sizes, but retailers should choose a box that fits their product. Boxes could be the basis of a high-visibility branding planning as they are sturdy, long-lasting, and mostly recyclable. They must be adequately suited to safeguarding the package and well equipped to endure the product's journey.
Courier packages are more flexible alternatives compared to boxes when it comes to packaging smaller, low-priced products. They represent an economical alternative to boxes as they decrease the size, and weight and are an environment-friendly alternative.
Rolls come in several varieties. Strapping rolls, cushioning, and wrap are some of the most common varieties; they serve several different functions like protecting packaging from scratches, binding packages together, and protecting fragile items.
Tapes are hugely used and are a must in packaging material. BOPP tape is available in standard models and is also customizable. Using tape for branding is a top choice as it acts on three important functions: sealing the product, strengthening the packaging, and branding by displaying your brand's logo or name on the tape.
Fillers and cushioning material can be found in several forms, from styrofoam nuts, cushioning rolls, and packing peanuts. They work as a barrier between the product and the useful yet fallible packaging boxes, security your package from damage. Thus, opting for the right filler material is important as damaged products could increase costs, as well as lower customer trust and satisfaction. Eco-friendly filler is beginning to become a popular choice for retailers whose users are environmentally-conscious.
Labels and stickers are used for multipurpose things, labels with warnings like 'fragile' or other vital shipping material are a must for the transport of goods. They also serve as a top branding tool as they are comfortably customizable and are adequately placed on boxes and packages. They could also be used for promotional material such as stickers of an organization logo that customers use on their laptops or other items.
Personalized branding items such as messages, business cards
An excellent strategy to bring back a personal feel through online shopping is to humanize your packaging using small personalized gift cards, colored paper, thank-you messages, business cards, and gift wrapping paper; all of them can be custom-made as a process of your packaging program and makes for a top unboxing experience.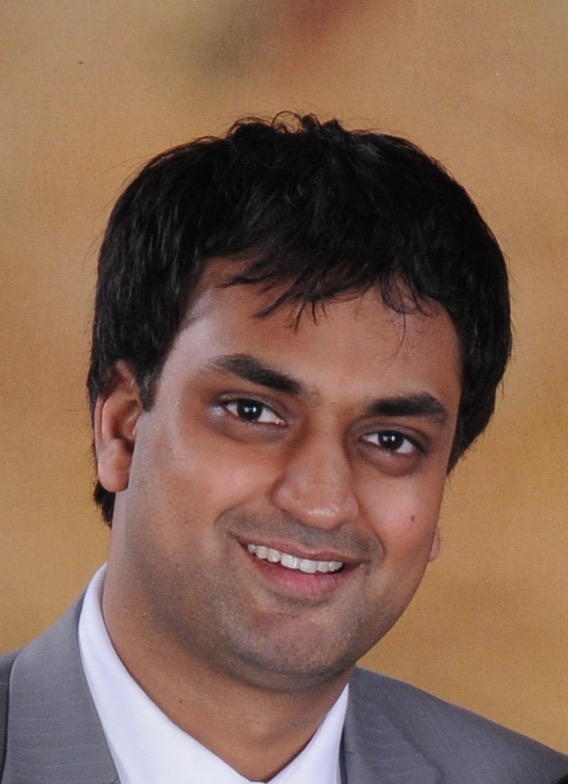 Mr. Gaurav Jalan is the Founder and Director of Packman Packaging, one of the largest Indian packaging company that has been serving some of the world's eminent technology, pharmaceutical, retail, fast-moving consumer goods, food, courier, publication, Jewellery, fashion, e-commerce organizations for the past 30 years.
A brilliant academic, a good graphic designer and a graduate from India's top management institutes, Mr. Jalan is a visionary businessman and an eminent spokesperson on matters related to the Indian Packaging industry. Under the leadership of Mr Gaurav Jalan, Packman.co.in (Packman's official website) became India's first e-commerce store for packaging solutions in the year 2002 (5 years before Flipkart was launch).
Today, Packman Packaging manufactures more than one lakhs of corrugated rolls, corrugated boxes, high-quality bubble sheets, safety/courier bags and more from it state of art manufacturing unit, located in Delhi NCR region. The manufacturing unit uses advanced packaging machinery and printing technology that ensures Packman's customers get fast and efficient delivery, high-quality brand representation through their product packaging.
Packman Packaging Top Offerings
Custom Corrugated Boxes – Packman Packaging is one of the largest manufacturers of 3 ply corrugated boxes in India, 5 ply corrugated boxes, and 7 ply corrugated boxes along with corrugated rolls in India. At Packman's online store you can customize (with your logo, graphics, shipping instruction) and buy corrugated boxes at the Best Manufacturer Rates and at Best Quality, Get PAN India Delivery, Free Shipment, Discounts on Bulk orders
Tamper Proof Courier Bags – You can buy Tamper Proof 60 Microns Security Courier Bags and 50 microns security at the Best Manufacturer Rates and at Best Quality, Get PAN India Delivery, Free Shipment, Discounts on Bulk Orders.
Stand Up Pouches – You can buy all kinds of customized and non-customized Stand-Up Pouches at the best wholesaler Rates and at the Best Qualities. Some of best seller stand up pouches at Packman store are: