2020 was the year of pandemic and the world stood still. Due to the pandemic-enforced lockdowns rendering most of us not able to leave our homes except for essential purposes, it was also the year that e-commerce truly came into its own.
However, while online shopping became a lot more critical to our daily lives than it already was, brands experienced huge challenges. With businesses forced to meet consumers in their homes, rather than the other way around in-store, smart brands embraced separate methods to make emotional connections with customers.
Mr. Jalan says it has had a direct effect on the trends forecast to shape packaging design for 2021. As parcels and packaging became the sole physical touchpoint for buyers beyond the product itself, brands have raised the bar and we are beginning to see a shift away from plain and commercial towards packaging design that is a work of art in its own way.
Having no shelf to stand out on, here are some of the biggest packaging design trends shared by Mr. Gaurav Jalan, Founder, and Director of Packman Packaging India's top manufacturer of custom corrugated boxes helping brands establish memorable brand experiences right inside the home through 2021.
Organically Formed Color Blocking
Color blocking has been used in packaging for a while. But 2021's organic turn sees new textures, unique color combinations, and differing weighted shapes provide this trend a softer and more natural feel.
The designs shy away from straight lines or boxes of colors and rather favor uneven shapes, flowing lines, and at times tiny patterns that seem like they have been lifted directly from nature. With several of us spending the majority of the year cooped up inside, it is no surprise that these softer, organic, and natural elements are also present in wider graphic design trends for 2021.
While initially, these designs will seem random, there is definitely plenty of care taken to place complementary elements gently together in a manner that makes harmonious patterns that are soothing to the eyes.
Packaging Clad in Fine Art
The design trend takes the overarching theme for the year and applies it actually. From realistic portraits to abstract paintings, packaging in the year 2021 is taking inspiration from fine arts, either integrating them into elements of the design or creating them as the focal point to lift the complete unboxing experience.
The goal here is to make the illusion of surface variation and depth, emulating textures one would find on a newly painted canvas. This is the logic why this design trend works so well for packaging on physical items when one goes to pick one up, one half expects it to feel like long-dried brushstrokes.
Picture Perfect Symmetry
Speaking of soothing to the eyes is there anything more aesthetically pleasing than perfectly symmetrical patterns?
Contrary to the imperfect and organic shapes of this next year's color blocking, one expects to see some designers and brands going in the total opposite direction, rather than creating packaging that leverages precise and calculated symmetry. Be it is a small and intricate illustration, or bigger, looser more disconnected patterns, these designs utilize balance to make a sense of visual satisfaction.
While organic color blocking generates a sense of calm, these designs instead appeal to your need for order and stability, both of them provide some much-required grounding amidst the chaos of 2020.
Solid Color
Right besides meticulous drawings and illustrations, we are also going to witness plenty of products packaged up in single washes of color in 2021.
The aesthetic may appear simple, but do not be fooled. The trend packs simply as much punch as the rest, and it is a confident brand that allows the copy and mostly striking color choice to do the difficult work.
There is a specific understated elegance and confidence to these designs which utilize bold and bright hues and mood-inducing shades to guide a customer's eye directly to the copy. There is a litter difference between displaying a buyer what's inside and simply telling them, and this trend lets brands do the latter.
One can already see that in 2021, competition in the e-commerce space has undoubtedly increased and so too the expectations for brands to deliver unique packaging. In a surrounding where customers are fast to share a great experience on social media at the click of a mouse, being able to form an eye-catching "brand moment" straight on a customer's doorstep is a certain way to make sure your brand remains memorable long post the packaging has been put in the recycling.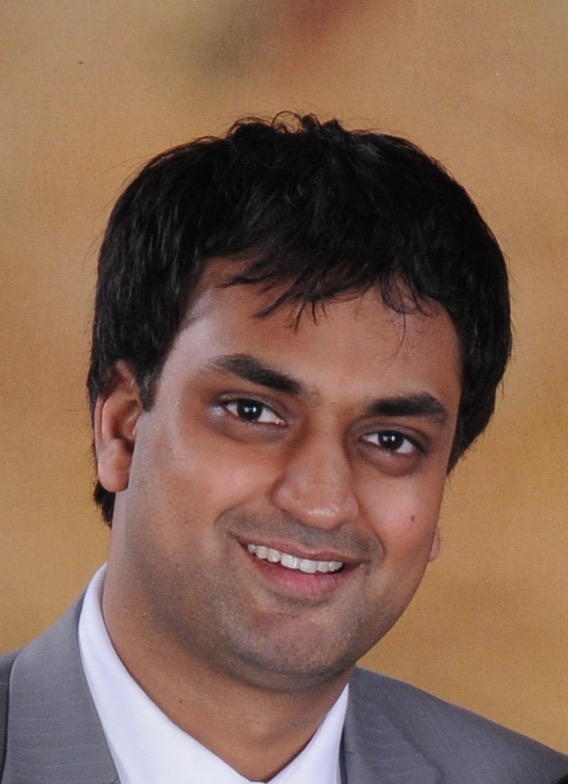 Mr. Gaurav Jalan is the Founder and Director of Packman Packaging, one of the largest Indian packaging company that has been serving some of the world's eminent technology, pharmaceutical, retail, fast-moving consumer goods, food, courier, publication, Jewellery, fashion, e-commerce organizations for the past 30 years.
A brilliant academic, a good graphic designer and a graduate from India's top management institutes, Mr. Jalan is a visionary businessman and an eminent spokesperson on matters related to the Indian Packaging industry. Under the leadership of Mr Gaurav Jalan, Packman.co.in (Packman's official website) became India's first e-commerce store for packaging solutions in the year 2002 (5 years before Flipkart was launch).
Today, Packman Packaging manufactures more than one lakhs of corrugated rolls, corrugated boxes, high-quality bubble sheets, safety/courier bags and more from it state of art manufacturing unit, located in Delhi NCR region. The manufacturing unit uses advanced packaging machinery and printing technology that ensures Packman's customers get fast and efficient delivery, high-quality brand representation through their product packaging.
Packman Packaging Top Offerings
Custom Corrugated Boxes – Packman Packaging is one of the largest manufacturers of 3 ply corrugated boxes in India, 5 ply corrugated boxes, and 7 ply corrugated boxes along with corrugated rolls in India. At Packman's online store you can customize (with your logo, graphics, shipping instruction) and buy corrugated boxes at the Best Manufacturer Rates and at Best Quality, Get PAN India Delivery, Free Shipment, Discounts on Bulk orders
Tamper Proof Courier Bags – You can buy Tamper Proof 60 Microns Security Courier Bags and 50 microns security at the Best Manufacturer Rates and at Best Quality, Get PAN India Delivery, Free Shipment, Discounts on Bulk Orders.
Stand Up Pouches – You can buy all kinds of customized and non-customized Stand-Up Pouches at the best wholesaler Rates and at the Best Qualities. Some of best seller stand up pouches at Packman store are: