That Indian Manufacturers Can opt for Shares Packman Packaging
Today, concerns revolving around climate change and global warming have pushed towards increased awareness among people to preserve and conserve the planet. A small step taken towards this task goes a long way in forming a sustainable future for the coming generations. Plastic pollution is one of the most persistent problems of today.
The Indian Union environment ministry announced the ban of single-use plastic items w.e.f. July 1st, 2022, which includes wrapping or packaging films, plastic-made cutleries, straws, and sticks for balloons and earbuds, and many more packaging products for different items as well.
To make this move further more successful here is what packaging manufacturers can do in terms of providing sustainable packaging options to the retailers and e-commerce businesses shares Packman Packaging, India's leading packaging manufacturer of paper bags and paper courier bags and suppliers of biodegradable bags.
There are certain options that are good alternatives to use. Let us take a look.
Paper bags are among one the better alternatives that can replace single-use plastic packaging materials. You may think that paper-made bags cannot be used multiple times as plastic bags or they may not protect the product against rain and moisture. To an extent yes, they may not be used multiple times but they are recyclable.
As a business owner, you need to keep in mind that now people are more aware of the environment now than ever before, and they prefer to buy those brands or products that promote sustainability. And this is where a paper bag would come in handy to boost your brand image. Also, paper bags can be made that are water and moisture resistant and will keep the products safe. In terms of price too there is not much difference when you think of plastic bags and paper bags.  Packman Packaging is the leading paper bag manufacturer in Delhi NCR.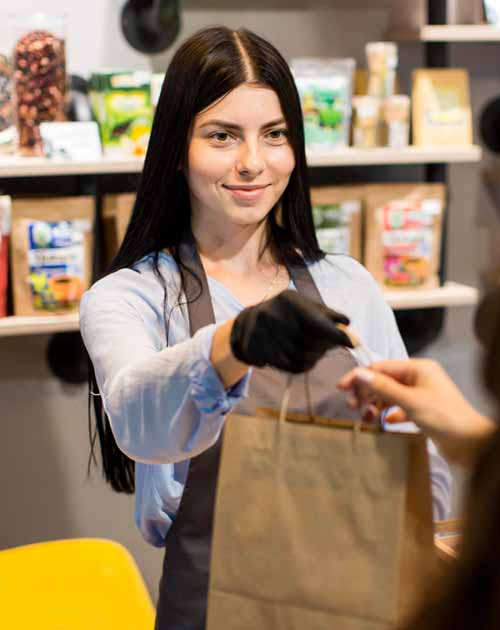 Paper-made courier bags for e-commerce
This may surprise many because courier bags are something that was always considered safe and secure as long as they were made of plastic. This is why you may wonder how a paper-made courier bag could be an ideal option. Again, the paper-made courier bags are specifically, designed while keeping in mind that the product in it will go longer distances and may also have to face different weather conditions.
These high-grade bags are crafted in a way that can sustain any kind of weather, specifically, they are resistant to water and moisture. Thus, these paper-made courier bags are perfect to keep your goods safe while in transit. If you are looking for high-grade paper-made courier bags Packman Packaging will be happy to be your partner in this while providing you with the finest of paper-made courier bags.
Biodegradable bags for retailers
These bags are another option to use to pack your products. Unlike normal plastic bags, these bags tend to break down into natural materials through microorganisms without damaging the environment. Besides them, biodegradable bags helps in the reduction of waste, and they are recyclable and non-toxic. All these components make it a perfect alternative to use when thinking of ecological factors.
We are all living in a world where even a small step that is taken could make a huge difference. And tackling environmental issues are critical than ever before. As a business owner and as a packaging manufacturer it is important to understand this factor and look to create more sustainable methods that can save the planet. And the above said packaging alternatives are some of those tiny but important ways that not just boost your business brand but also help to secure the planet.
As a packaging manufacturer Packman Packaging is already taking some initiatives in terms of manufacturing sustainable packaging methods. If your business or brand is looking for sustainable packaging options. Packman Packaging would feel proud as your packaging partner to assist you in your venture.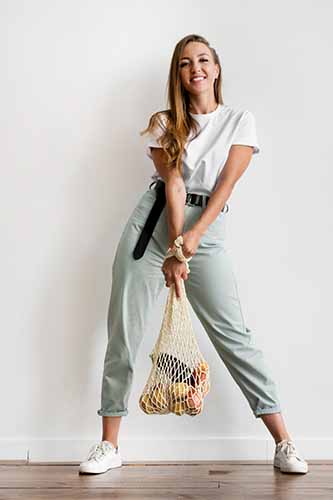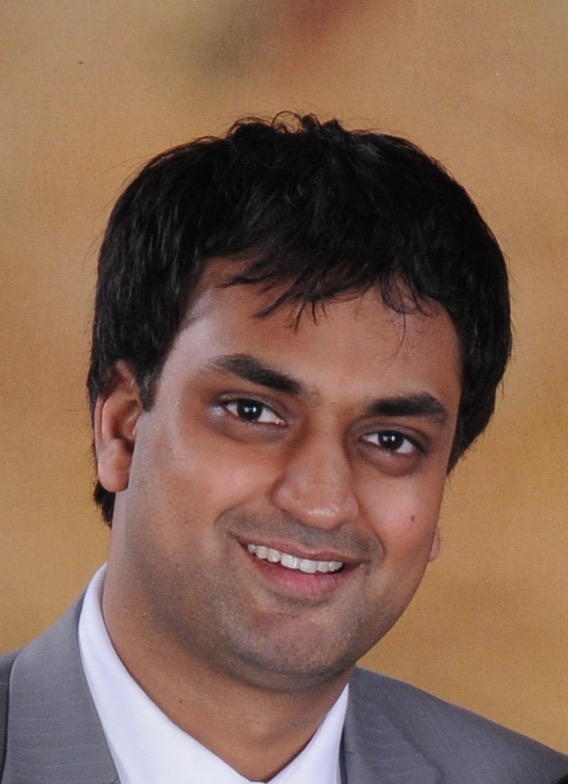 Mr. Gaurav Jalan is the Founder and Director of Packman Packaging, one of the largest Indian packaging company that has been serving some of the world's eminent technology, pharmaceutical, retail, fast-moving consumer goods, food, courier, publication, Jewellery, fashion, e-commerce organizations for the past 30 years.
A brilliant academic, a good graphic designer and a graduate from India's top management institutes, Mr. Jalan is a visionary businessman and an eminent spokesperson on matters related to the Indian Packaging industry. Under the leadership of Mr Gaurav Jalan, Packman.co.in (Packman's official website) became India's first e-commerce store for packaging solutions in the year 2002 (5 years before Flipkart was launch).
Today, Packman Packaging manufactures more than one lakhs of corrugated rolls, corrugated boxes, high-quality bubble sheets, safety/courier bags and more from it state of art manufacturing unit, located in Delhi NCR region. The manufacturing unit uses advanced packaging machinery and printing technology that ensures Packman's customers get fast and efficient delivery, high-quality brand representation through their product packaging.
Packman Packaging Top Offerings
Custom Corrugated Boxes – Packman Packaging is one of the largest manufacturers of 3 ply corrugated boxes in India, 5 ply corrugated boxes, and 7 ply corrugated boxes along with corrugated rolls in India. At Packman's online store you can customize (with your logo, graphics, shipping instruction) and buy corrugated boxes at the Best Manufacturer Rates and at Best Quality, Get PAN India Delivery, Free Shipment, Discounts on Bulk orders
Tamper Proof Courier Bags – You can buy Tamper Proof 60 Microns Security Courier Bags and 50 microns security at the Best Manufacturer Rates and at Best Quality, Get PAN India Delivery, Free Shipment, Discounts on Bulk Orders.
Stand Up Pouches – You can buy all kinds of customized and non-customized Stand-Up Pouches at the best wholesaler Rates and at the Best Qualities. Some of best seller stand up pouches at Packman store are: