The global corrugated industry is estimated to reach USD 242.6 billion by 2026. Companies and businesses across all industries use this form of packaging to store and deliver goods. As a small business, one can leverage this trend to increase brand awareness and keep customers happy.
Custom corrugated boxes have several good qualities. They are durable, versatile, and sustainable. Additionally, they can be personalized with your company's name and logo. Think of it as a small yet important opportunity to remind customers about your business and keep them coming back to you for more.
It is not unusual for consumers to reuse cardboard boxes. By putting your name on them, you'll create a lasting impact and drive customer loyalty. If still not convinced, Packman Packaging, India's top custom corrugated box manufacturers and suppliers to retail and eCommerce businesses, below shares reasons to consider customized corrugated packaging for your products.
Corrugated boxes are strong and durable
Corrugated manufacturers use thick, starchy glue in the formation of corrugated packaging. As an outcome, the final product is stronger and more durable compared to the cardboard boxes. Since it has three layers of thick paperboard, it provides superior protection for the items being packaged.
Custom corrugated boxes are perfect for electronics, lamps, glasses, and several fragile products. Your customers will receive their products in optimum condition and perceive you as a professional.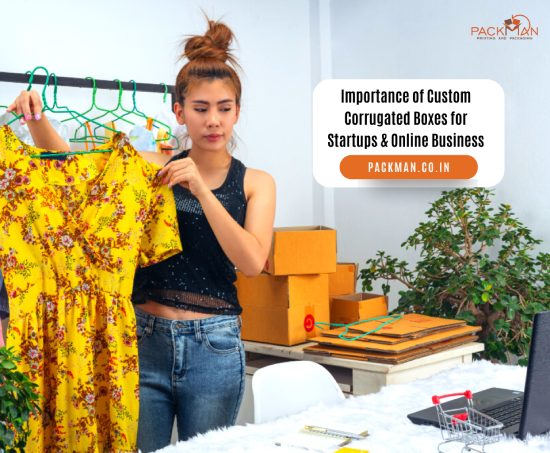 Optimize your branding efforts
As a business owner, you wish to take advantage of each opportunity to promote your brand. One method to do that is to place your logo, business name, and website address on your boxes.
At Packman Packaging, it offers corrugated boxes in every size you could think of. Packman Packaging will do all the printing, folding, and slotting based on the client's requirements. Your sole job is to fold the box into shape and pack the products.
Your customers are able to keep the boxes so they can use them for storing clothes, appliances, and other things. This means they will get to see your brand on an everyday basis, which might lead to repeat sales.
Position yourself as a sustainable business
Around 40% of consumers are willing to pay till 5% more on green products, states one survey.
Almost half of the respondents said that they are either "quite" or "extremely" conscious about the environment. More than 1/3rd of them expressed their interest in eco-friendly packaging. By switching to corrugated boxes, you will be better able to meet customers' expectations. This sort of packaging is sustainable and has no dyes or bleaches. Additionally, it can be used again and again.
Another benefit of corrugated packaging is its low weight. As an outcome, it assists reduce fuel emissions and freight expenses. On top of that, it is one of the few materials that is recoverable for recycling.
Reduce your costs
As mentioned earlier corrugated boxes are lightweight. Additionally, you can customize their shape and size. It means you will pay less on shipping and have extra money to invest in your business.
If, say, you require shipping a TV or other bulky products, you can use custom corrugated boxes in place of an oversized box. It is a simple, impactful way to cut transportation expenses and make savings.
Discover the advantages of custom corrugated boxes
Custom corrugated boxes are excellent for branding and could save you a good amount of money in the long run. Their visual appeal will enhance your branding efforts and increase sales.
Packman's team has been offering packaging solutions for more than two decades. Our mission is to assist businesses keep up with the ever-altering consumer demands. Contact Packman Packaging today, to discuss your needs and learn more about the advantages of corrugated packaging.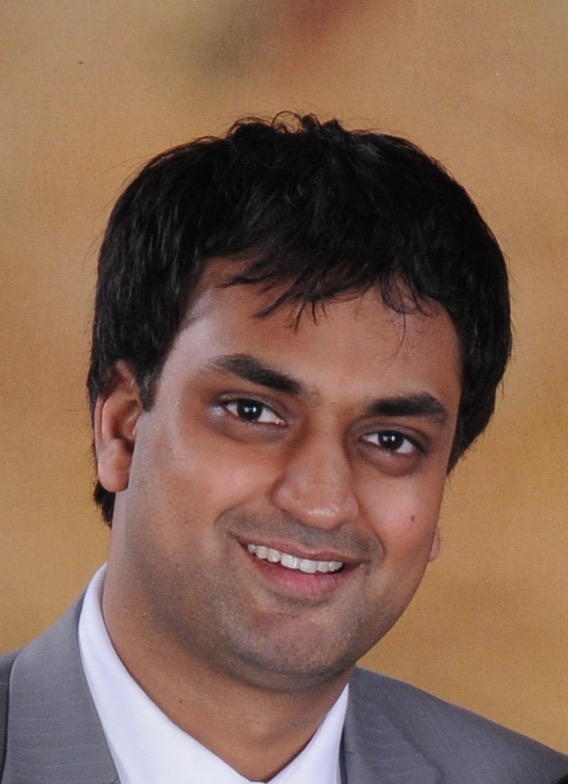 Mr. Gaurav Jalan is the Founder and Director of Packman Packaging, one of the largest Indian packaging company that has been serving some of the world's eminent technology, pharmaceutical, retail, fast-moving consumer goods, food, courier, publication, Jewellery, fashion, e-commerce organizations for the past 30 years.
A brilliant academic, a good graphic designer and a graduate from India's top management institutes, Mr. Jalan is a visionary businessman and an eminent spokesperson on matters related to the Indian Packaging industry. Under the leadership of Mr Gaurav Jalan, Packman.co.in (Packman's official website) became India's first e-commerce store for packaging solutions in the year 2002 (5 years before Flipkart was launch).
Today, Packman Packaging manufactures more than one lakhs of corrugated rolls, corrugated boxes, high-quality bubble sheets, safety/courier bags and more from it state of art manufacturing unit, located in Delhi NCR region. The manufacturing unit uses advanced packaging machinery and printing technology that ensures Packman's customers get fast and efficient delivery, high-quality brand representation through their product packaging.
Packman Packaging Top Offerings
Custom Corrugated Boxes – Packman Packaging is one of the largest manufacturers of 3 ply corrugated boxes in India, 5 ply corrugated boxes, and 7 ply corrugated boxes along with corrugated rolls in India. At Packman's online store you can customize (with your logo, graphics, shipping instruction) and buy corrugated boxes at the Best Manufacturer Rates and at Best Quality, Get PAN India Delivery, Free Shipment, Discounts on Bulk orders
Tamper Proof Courier Bags – You can buy Tamper Proof 60 Microns Security Courier Bags and 50 microns security at the Best Manufacturer Rates and at Best Quality, Get PAN India Delivery, Free Shipment, Discounts on Bulk Orders.
Stand Up Pouches – You can buy all kinds of customized and non-customized Stand-Up Pouches at the best wholesaler Rates and at the Best Qualities. Some of best seller stand up pouches at Packman store are:
Transparent Pouches with Zip Lock
Kraft Finish Stand Up Pouches with Zip Lock
Custom Printed Stand Up Pouches
Oval Window Stand Up Pouches.
Silver Standup Pouches with Zip Lock
Stand Up Pouches with Nozzle for Handwash, Ketchup and for Food Paste packaging.