"If you are starting your business at a young age, focus on the importance of forging a long-term relationship, whether with employees, client, partners, or financiers. Remember when you are young; it is often easy to get caught up in short-term decisions & goals".  Shares Mr. Gaurav Jalan, Founder & Director, Packman Packaging
Entrepreneurship is not just a profession or a personal shift from employee to employment generator; rather entrepreneurship is adopting a new way of living your life. It is an inner and outer journey of a person life, where he/she brings capacity and willingness to develop, organize and manage business ventures while taking the risk, necessary to make the business successful, says Mr. Gaurav Jalan, Founder of one of India's largest packaging company Packman Packaging.
Mr. Gaurav Jalan entered his formal entrepreneurship journey at the mere age of 18 years by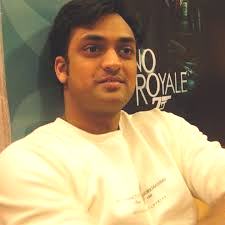 single headedly developing and coding India's first e-commerce online packaging store (www.packman.co.in), in the year 2002 (5 years before Flipkart was launched). Mr. Jalan went for the bank loan and set up a complete state of the art packaging manufacturing unit in Delhi NCR region.
This was the start of India's leading packaging company – Packman Packaging. Today the company provides packaging solutions to all leading start-ups, e-commerce giants like Flipkart, Amazon, Lenskart, small scale manufacturers as well as to manufacturing giants like Samsung, Bosch and more.
According to Mr. Gaurav Jalan, the common challenges that Indian young entrepreneurs faced here are:
1. Age Stereotypes
One of the common challenges that young entrepreneurs in India face is age stereotypes. Older people might instinctively judge as an immature or irresponsible person, refusing to give you a chance to earn their trust.
Young entrepreneurs can counter age-based stereotypes by maintaining professional conduct and respectfully treating everyone you encounter. As a rule of thumb, you can guide your behavior by treating other people in the same manner as you would like them to treat you.
So they should believe in yourself and stand firm when others mistreat you because of your age. Confidently assert your abilities and recognize your ambitions. Hold yourself, not others, responsible for your success.
2. Social Rejection
One of the common challenges that Indian young entrepreneurs face is social and family rejections. Family members, friends or even their fiancé might not understand why they are not going for a secure job and entering the chose to start a business. Not receiving any support from your loved ones can certainly be a challenge.
Young entrepreneurs can combat feelings of rejection and isolation by networking with other young entrepreneurs. But remember social rejection will slowly subside with the growth of your new network of supportive peers as well as with the growth of your business.
3. Facing stress and self-doubt
As a young business owner, one might not have a steady income at first, so he/she might have days when you have trouble paying the bills. Stress can sometimes cause discouragement and make you feel like you want to give up. But every time you don't give up, you fight back, your identity and innovate solutions, you will turn mentally stronger and enhance your entrepreneurship capabilities and help you develop business insight.
So deal with this type of self-doubt by reviewing and revising your goals and task lists. Also, try to reduce your stress by improving delegation, minimize stress with regular exercise and meditation.
4. Missing Realistic Expectations
It true financials are always limited at the early stage of business and it possesses one of the biggest challenges for young entrepreneurs. But that does not mean young businessman should suffer realistic expectations, remember and be prepared – profit many not appear instantly. It may take several years before your business sees any substantial profit. This underlines the need for you to have a liquid emergency fund and a solid financial plan before starting your business.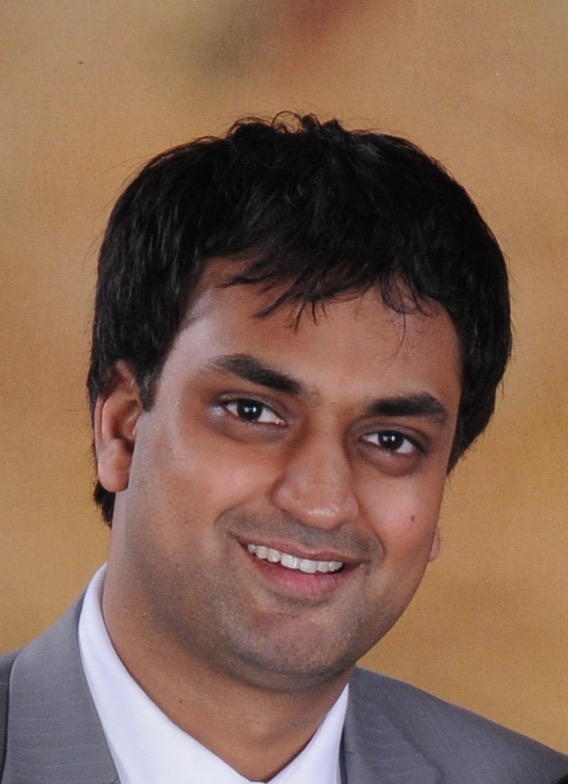 Mr. Gaurav Jalan is the Founder and Director of Packman Packaging, one of the largest Indian packaging company that has been serving some of the world's eminent technology, pharmaceutical, retail, fast-moving consumer goods, food, courier, publication, Jewellery, fashion, e-commerce organizations for the past 30 years.
A brilliant academic, a good graphic designer and a graduate from India's top management institutes, Mr. Jalan is a visionary businessman and an eminent spokesperson on matters related to the Indian Packaging industry.  He has witnessed and as well as participated in the growth process of India's packaging industry's that was few billions dollar market in 2010, grew into USD 31 billion in 2015 and is expected to turn$72 billion by 2020.
Under the leadership of Mr Gaurav Jalan, Packman.co.in (Packman's official website) became India's first e-commerce store for packaging solutions in the year 2002 (5 years before Flipkart was launch).
In years 2003-2005, when the majority of Indian packaging companies were primarily focused on their revenue and operations, Packman under Mr Jalan's leadership has started using eco-friendly and recycled packaging raw materials.
Today, Packman Packaging manufactures more than one lakhs of corrugated rolls, corrugated boxes, high quality bubble sheets, safety/courier bags and more from it state of art manufacturing unit, located in Delhi NCR region. The manufacturing unit uses some of the world's most advanced packaging material manufacturing machinery with world's best printing technology that ensures Packman's customers get fast and efficient delivery, high-quality brand representation through their product packaging.