There is no secret formula, set template, or proven tricks for the creation of a powerful packaging design. Luckily so, one says, or else the world will be a boring place. However, in this blog, Mr. Gaurav Jalan, Founder and Director of Packman Packaging Pvt Ltd India's top packaging solutions provider for e-commerce and FMCG brands shares tips on product packaging design.
So, let's imagine you have successfully made an eye-grabbing packaging design having a distinctive brand asset. Now that your packaging has got the consumer's attention, its next task is to communicate.
What things it has to communicate? Simple: tell the customer, what your product is and why they must buy it. This is it. Two questions simply that your product packaging design has to answer.
Below, are some of the lists of all the ingredients required to answer those two questions. Be certain to then arrange those elements into a logical, simple-to-follow layout: for a powerful packaging communication.
The needed ingredients for a successful packaging design are:
Category or product type
Brand
Variant: for products that provide more than one option
Functional benefit(s): what the product does
Reason to believe: why the buyer must find the claimed functional benefits credible
Emotional end-promise or benefit: ways the functional benefit fulfills a higher requirement
Call-to-action: why the buyer should purchase it now
Size, weight, content-related details, etc.: practical information the customer needs to know
How many of the above-mentioned ingredients have you included in your design? Perhaps, not all of them. In fact, in several packaging design testing practices, one can rarely see a product packaging that contains the complete list of the mentioned points. Though it has been seen that designs that feature more of those ingredients seem to perform better.
It has been seen over the past years towards simplifying the recipe. For instance, certain product packaging designs communicate the promise, but without mentioning the benefit or reason-to-believe. The risk with that sort of a minimalist design method is that the more elements you leave out, the less possible the consumers are to have it.
Minimalist design is good for smartphones or speaker sets, but it has been found that packaged goods having a minimalistic design mostly struggle to impactfully communicate to mass audiences. They more usually, appeal to a niche audience and/or premium sections.
The Strength of the Packaging's End-Promise
It has been noticed that benefit of illustrating the end-promise on the packaging. From shampoos promising beauty through shiny hair and skincare products providing eternal youth from radiant skin to food kits promising home bliss through a tasty homecooked meal, buyers are more easily persuaded by visual interpretations. Images, sketches, or structural forms and lines provide powerful suggestions and emotional resonance.
The impactful rendering of an emotional end-promise is a specific challenge for the newly emerging class of functional foods.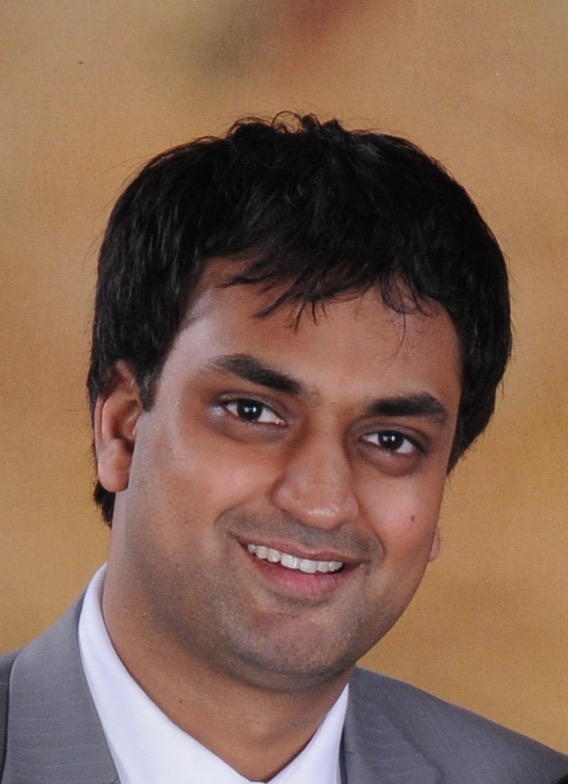 Mr. Gaurav Jalan is the Founder and Director of Packman Packaging, one of the largest Indian packaging company that has been serving some of the world's eminent technology, pharmaceutical, retail, fast-moving consumer goods, food, courier, publication, Jewellery, fashion, e-commerce organizations for the past 30 years.
A brilliant academic, a good graphic designer and a graduate from India's top management institutes, Mr. Jalan is a visionary businessman and an eminent spokesperson on matters related to the Indian Packaging industry. Under the leadership of Mr Gaurav Jalan, Packman.co.in (Packman's official website) became India's first e-commerce store for packaging solutions in the year 2002 (5 years before Flipkart was launch).
Today, Packman Packaging manufactures more than one lakhs of corrugated rolls, corrugated boxes, high-quality bubble sheets, safety/courier bags and more from it state of art manufacturing unit, located in Delhi NCR region. The manufacturing unit uses advanced packaging machinery and printing technology that ensures Packman's customers get fast and efficient delivery, high-quality brand representation through their product packaging.
Packman Packaging Top Offerings
Custom Corrugated Boxes – Packman Packaging is one of the largest manufacturers of 3 ply corrugated boxes in India, 5 ply corrugated boxes, and 7 ply corrugated boxes along with corrugated rolls in India. At Packman's online store you can customize (with your logo, graphics, shipping instruction) and buy corrugated boxes at the Best Manufacturer Rates and at Best Quality, Get PAN India Delivery, Free Shipment, Discounts on Bulk orders
Tamper Proof Courier Bags – You can buy Tamper Proof 60 Microns Security Courier Bags and 50 microns security at the Best Manufacturer Rates and at Best Quality, Get PAN India Delivery, Free Shipment, Discounts on Bulk Orders.
Stand Up Pouches – You can buy all kinds of customized and non-customized Stand-Up Pouches at the best wholesaler Rates and at the Best Qualities. Some of best seller stand up pouches at Packman store are: