Packaging waste accounts for nearly 40% of all solid waste in municipal waste streams and only half of the waste is properly recycled. It means around 37 million tons of packaging waste finds its way into landfill. Packaging waste is one of the gravest concerns that most businesses are facing today.
However, to promote sustainable packaging, more and more packaging companies are using materials that are eco-friendly throughout the packaging life cycle. Here are some ways as shared by Delhi's top corrugated box manufacturer Packman Packaging, through which you can contribute to sustainable packaging for reducing packaging waste: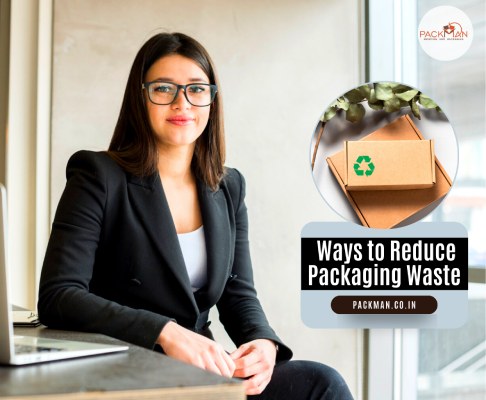 Use Recyclable and Reusable Materials :
When you use recyclable and reusable materials, you are decreasing the amount of packaging waste that ends up in landfills. Left-over cardboard boxes or paper for packaging could be converted into products that can be used efficiently for another purpose. For instance, leftover cardboard boxes can be used to store office or home equipment. Some businesses have gone a step ahead to incorporate packaging materials that do not require recycling at all such as water-soluble packaging
Encourage Minimal Packaging :
Invest in forming an attractive but minimalistic packaging design that does not use up large amounts of packaging materials. Minimal packaging not just reduces material use but also reduces product cost since you will be using less energy to make them and less fuel to transport them.
Source Sustainable Raw Materials :
Switch to sustainable raw materials to fulfil your packaging requirements. Source wood from sustainable forests/farms to make packaging materials such as cardboard or paper. Consider other sustainable raw materials such as new man-made fibers and cotton from sustainable farms.
Invest in an Industrial Shredder :
It is a wise idea to invest in an industrial shredder. The shredder could shred almost anything made of fiber, and that involves paper and cardboard. The shredded material can later be used to fill packaging boxes. The shredded paper material is an eco-friendly method of packing and shipping your products. They can do a fantastic cushioning job, securing the corners of the cardboard boxes.
Think of Buying a Cardboard Baler :
Cardboard is one of the foremost packaging materials, and thus, cardboard waste is generated in huge amounts. A cardboard baler is able to compress this voluminous cardboard waste into small, compact, and comfortably recyclable bales. It means that by compressing the cardboard waste, you decrease its volume by nearly 90%, the storage space it consumes, and also the waste collection expenses.
Use Biodegradable Packaging :
Use biodegradable packaging materials such as corn-based plastic. These forms of materials can be comfortably broken down in a commercial composting facility. When you are utilizing biodegradable packaging material, you are making sure that none of the packaging material ends up in landfills.
Train Your Staff :
Your staff has a pivotal role to play in decreasing packaging waste. If the waste is formed or not disposed of correctly, it might be because your staff is not aware of the waste disposal procedure your company follows. So, the best thing you can do is train your staff on the finest practices for reducing packaging waste. Training your staff would go a long way to not only reducing packaging waste but manufacturing waste as well.
Decreasing waste and disposing of it in an eco-friendly manner will not help keep the earth green, but also help your organization economically, both in the long and short term. Implementing sustainable packaging and encouraging your workers to adopt healthy behaviours targeted at packaging waste reduction throughout the packaging lifecycle will promote sustainability and makes certain corporate responsibility.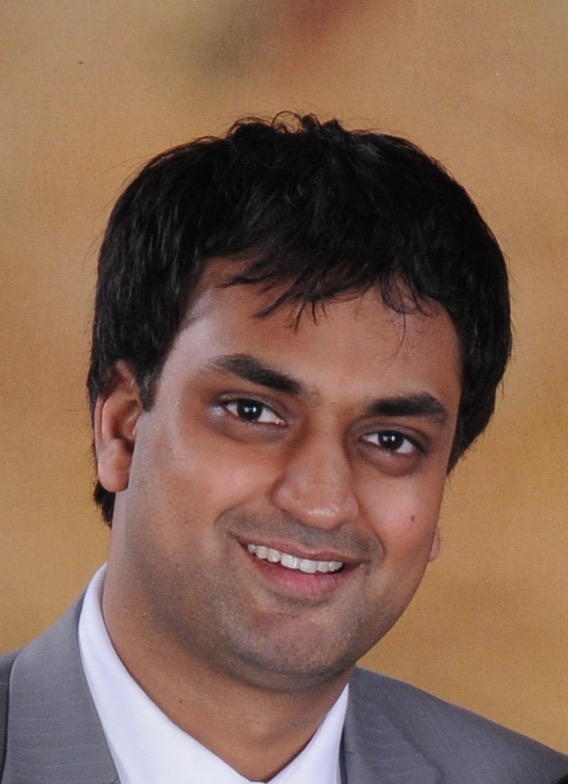 Mr. Gaurav Jalan is the Founder and Director of Packman Packaging, one of the largest Indian packaging company that has been serving some of the world's eminent technology, pharmaceutical, retail, fast-moving consumer goods, food, courier, publication, Jewellery, fashion, e-commerce organizations for the past 30 years.
A brilliant academic, a good graphic designer and a graduate from India's top management institutes, Mr. Jalan is a visionary businessman and an eminent spokesperson on matters related to the Indian Packaging industry. Under the leadership of Mr Gaurav Jalan, Packman.co.in (Packman's official website) became India's first e-commerce store for packaging solutions in the year 2002 (5 years before Flipkart was launch).
Today, Packman Packaging manufactures more than one lakhs of corrugated rolls, corrugated boxes, high-quality bubble sheets, safety/courier bags and more from it state of art manufacturing unit, located in Delhi NCR region. The manufacturing unit uses advanced packaging machinery and printing technology that ensures Packman's customers get fast and efficient delivery, high-quality brand representation through their product packaging.
Packman Packaging Top Offerings
Custom Corrugated Boxes – Packman Packaging is one of the largest manufacturers of 3 ply corrugated boxes in India, 5 ply corrugated boxes, and 7 ply corrugated boxes along with corrugated rolls in India. At Packman's online store you can customize (with your logo, graphics, shipping instruction) and buy corrugated boxes at the Best Manufacturer Rates and at Best Quality, Get PAN India Delivery, Free Shipment, Discounts on Bulk orders
Tamper Proof Courier Bags – You can buy Tamper Proof 60 Microns Security Courier Bags and 50 microns security at the Best Manufacturer Rates and at Best Quality, Get PAN India Delivery, Free Shipment, Discounts on Bulk Orders.
Stand Up Pouches – You can buy all kinds of customized and non-customized Stand-Up Pouches at the best wholesaler Rates and at the Best Qualities. Some of best seller stand up pouches at Packman store are:
Transparent Pouches with Zip Lock
Kraft Finish Stand Up Pouches with Zip Lock
Custom Printed Stand Up Pouches
Oval Window Stand Up Pouches.
Silver Standup Pouches with Zip Lock
Stand Up Pouches with Nozzle for Handwash, Ketchup and for Food Paste packaging.