When one thinks about e-commerce packaging, courier bag often comes to mind. Courier bags are a top asset for businesses trying to streamline warehousing and shipping tasks. It makes packing products one super breezy task. The self-adhesive, heat seal makes it possible to seal the bag within a few seconds and the POD jacket thwarts the requirement to glue paperwork on the parcel. Apart from being convenient, courier bags pose a cost-effective option while creating customized designs in bulk. It is a top tool for printing promotional and advertisement material straightaway on the packaging itself, for enhanced brand visibility.
Packman Packaging, India's top manufacturer of tamper-proof courier bags to several top e-commerce companies shares the reasons that make courier bags mighty popular and useful in the context of an e-commerce business.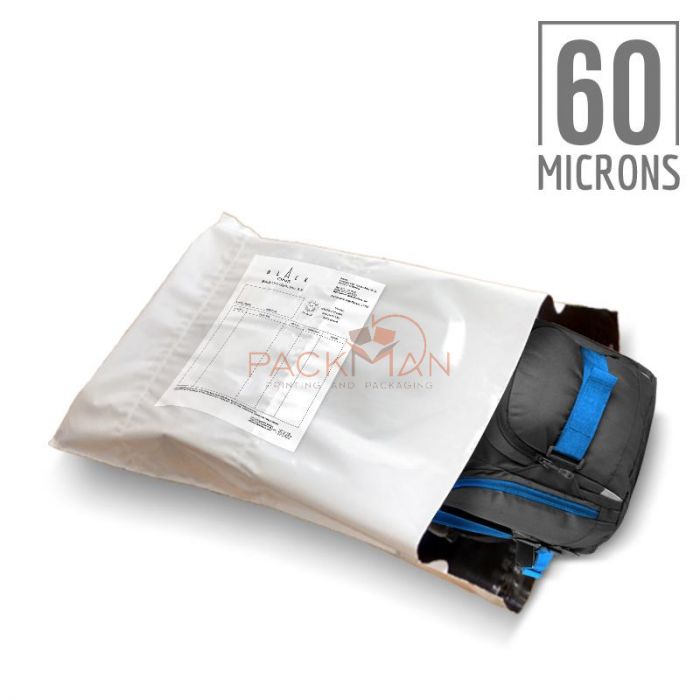 Tamper proof courier bag's functions
Hot melt adhesive strip on the top part (flap) which makes sure that parcels once sealed cannot be removed from the bag without tearing the bag.
Tamper-proof courier bags are manufactured of the co-ex film which has resistant power against oil, water, and rough handling and is fully recyclable.
Transparent POD jacket which is also referred to as a document pouch on the back end of the bag for insertion of waybills, invoices or consignee address, etc.
Features
Some of the features include:
The standard thickness has 60 Microns. It is customizable and subject to volume.
Greyish white glossy finishing externally and opaque black internally.
Easy peel and seal closing feature for simple and quick usage.
Tamper proof, once the seal cannot be opened without tearing or damaging the bag.
Present in several standard sizes for selection.
While the optional feature has:
Double serrated side seal to avoid cutting and resealing from sides.
Alphanumeric bar code and serial numbers for maintaining records.
Perforations tear off receipt having serial numbering.
Bottom gusset for simple insertion of the product.
Lip sealing bag closure rather than flap closure.
Void marking tape closure for added security requirements.
Customize printing for branding, promotion, and marketing.
The courier bags also provide several advantages, that make e-commerce businesses use more courier bags.
The maximum recommended product for safe transmission during shipments.
It is light in weight and thus, saves courier charges when compared to boxes.
Decreases manual efforts of wrapping tapes, therefore, speeds up the overall packaging process.
Conveys strong brand image when used when compared to traditional covers.
Branded packaging is the most impactful and budget-friendly tool of marketing.
Economical as compared to other modes of packaging like the boxes, cloth covers, and others.
There are several usages of the courier bags. Some of them are:
Ecommerce shipments
Packing and shipping online orders.
Sending cheques, and sensitive and confidential documents.
Sending brochures and samples through courier.
Examination envelopes.
Packman Packaging is India's leading manufacturer of courier bags and provides a wide range of courier bags that can be customized as per your specific orders.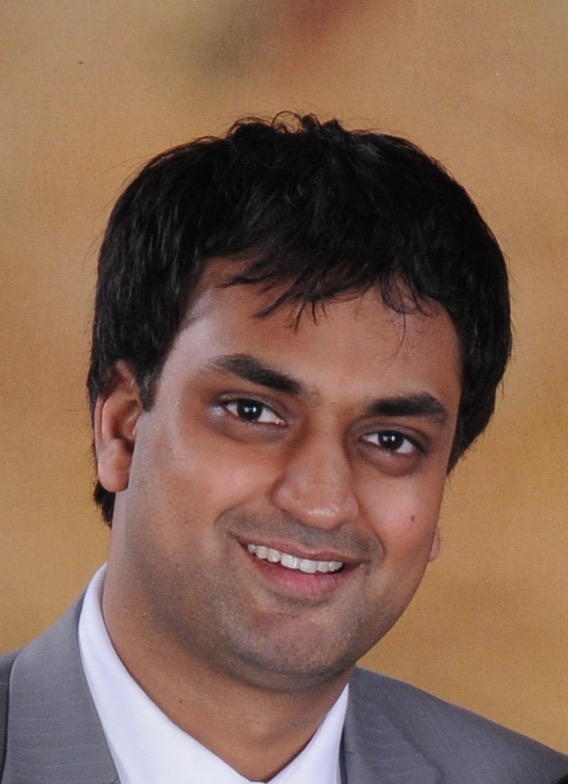 Mr. Gaurav Jalan is the Founder and Director of Packman Packaging, one of the largest Indian packaging company that has been serving some of the world's eminent technology, pharmaceutical, retail, fast-moving consumer goods, food, courier, publication, Jewellery, fashion, e-commerce organizations for the past 30 years.
A brilliant academic, a good graphic designer and a graduate from India's top management institutes, Mr. Jalan is a visionary businessman and an eminent spokesperson on matters related to the Indian Packaging industry. Under the leadership of Mr Gaurav Jalan, Packman.co.in (Packman's official website) became India's first e-commerce store for packaging solutions in the year 2002 (5 years before Flipkart was launch).
Today, Packman Packaging manufactures more than one lakhs of corrugated rolls, corrugated boxes, high-quality bubble sheets, safety/courier bags and more from it state of art manufacturing unit, located in Delhi NCR region. The manufacturing unit uses advanced packaging machinery and printing technology that ensures Packman's customers get fast and efficient delivery, high-quality brand representation through their product packaging.
Packman Packaging Top Offerings
Custom Corrugated Boxes – Packman Packaging is one of the largest manufacturers of 3 ply corrugated boxes in India, 5 ply corrugated boxes, and 7 ply corrugated boxes along with corrugated rolls in India. At Packman's online store you can customize (with your logo, graphics, shipping instruction) and buy corrugated boxes at the Best Manufacturer Rates and at Best Quality, Get PAN India Delivery, Free Shipment, Discounts on Bulk orders
Tamper Proof Courier Bags – You can buy Tamper Proof 60 Microns Security Courier Bags and 50 microns security at the Best Manufacturer Rates and at Best Quality, Get PAN India Delivery, Free Shipment, Discounts on Bulk Orders.
Stand Up Pouches – You can buy all kinds of customized and non-customized Stand-Up Pouches at the best wholesaler Rates and at the Best Qualities. Some of best seller stand up pouches at Packman store are: