Leading electronic packaging supplier Packman Packaging shares insight on Electronic Shipment    
Electronic device packaging is considered one of the most challenging among all packaging levels. Vibrations and impacts during transport can easily damage the fragile contents resulting in returns or exchanges. If damage happens to internal circuits, motherboards, then detection may not be possible at the customer end – and that commonly results in loss of brand trust and goodwill – and that is very difficult to retrieve back.
A great electronics packaging ideally should address protection from extreme temperatures, electrostatic discharge, mechanical damage, and high-frequency noise emission.
In this article, Mr Gaurav Jalan, Director, Packman Packaging, which is the packaging partner of some of the countries leading electronic gains, share key points one must remember to ensure that your electronics are safely shipped.
1. Choosing the right box corrugated box
Similar to walls surrounding a castle, the corrugated box is the first line of defence to protect electronic devices. Corrugated cartons are different from cardboard boxes and it is made from heavy paper pulp. Corrugated boxes are comprised of three layers of paper – inside liner, an outside liner, and fluting with a ruffled shape, which runs in between the two.
As a result of their design, corrugated cartons are cost-effective and, depending upon their construction, can hold a wide variety of weights, protect against moisture and are a (100% recyclable) sustainable choice. Depending on the amount of protection required, corrugate is available in a wide variety of sizes and thicknesses.
To know the flute size of corrugated boxes that your electronic product requires, call Packman Packaging expert at +918512014000
2. Select the right protective packaging
Selecting the right secondary packaging is vital to keep the electronic main device and its components like charger, battery, power cords etc. safe during transit. Good quality bubble wraps are one of the most common secondly packaging materials for electronic devices. One way of doing this is the use of a good quality bubble sheet to wrap every electronic component individually.
While wrapping the device and its corners, ensure that all the edges are also covered to prevent chipping or puncturing the box. By covering your electronics in bubble wrap, you will also be keeping them safe from static electricity and excess heat.
3. Select a right sealing material
Selecting a correct sealing material is the thirds key factor of electronic packaging. At Packman Packaging, we recommend using tamper-evident tape as this will help to deter any unauthorized access during delivery.
For example, tamper-evident tape custom printed packaging tape and corrugated box create a strong bond that cannot be removed without damaging the outer package, making it a great option to protect valuable electronics such as mobile phones, tablets and similar products.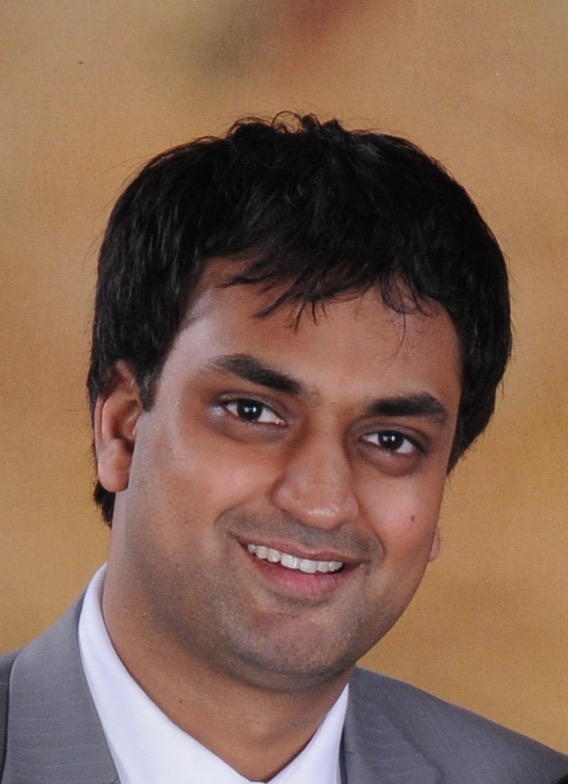 Mr. Gaurav Jalan is the Founder and Director of Packman Packaging, one of the largest Indian packaging company that has been serving some of the world's eminent technology, pharmaceutical, retail, fast-moving consumer goods, food, courier, publication, Jewellery, fashion, e-commerce organizations for the past 30 years.
A brilliant academic, a good graphic designer and a graduate from India's top management institutes, Mr. Jalan is a visionary businessman and an eminent spokesperson on matters related to the Indian Packaging industry. Under the leadership of Mr Gaurav Jalan, Packman.co.in (Packman's official website) became India's first e-commerce store for packaging solutions in the year 2002 (5 years before Flipkart was launch).
Today, Packman Packaging manufactures more than one lakhs of corrugated rolls, corrugated boxes, high-quality bubble sheets, safety/courier bags and more from it state of art manufacturing unit, located in Delhi NCR region. The manufacturing unit uses advanced packaging machinery and printing technology that ensures Packman's customers get fast and efficient delivery, high-quality brand representation through their product packaging.
Packman Packaging Top Offerings
Custom Corrugated Boxes – Packman Packaging is one of the largest manufacturers of 3 ply corrugated boxes in India, 5 ply corrugated boxes, and 7 ply corrugated boxes along with corrugated rolls in India. At Packman's online store you can customize (with your logo, graphics, shipping instruction) and buy corrugated boxes at the Best Manufacturer Rates and at Best Quality, Get PAN India Delivery, Free Shipment, Discounts on Bulk orders
Tamper Proof Courier Bags – You can buy Tamper Proof 60 Microns Security Courier Bags and 50 microns security at the Best Manufacturer Rates and at Best Quality, Get PAN India Delivery, Free Shipment, Discounts on Bulk Orders.
Stand Up Pouches – You can buy all kinds of customized and non-customized Stand-Up Pouches at the best wholesaler Rates and at the Best Qualities. Some of best seller stand up pouches at Packman store are: