When a buyer purchases something from your online store, their order has a certain way to go before it reaches them. The package could be shaken around in processing, get fallen on the floor, or have a heavier box placed on top of it. But packaging does a lot more than protect your products, says Mr Jalan. It impacts the way customers perceive your brand. From luxurious and premium to eco-friendly and sustainable, what does your packaging reveal about you?
In this blog, Mr Gaurav Jalan, Founder, and Director of Packman Packaging Pvt Ltd, India's top corrugated packaging supplier for e-commerce businesses is sharing how to pack the products and how to create product packaging that fits your brand. So, let us look beyond the simple cardboard box and provide your customers with a unique experience they would love to share.
Ways to Opt the Proper Product Packaging
The first task of packaging material is protection, if products arrive damaged, your customers will not like them and you will have to deal with more returns. You will require sturdy packaging as an exterior layer and filling material within.
Your packaging selection will also play a huge part in the ways you charge for shipping. For instance, a leading online shop packages its layer cake compactly to make it fit in the majority of the mailboxes and letter slots. It saves expenses and the customer does not have to be at home when the parcel is to be delivered.
Some things to keep in mind:
Order Packaging Samples. As an owner of a small size business, you will perhaps want standard packaging materials having your own design or logo. Always pre-order test sets having different sizes from different suppliers first.
Think beyond the box. Padded envelopes provide a choice to boxes for shipping small products and clothing. Since these packages are quite light, they can assist you to keep shipping rates low. They are also great if you do local deliveriesusing foot or by bike.
Opt 3 to 4 different sizes. In this manner, you will be ready for most customer orders. If a customer purchases three books from you, you would not want to send them all separately or use a big box for something small. It is a nice way to set your small business apart from big retailers.
Test the Packaging
Good packaging can be opened hassle-free without damaging the products inside. Here is how to put the product packaging to the test:
Pack and Seal Some Different Boxes Simply as you Would for a Buyer. Now attempt to open them using your hands. Are you able to do it? What if you use scissors? Get someone from the family involved too and ask them not to be too careful, your customers perhaps won't be.
Drop a Packed Box on the Floor then Keep it in the Shower for a Moment. It will give you a firm idea of how solid and water-resistant it actually is. You can then, for instance, adjust the quantity of filling materials or add a waterproof interior layer.
Send One Package to Yourself. See how your products look when they arrive. Did they get tramples or damaged during the transit?
What went wrong in your testing? You may require to tweak your packaging or even add opening instructions to the exterior of the box to assist customers to open it safely.
Ways to Design Your Product Packaging that Makes Your Brand Distinct
Your buyer is excited for their order to reach. If your brand name and logo are clearly visible on the exterior of the box, that is their first moment of joy.
One more advantage to branded shipping packaging is that your brand stays visible during transport and also if the box is reused. Customers who will see a box at a friend's or relative's house will immediately recognize it, further boosting their feelings about your brand. Studies also indicate that beautiful packaging activates the reward center in the human brain.
Choose the Colors
Every year billions of parcels are shipped worldwide. While you do not have details about their design, how many do you feel come in standard white or brown packaging? Perhaps millions.
Getting creative using your packaging design can assist you to stand out. Even if you are going with standard packaging, several suppliers will provide boxes in a range of colors so you could have them match your brand and website colors. Several companies are doing this, to make their brand appear distinct.
Select a Print
Your brand name with logo will be printed over the box. Your social media profiles are also useful to mention. It reminds customers to follow you and share what they liked about your products, or even post an unboxing video.
Another good instance comes from a top e-bike retailer. During delivery, the heavy boxes would fall on the ground, bikes arrived damaged, and customers returned. This meant the company had to pay out for damaged products, processing, and the expense of the returns. Besides, their customers had a bad experience.
As a solution, they have started printing an image of a flat-screen TV on the exterior of the box. Courier guys are more careful because they know that the product is fragile and the number of damage cases reduces by around 75%.
Select Sustainable Materials
Sustainable packaging was mentioned earlier. But one can also have a sustainable choice for packaging material inside the box. For instance, if you need a protective layer between separate products in a package, select growth paper. It consists of two layers of paper having plant or flower seeds in between. Post unpacking, your buyers can use that wrapping paper to grow plants. This way Styrofoam is not needed.
Ways to Give Your Customers the Finest Unboxing Experience
With standard packaging, your buyer's attention is just focused on the product you send. By lending your own finishing touches, you may make unpacking your products a memorable experience that customers can only avail of from your company. It turns opening the box into an event itself and your buyers link this experience with the brand.
Here are a few tips to make certain it's a great one:
Allow your Brand Persona Shine Through
If you make unwrapping your items a fun, exciting moment for your customers, they will associate the same feelings towards your brand. So several mail order parcels these days are sent in quite boring, brown cardboard boxes having a standard black and white invoice inside. So it is pretty much easier to make your brand to be distinct.
Include One Free Sample or Tester. Everyone loves freebies. And including one is a top way to provide your customers more value than they hope, draw their attention to your other products, and even lower the chance that they will return the order.
Throw in a Discount Dode for their Next Purchase. Want your customers to reward other customers for shopping with you and motive them to order again? A discount code is a top way to reinforce customer loyalty and increase sales.
Add Activity. Certain companies provide you with a box and encourage you to create something with it. For instance, it encourages you to turn your box into a fun toy for your pen, then take a picture and post it on social media.
Add a Personalized Message. The smaller the business, the bigger the advantage here, including a handwritten "Thank you" note with each order is an economical, simple way to delight your consumers and forge a true, human connection. This sort of dialogue marketing could create a big impact.
Do Not Add to Frustration
After hours queuing outside a smartphone's store, the first individual to get their hands on the new handset dropped the phone the moment he opened the box. Not a nice customer experience—so what exactly went wrong? Because the box did not open easily, the customer used excessive force on it, and the phone came out of the box when the box opened. This was specifically unusual for a top smartphone brand, a brand that is famous for the attention it pays to how it feels like unpack a new product, even paying close attention to minor details such as the smell and feel of removing the handset's protective film.
The great news is, if you are a small business, it is simpler to experiment and make certain you avoid known frustrations such as:
Unwarranted Packaging, Specifically Plastic. A top footwear company is replacing unnecessary shoeboxes. This is recyclable, reusable, and saves several tonnes of paper each year.
Packages One Cannot Open Comfortable. Think about having perforated edges to cardboard boxes, placing opening instructions on the exteriors, and avoiding excessive tape and plastic wrapping.
Packaging that Damages the Items When Opened. Nobody wishes to have another smartphone-like the incident, mentioned above.
Delight Your Customer at First Sight
Your parcel has at last arrived! You remove off the tape, open the box, and—finally—you see… an invoice and a return form.
While paperwork is normally the last thing you add to a box, it will be a lot better for the customer to see their new purchase first. Place bills, manuals, and other papers inside the box first with your products on top (any special personalized notes being the exception). Customers who can view a product and hold it in their hands are less possibly to want to give it back. So from a retailer's, view it is better for your buyer to think about the product first and not the cost or the fact they can return it.
So ask yourself too, does this packaging spark joy?
Your E-Store Packaging Can Do a Lot, than Protect
Good packaging keeps item safe. Great packaging assists you to win loyal customers and keep the business. Definitely, you want to make certain a product does not get damaged in the mail or box but if you only see packaging as a protective tool, you are missing out on a simple yet important marketing opportunity.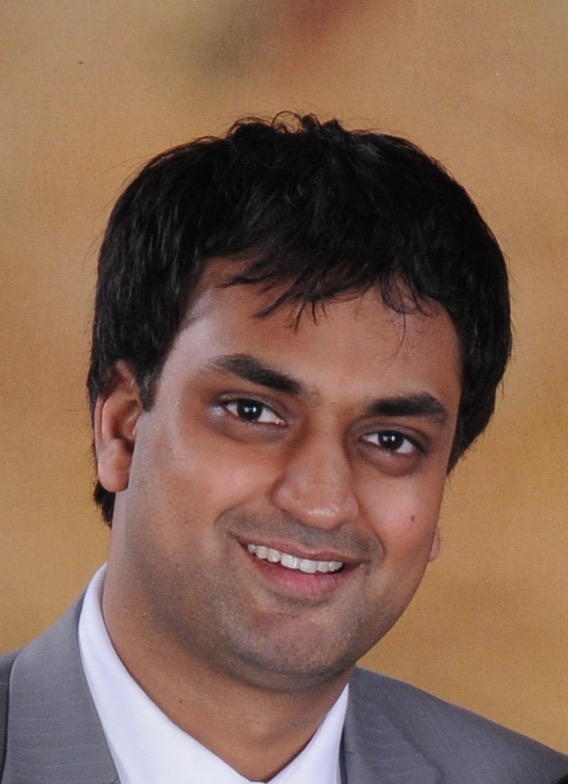 Mr. Gaurav Jalan is the Founder and Director of Packman Packaging, one of the largest Indian packaging company that has been serving some of the world's eminent technology, pharmaceutical, retail, fast-moving consumer goods, food, courier, publication, Jewellery, fashion, e-commerce organizations for the past 30 years.
A brilliant academic, a good graphic designer and a graduate from India's top management institutes, Mr. Jalan is a visionary businessman and an eminent spokesperson on matters related to the Indian Packaging industry. Under the leadership of Mr Gaurav Jalan, Packman.co.in (Packman's official website) became India's first e-commerce store for packaging solutions in the year 2002 (5 years before Flipkart was launch).
Today, Packman Packaging manufactures more than one lakhs of corrugated rolls, corrugated boxes, high-quality bubble sheets, safety/courier bags and more from it state of art manufacturing unit, located in Delhi NCR region. The manufacturing unit uses advanced packaging machinery and printing technology that ensures Packman's customers get fast and efficient delivery, high-quality brand representation through their product packaging.
Packman Packaging Top Offerings
Custom Corrugated Boxes – Packman Packaging is one of the largest manufacturers of 3 ply corrugated boxes in India, 5 ply corrugated boxes, and 7 ply corrugated boxes along with corrugated rolls in India. At Packman's online store you can customize (with your logo, graphics, shipping instruction) and buy corrugated boxes at the Best Manufacturer Rates and at Best Quality, Get PAN India Delivery, Free Shipment, Discounts on Bulk orders
Tamper Proof Courier Bags – You can buy Tamper Proof 60 Microns Security Courier Bags and 50 microns security at the Best Manufacturer Rates and at Best Quality, Get PAN India Delivery, Free Shipment, Discounts on Bulk Orders.
Stand Up Pouches – You can buy all kinds of customized and non-customized Stand-Up Pouches at the best wholesaler Rates and at the Best Qualities. Some of best seller stand up pouches at Packman store are: