Packing and delivering the fine garments you sell could be a stressful process. You can meticulously package your items, just to hear that they reached damaged, opened, or not at all, and if everything sounds familiar to your textile business, you might be wondering why. While clothing packages being damaged or lost in the transit isn't unheard of, there are certain steps you can follow to make certain the safe arrival of your clothing item goods, says Mr Jalan, and you can get the best economical clothing shipment available for your textile business requirements. Take into consideration the tips shared by Mr Gaurav Jalan, Founder, and Director Packman Packaging Pvt Ltd India's top packaging suppliers and manufacturers of cloth packaging for top brands.
Fold them up
Folding your garments acts a critical role in customer service and making sure your goods safely reach the customer. Package your clothing shipments initially, neatly folding the clothing items to easily fit inside the bag or corrugated box. One method to reduce creases in the clothes is to use tissue paper, which works as a barrier between the item and the interior of the package during transit. The tissue paper's smoothness makes sure reduced friction on the fabric, averting crinkles and creases during shipment. No one wishes to receive a brand new shirt riddled with creases, and customers favor simplicity over having to spend time neatening the cloth to make it wearable. Making sure your goods arrive simply how you would like to receive them makes sure that your customers are satisfied with the service they received and are more possible to make future purchases.
Boxes vs bags
Clothes differ in size and shape. While one fine-knit jumper might slide comfortably into a jiffy bag, you might struggle to do it for a chunky-knit sweater. While a jiffy bag provides top protection to small items, larger clothing bundles need to be packaged in a cardboard box. For boxed products, it is suggested to use layers of bubble wrap for the perfect protection and plenty of strong parcel tape to make sure your package has a better chance of remaining intact. A proper-packaged product makes the brand more recognizable than what is inside. This is why vendors and retailers need to make a conscious attempt to incorporate a meaning in their packaging, maintaining consistency in color, design, or style. Think of branding too.
Parcel tape
A strong parcel tape will be your protector when it comes to packaging and delivering your clothing shipments. Compared to the local brand tape, parcel tape lends additional strength to secure your shipment withstand the strenuous demand of transit. While the utilization of strong parcel tape would not make it simple for the customer to rip into the box, parcels that arrive damaged make unhappy customers even if the garment is totally fine, which is simply another reason how proper packaging plays a crucial role in customer service. Even if it is a courier company's fault, your business can still be at the center of the attack.
Negotiate shipping expenses
If you frequently send clothing items in the mail, negotiate a manageable clothing shipment price with your opted carrier. The courier service would be more than happy to arrange a negotiable price based on the volume of parcels you send. With this method, you can save your costs shipping clothing items and textiles to your customers. If you do not ask, you would not get it, and the less pricy the shipping cost, the more highly your business is to attract new buyers. They will not have to pay exorbitant shipping fees given by your shipping carrier and hence will order frequently.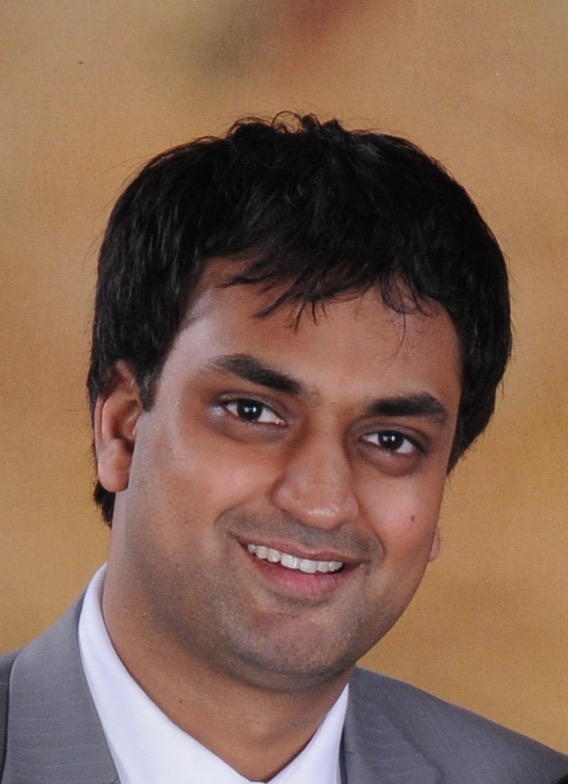 Mr. Gaurav Jalan is the Founder and Director of Packman Packaging, one of the largest Indian packaging company that has been serving some of the world's eminent technology, pharmaceutical, retail, fast-moving consumer goods, food, courier, publication, Jewellery, fashion, e-commerce organizations for the past 30 years.
A brilliant academic, a good graphic designer and a graduate from India's top management institutes, Mr. Jalan is a visionary businessman and an eminent spokesperson on matters related to the Indian Packaging industry. Under the leadership of Mr Gaurav Jalan, Packman.co.in (Packman's official website) became India's first e-commerce store for packaging solutions in the year 2002 (5 years before Flipkart was launch).
Today, Packman Packaging manufactures more than one lakhs of corrugated rolls, corrugated boxes, high-quality bubble sheets, safety/courier bags and more from it state of art manufacturing unit, located in Delhi NCR region. The manufacturing unit uses advanced packaging machinery and printing technology that ensures Packman's customers get fast and efficient delivery, high-quality brand representation through their product packaging.
Packman Packaging Top Offerings
Custom Corrugated Boxes – Packman Packaging is one of the largest manufacturers of 3 ply corrugated boxes in India, 5 ply corrugated boxes, and 7 ply corrugated boxes along with corrugated rolls in India. At Packman's online store you can customize (with your logo, graphics, shipping instruction) and buy corrugated boxes at the Best Manufacturer Rates and at Best Quality, Get PAN India Delivery, Free Shipment, Discounts on Bulk orders
Tamper Proof Courier Bags – You can buy Tamper Proof 60 Microns Security Courier Bags and 50 microns security at the Best Manufacturer Rates and at Best Quality, Get PAN India Delivery, Free Shipment, Discounts on Bulk Orders.
Stand Up Pouches – You can buy all kinds of customized and non-customized Stand-Up Pouches at the best wholesaler Rates and at the Best Qualities. Some of best seller stand up pouches at Packman store are: