In the year 2020, all eyes were on the pharma industry as the race for COVID-19 vaccines and treatments started. With vaccines now being rolled out all over the world, it is time to look to the future and what 2021 could bring. The pharmaceutical packaging industry has been witnessing substantial growth for several years and could cross £84 billion by 2024. Thanks to better innovations and emerging treatments, there is scope for further growth in this section of the pharma industry.
So, what does the year 2021 have in store for pharmaceutical packaging? Take a look at the blog by Mr. Gaurav Jalan, Founder, and Director of Packman Packaging India's leading pharmaceutical packaging manufacturer which talks about trends in pharmaceutical packaging for the year 2021.
Eco-Friendly Packaging
The world is aware of the need to go green. With humans looking to live more sustainably and cut down on their use of plastics, they are making well-informed choices about the kinds of products they use. This year, things will be set to go along this path and could affect the demand for certain types of products.
While other sectors are able to adjust their packaging strategies comfortably, for the pharma industry, it is not so straightforward. With safety always at the core of the industry, a balance has to be struck to assist ensure products can continue to be made and packaged safely, while also taking the greener practices into consideration.
PLA packaging (Polylactic Acid) is one of those solutions that may help the pharma industry reduce its emissions, as well as support, produce a more sustainable product. It is combustible, can control the temperature of products in transit, and it also uses around 65% less energy during production.
Eco-friendly solutions are set to be an important priority for pharma with new innovations arising all the time that will please buyers and benefit the environment too.
Using Nanotechnology to Nail Down on Counterfeiting
The pharma sector is susceptible to problems like counterfeiting, which has become simpler than ever thanks to the internet and online sales. Nanotechnology can make sure nano barcodes act as a 'track and trace' system for table packages that will identify where they have come from, deterring redistribution to other markets.
Packaging That is Efficient and Impactful
The COVID-19 pandemic has brought along new awareness of the need to package and distribute products efficiently. There could be expectations to manufacture and distribute products faster, right down to the packaging. Packaging companies will be faced with new challenges to develop solutions that will get things moving rapidly and rise to the demand.
In certain cases, this will be a race against time, but one that still needs pharma packaging companies to give solutions that are safe and effective.
Using Smart Technology Into Packaging
How the smart technology is incorporated into pharma packaging? That is one of the questions companies look set to answer this year. Several types of smart technology, including Bluetooth, NFC, and QR codes might transform areas of the industry by assisting to manage stock and demand levels, while there might even be smart temperature tracking that will assist in eliminating the use of spoiled or unsafe products. Smarter technology brings various solutions that can remove some of the risks that come with transport and supply, making sure of better value and improved safety.
Accessible Packaging
Accessible product packaging is mandatory for many industries, but it is specifically important for pharma. People need to be able to read and understand the right dosage and usage and must be one of the main considerations during packaging design.
As more and more people look set to move to self-medication (specifically, for conditions such as diabetes and allergies), clear instructions and highlighting of allergens, expiration dates will be critical. The information needs to be easy to read, and not simply a list of ingredients, in order to help users, use their medication properly and safely, and make sure they are disposing of it correctly too.
The Essence of Networking
Like the healthcare industry, pharma benefits from the sharing of ideas to assist form new products and make constant improvements. Networking and collaboration are vital for elevating the entire industry. The coronavirus pandemic has already showcased the need to share ideas and innovate together, and it looks set to continue across key pharmaceutical conferences during 2021.
2021 is set to be another critical year for the pharma industry, with packaging being one of the areas under the spotlight. While there are solutions that are required to help meet changing priorities and demands, there is also the opportunity to innovate and bring new ideas and concepts into this rapidly growing market.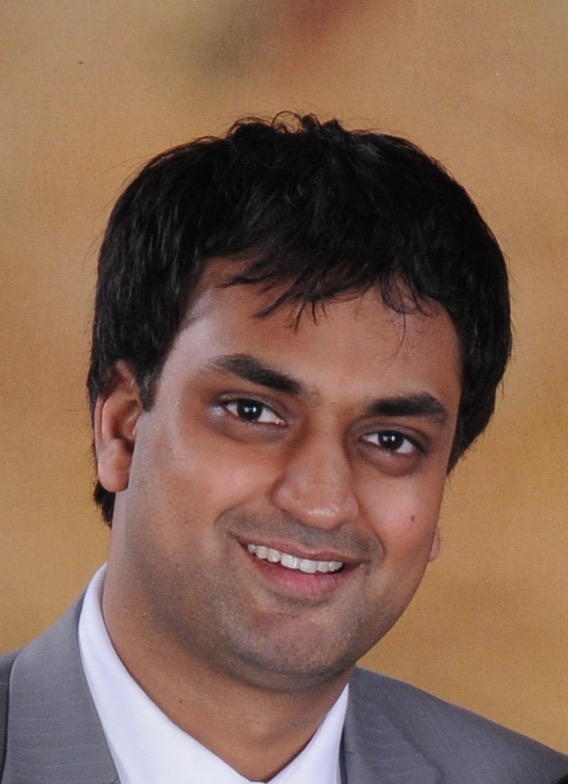 Mr. Gaurav Jalan is the Founder and Director of Packman Packaging, one of the largest Indian packaging company that has been serving some of the world's eminent technology, pharmaceutical, retail, fast-moving consumer goods, food, courier, publication, Jewellery, fashion, e-commerce organizations for the past 30 years.
A brilliant academic, a good graphic designer and a graduate from India's top management institutes, Mr. Jalan is a visionary businessman and an eminent spokesperson on matters related to the Indian Packaging industry. Under the leadership of Mr Gaurav Jalan, Packman.co.in (Packman's official website) became India's first e-commerce store for packaging solutions in the year 2002 (5 years before Flipkart was launch).
Today, Packman Packaging manufactures more than one lakhs of corrugated rolls, corrugated boxes, high-quality bubble sheets, safety/courier bags and more from it state of art manufacturing unit, located in Delhi NCR region. The manufacturing unit uses advanced packaging machinery and printing technology that ensures Packman's customers get fast and efficient delivery, high-quality brand representation through their product packaging.
Packman Packaging Top Offerings
Custom Corrugated Boxes – Packman Packaging is one of the largest manufacturers of 3 ply corrugated boxes in India, 5 ply corrugated boxes, and 7 ply corrugated boxes along with corrugated rolls in India. At Packman's online store you can customize (with your logo, graphics, shipping instruction) and buy corrugated boxes at the Best Manufacturer Rates and at Best Quality, Get PAN India Delivery, Free Shipment, Discounts on Bulk orders
Tamper Proof Courier Bags – You can buy Tamper Proof 60 Microns Security Courier Bags and 50 microns security at the Best Manufacturer Rates and at Best Quality, Get PAN India Delivery, Free Shipment, Discounts on Bulk Orders.
Stand Up Pouches – You can buy all kinds of customized and non-customized Stand-Up Pouches at the best wholesaler Rates and at the Best Qualities. Some of best seller stand up pouches at Packman store are: