Moving while packing is never easy. But do you know that if you have the proper tools to take care of packing things can be really smooth? Otherwise, packing can be quite an irritating job when it comes to getting the perfect boxes for each item or product, and specifically, those who never properly plan beforehand could get frustrated easily.
Mr. Gaurav Jalan says, however, there are complete stores that sell various boxes designed for particular items that are dedicated to assisting people to move easily. Well, those who have plenty of time may do needed preparations but, those who do not can take assistance from this blog by Mr. Gaurav Jalan, Founder, and Director of Packman Packaging Pvt Ltd who states some important list of must-have packing material that is needed before one move.
Bubble wraps for packing are perfect for fragile, sensitive items like crockeries, glassware and it is recommended to use bubble wraps facing inwards for the ultimate protection. It is available in handy rolls ranging from small to large bubbles. Large bubbles are needed to pack heavier products like sculptures and electronic items. There are multiple ways to perform bubble wrap.
Moving Boxes
Moving boxes are another important packing material needed for moving. One can use a combination of small and large boxes to pack various items that assist you to keep boxes light in weight and easy to carry. It is suggested to pack heavier items like books, silverware, equipment, and canned goods. And, light products in large boxes like pillows, bedsheets, and light shades.
Also, you are advised not to keep empty spaces and use towels, pieces of clothes, or moving boxes wrapping paper to make sure stability.
Stretchable packing plastic wrap is another mandatory thing to have that comes in several widths. It is a good way to wrap dressing drawers so that they do not come abruptly open. You can also wrap the crockery trays, utensil trays which assist keep all the items in place. More so, you can also use it to wrap soft furniture items such as couches and chairs.
It is sticky packing tape so do not go for anything cheap as the cheap tape will not be the stickiest. It is always advised to invest in a good quality tape as it assists secure open boxes and lends extra support as you put two strips on the side of the box.
Markers
It is essential to have a marking pen to clearly label your products. It is advised to use a king-size marking pen as one can see the labels easily. Also, never mention anything on the top of the boxes, better label them sideways with arrows which will help you keep the boxes segregated.
Now that you know the importance to prepare for the best moving experience, now you can safely move with your products, wherever you want.
About Packman Packaging
Packman Packaging is one of India's largest manufacturers of corrugated boxes, corrugated rolls, bubble rolls, bubble pouches, courier bags, POD jackets, duct tapes, e-commerce shipping bags and more.
Packman Packaging's online eCommerce packaging supply store is a dedicated one-stop solution for every packaging need for every kind of customers. Whether you are a startup or operating an online business that needs an ongoing e-commerce package supplies or a manufacturer that ships products all over the world, Packman Packaging's online store can help you with your requirement of quality packaging material, printing customized logo on packages, and on-time delivery at your business address.
With PAN India delivery, customer helpline support, best discount offers, hassle-free product replacement and on-time delivery services, Packman Packaging store is India's first preference for online packaging purchases.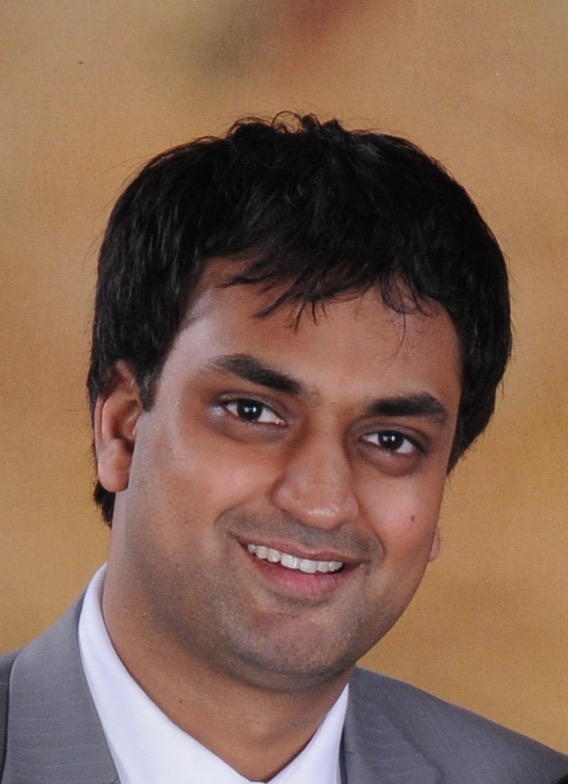 Mr. Gaurav Jalan is the Founder and Director of Packman Packaging, one of the largest Indian packaging company that has been serving some of the world's eminent technology, pharmaceutical, retail, fast-moving consumer goods, food, courier, publication, Jewellery, fashion, e-commerce organizations for the past 30 years.
A brilliant academic, a good graphic designer and a graduate from India's top management institutes, Mr. Jalan is a visionary businessman and an eminent spokesperson on matters related to the Indian Packaging industry. Under the leadership of Mr Gaurav Jalan, Packman.co.in (Packman's official website) became India's first e-commerce store for packaging solutions in the year 2002 (5 years before Flipkart was launch).
Today, Packman Packaging manufactures more than one lakhs of corrugated rolls, corrugated boxes, high-quality bubble sheets, safety/courier bags and more from it state of art manufacturing unit, located in Delhi NCR region. The manufacturing unit uses advanced packaging machinery and printing technology that ensures Packman's customers get fast and efficient delivery, high-quality brand representation through their product packaging.
Packman Packaging Top Offerings
Custom Corrugated Boxes – Packman Packaging is one of the largest manufacturers of 3 ply corrugated boxes in India, 5 ply corrugated boxes, and 7 ply corrugated boxes along with corrugated rolls in India. At Packman's online store you can customize (with your logo, graphics, shipping instruction) and buy corrugated boxes at the Best Manufacturer Rates and at Best Quality, Get PAN India Delivery, Free Shipment, Discounts on Bulk orders
Tamper Proof Courier Bags – You can buy Tamper Proof 60 Microns Security Courier Bags and 50 microns security at the Best Manufacturer Rates and at Best Quality, Get PAN India Delivery, Free Shipment, Discounts on Bulk Orders.
Stand Up Pouches – You can buy all kinds of customized and non-customized Stand-Up Pouches at the best wholesaler Rates and at the Best Qualities. Some of best seller stand up pouches at Packman store are: