Have you ever thought that you can brand your products by simply using packaging sleeves and spend less money as you would normally do with a custom box?
Though branding is a crucial step in promoting or selling any product but does not mean one needs to spend plenty of money on this.
This blog, by Mr. Gaurav Jalan, Founder and Director of India's leading packaging company Packman Packaging Pvt Ltd talks about a good packaging sleeve can boost your brand value and make your product look distinguished.
What are Packaging Sleeves?
You may be wondering what is a packaging sleeve. If you did come over this term while searching for custom packaging, you have per has also heard about belly bands.
Packaging sleeves and belly band packaging are the same
Simply take this.
Packaging sleeves or belly band packaging is a piece of paper that wraps around an object such as a jar, a sweet box, a shirt) and assist you to brand it without necessarily placing your product in a custom printed box, which is more costly.
A packing the sleeve is simple as a box without ends or closing tucks, like a cylinder. A box sleeve can be customized simply like any other box and there is also room for branding elements, product and nutritional and other information and you can even put cutouts to make it look special.
One can also, wrap Paper packaging directly around the object such as a soap bar or a pair of socks.
Why Opt for a Custom Packaging Sleeve?
Here are some of the reasons:
Professional Appearance with Lesser Price
Packaging sleeves let you buy economical generic boxes and brand them easily. Ordering a custom printed box will be more expensive, and if you are just starting a business, you may probably want to invest every penny wisely.
At the initial stages of your business, one can order a white blank box or a custom kraft box that fits a product and slides over a printed sleeve that will make it appear like a custom product.
Cost Friendly Printing
A printed sleeve requires up less space on the printing paper, so it is more cost-effective than a 6-sided box, which could be used up to double the paper and ink, implicitly. So apart from saving money, you also save the environment.
Suited for Any Sector
You can dress up virtually any product with a custom packaging sleeve. Given the reality that the sleeve can wrap around any object, it does not matter the industry or sector one is in. From pet products to toys, cosmetics, and food, packaging sleeves are a top option.
Less Quantity Print for Seasonal Packaging or Product Variations
One of the favorite qualities about using packaging, sleeves are that it lets you sell your product in various seasons without being stuck with leftover boxes. So if you have let us suppose – a cake or sweet manufacturer, you can sell your regular cake or sweets in a holiday edition by just adding a custom-printed sleeve to your box.
Makes Packaging Fast and Simple
Packaging sleeves are quite simple to use and save your time on the packaging, you just slide the sleeve over the box or directly around the product and it is ready to hit the shelves.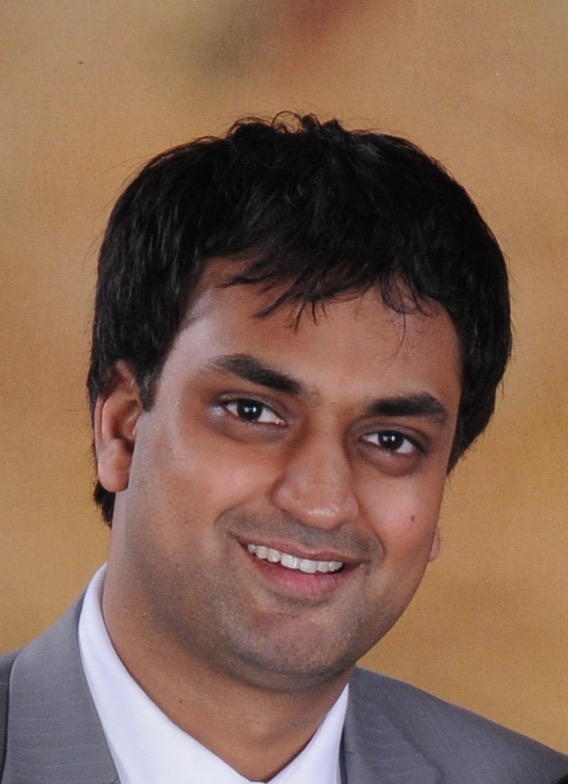 Mr. Gaurav Jalan is the Founder and Director of Packman Packaging, one of the largest Indian packaging company that has been serving some of the world's eminent technology, pharmaceutical, retail, fast-moving consumer goods, food, courier, publication, Jewellery, fashion, e-commerce organizations for the past 30 years.
A brilliant academic, a good graphic designer and a graduate from India's top management institutes, Mr. Jalan is a visionary businessman and an eminent spokesperson on matters related to the Indian Packaging industry.  He has witnessed and as well as participated in the growth process of India's packaging industry's that was few billions dollar market in 2010, grew into USD 31 billion in 2015 and is expected to turn$72 billion by 2020.
Under the leadership of Mr Gaurav Jalan, Packman.co.in (Packman's official website) became India's first e-commerce store for packaging solutions in the year 2002 (5 years before Flipkart was launch).
In years 2003-2005, when the majority of Indian packaging companies were primarily focused on their revenue and operations, Packman under Mr Jalan's leadership has started using eco-friendly and recycled packaging raw materials.
Today, Packman Packaging manufactures more than one lakhs of corrugated rolls, corrugated boxes, high quality bubble sheets, safety/courier bags and more from it state of art manufacturing unit, located in Delhi NCR region. The manufacturing unit uses some of the world's most advanced packaging material manufacturing machinery with world's best printing technology that ensures Packman's customers get fast and efficient delivery, high-quality brand representation through their product packaging.