Ever since bubble wrap was invented in 1960, they have been one of the top alternatives for shipping materials worldwide. The light, durable and versatile packing material was initially used to transport IBM's original mass-produced computers and their history have only got more distinguished since that. And yes, even its inventor has once said that one of the first things he did was to pop the bubbles.
Packman Packaging has been a packaging industry leader for over two decades now and it manufactures and sell only the best and most effective packing materials so, naturally, bubble wrap is one of Packman's staples.
This blog, by Mr. Gaurav Jalan, Founder, and Director of Packman Packaging Pvt Ltd which is Delhi's leading manufacturer of bubble wraps says why should you opt for it next time you need to ship fragile products? The benefits of bubble wrap are several, but here are some of the most important that continue to make bubble wrap a top choice of shippers everywhere.
It is a Good Insulator Against Impact
Bubble wrap is quite good at its primary function to keep products safe and secure during transit. Freight transit sadly mostly includes rough handling or bumps in the road thus, shippers protect the goods with bubble wrap. Its bubbles of sealed air lend a flexible but durable cushion that creates a surprisingly sturdy barrier against impact. When doubled or tripled up in the form of layers and combined with a sturdy corrugated shipping box, it can safeguard goods from even severe impacts.
It's Economical
Packman Packaging provides a great deal on bubble wrap in bulk, including the 12 inches of bubble wrap rolls. Businesses that ship a lot of individual goods should also look into Packman's individual air bubble wrap bags.  Any way you slice it, bubble wrap would be a bargain. As the bubble wraps are very light in weight, thus, it provides potential cost savings as far as transportation charges are concerned.
Reusable
When you are done with the bubble wrap, do not throw it away. Bubble wrap can almost always be reused unless those have been significantly damaged. As long as most of the bubbles stay intact, you are good to use your bubble wrap, time and again, to protect your most valuable products in transit. This makes bubble wrap a lot more eco-friendly option when compared to some kind of packaging that is hard to reuse, and it can provide big potential cost savings as well as stated above. These are also great for companies that give easy customer returns, as it is simple to set up as part of ready-to-go return boxes.
Versatile
They can insulate and protect almost any type of small cargo. It can comfortably be cut with scissors into almost any form you want, and large sheets of it are malleable enough to greatly wrap and protect several sorts of oddly-shaped cargo. And its applications outside shipping are huge as well. Some individuals even use it to insulate their windows during the summer. With a bit of creativity, the possibilities are almost limitless.
It has been more than 60 years of existence; bubble wrap has made a place as a go-to option for those shopping for shipping wraps. It is still simply as great for void fill packaging and impact protection as it has always been. And as e-commerce has exploded in importance, this is undoubtedly an even more critical tool for keeping products safer than ever. Bubble wrap is an efficient and cost-effective way to package your products and a roll of bubble wrap from Packman Packaging is a wise investment that will keep your packages safe and sound. Call Packman at 1800 270 7225 or contact online to learn more about its bubble wrap options.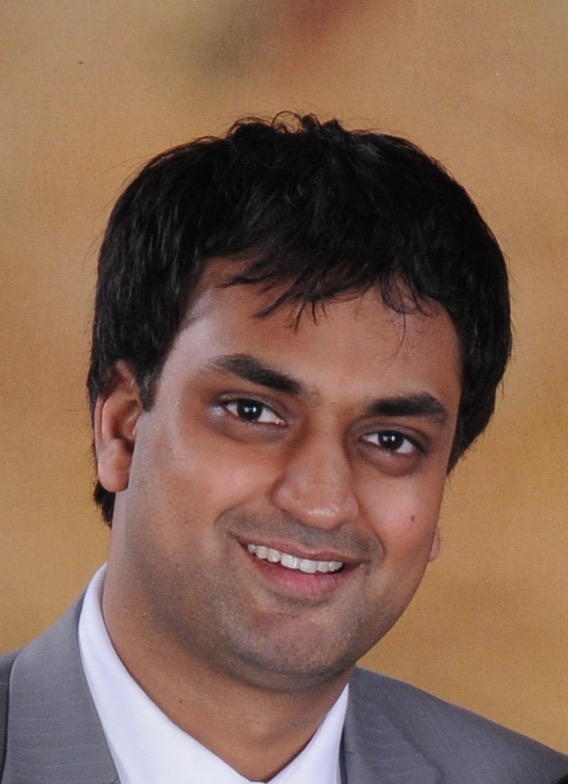 Mr. Gaurav Jalan is the Founder and Director of Packman Packaging, one of the largest Indian packaging company that has been serving some of the world's eminent technology, pharmaceutical, retail, fast-moving consumer goods, food, courier, publication, Jewellery, fashion, e-commerce organizations for the past 30 years.
A brilliant academic, a good graphic designer and a graduate from India's top management institutes, Mr. Jalan is a visionary businessman and an eminent spokesperson on matters related to the Indian Packaging industry. Under the leadership of Mr Gaurav Jalan, Packman.co.in (Packman's official website) became India's first e-commerce store for packaging solutions in the year 2002 (5 years before Flipkart was launch).
Today, Packman Packaging manufactures more than one lakhs of corrugated rolls, corrugated boxes, high-quality bubble sheets, safety/courier bags and more from it state of art manufacturing unit, located in Delhi NCR region. The manufacturing unit uses advanced packaging machinery and printing technology that ensures Packman's customers get fast and efficient delivery, high-quality brand representation through their product packaging.
Packman Packaging Top Offerings
Custom Corrugated Boxes – Packman Packaging is one of the largest manufacturers of 3 ply corrugated boxes in India, 5 ply corrugated boxes, and 7 ply corrugated boxes along with corrugated rolls in India. At Packman's online store you can customize (with your logo, graphics, shipping instruction) and buy corrugated boxes at the Best Manufacturer Rates and at Best Quality, Get PAN India Delivery, Free Shipment, Discounts on Bulk orders
Tamper Proof Courier Bags – You can buy Tamper Proof 60 Microns Security Courier Bags and 50 microns security at the Best Manufacturer Rates and at Best Quality, Get PAN India Delivery, Free Shipment, Discounts on Bulk Orders.
Stand Up Pouches – You can buy all kinds of customized and non-customized Stand-Up Pouches at the best wholesaler Rates and at the Best Qualities. Some of best seller stand up pouches at Packman store are: