The rise of e-commerce shopping has forced almost every retailer to think about attracting buyers to their stores and making them purchase a product even harder. Yes, growing competition could be a challenge but it also presents an opportunity says Mr Jalan.
One of the best ways is to use attractive-looking packaging for your retail products. These days the packaging of any product plays a crucial role in influencing the buyer's purchase decision. And this can be done as per Mr Gaurav Jalan, Founder and Director Packman Packaging Pvt Ltd India's top packaging supplier and manufacturer for retail chains and businesses.
You need to make sure that you put special emphasis on your product's packaging. Here are some ways.
Custom retail boxes
Custom retail boxes lend an exciting factor to your product, be it on the shelf or at the delivery point. It lets businesses transform functional packaging into a valuable marketing tool.
Using well-crafted custom retail boxes provides buyers the feel of receiving a gift. Even when they purchase the item for another person, the cycle of gifting continues.
These boxes are also great for items that require protection against damage. Some of those items are glass products, candy, candles, etc.
The quality of custom retail boxes is visible on the products inside. Also, the durability makes it difficult to throw them away.
Several customers prefer to reuse the boxes to store items at home. If you print your logo on it, your customers get a gentle reminder every time they see the box.
Folding cartons are actually paperboard containers made to provide light protection against damage. In transit, storage, and display, goods might encounter scratches and scuffs.
These folding cartons are well suited for items such as candles, pharmaceuticals, and cosmetics. They are also lightweight, which is an aspect that makes them so popular.
You can also print your logo inside and outside the package to grab attention. Also, you can print usage-related instructions, ingredients, and create personalized messages on the carton.
Doing this will lend your packaging some functional purpose. You can also make your branded folding cartons in various materials.
Custom retail bags having a logo
Post shopping, buyers mostly expect the brand interaction to finish. Custom retail bags are packaging items one can use to continue the interaction.
Certain kinds of custom retail bags are paper gift bags, plastic carry-on bags, and cloth totes. These bags provide customers the choice to reuse and repurpose.
Having your brand logo printed on it, it is difficult for them to forget your brand in a jiffy. Customers like the concept of a good bargain, availing two for the price of one.
Using custom retail bags sells that idea of saving money.
Custom retail packaging is an intense design procedure. It caters to the accurate specifications and needs of your product and brand.
Customers love unique packaging that feels personal to them. So, implement the steps in this guide to make the right custom retail packaging for your brand.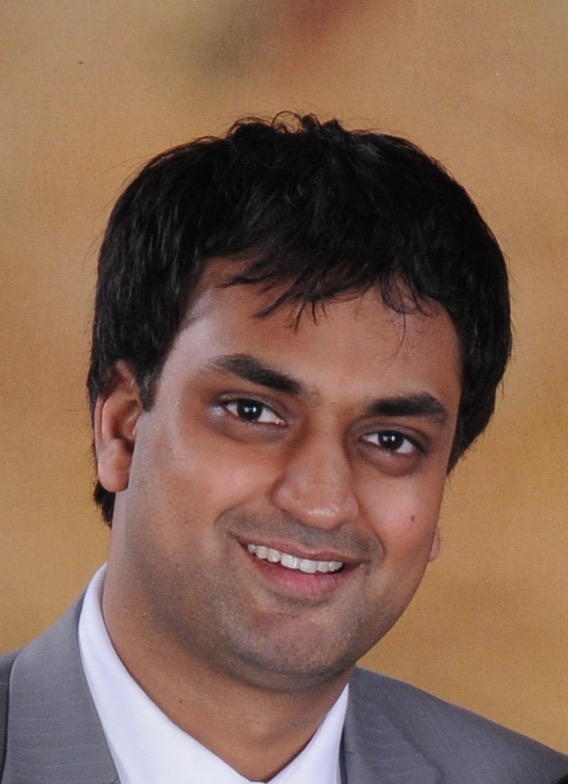 Mr. Gaurav Jalan is the Founder and Director of Packman Packaging, one of the largest Indian packaging company that has been serving some of the world's eminent technology, pharmaceutical, retail, fast-moving consumer goods, food, courier, publication, Jewellery, fashion, e-commerce organizations for the past 30 years.
A brilliant academic, a good graphic designer and a graduate from India's top management institutes, Mr. Jalan is a visionary businessman and an eminent spokesperson on matters related to the Indian Packaging industry. Under the leadership of Mr Gaurav Jalan, Packman.co.in (Packman's official website) became India's first e-commerce store for packaging solutions in the year 2002 (5 years before Flipkart was launch).
Today, Packman Packaging manufactures more than one lakhs of corrugated rolls, corrugated boxes, high-quality bubble sheets, safety/courier bags and more from it state of art manufacturing unit, located in Delhi NCR region. The manufacturing unit uses advanced packaging machinery and printing technology that ensures Packman's customers get fast and efficient delivery, high-quality brand representation through their product packaging.
Packman Packaging Top Offerings
Custom Corrugated Boxes – Packman Packaging is one of the largest manufacturers of 3 ply corrugated boxes in India, 5 ply corrugated boxes, and 7 ply corrugated boxes along with corrugated rolls in India. At Packman's online store you can customize (with your logo, graphics, shipping instruction) and buy corrugated boxes at the Best Manufacturer Rates and at Best Quality, Get PAN India Delivery, Free Shipment, Discounts on Bulk orders
Tamper Proof Courier Bags – You can buy Tamper Proof 60 Microns Security Courier Bags and 50 microns security at the Best Manufacturer Rates and at Best Quality, Get PAN India Delivery, Free Shipment, Discounts on Bulk Orders.
Stand Up Pouches – You can buy all kinds of customized and non-customized Stand-Up Pouches at the best wholesaler Rates and at the Best Qualities. Some of best seller stand up pouches at Packman store are:
Transparent Pouches with Zip Lock
Kraft Finish Stand Up Pouches with Zip Lock
Custom Printed Stand Up Pouches
Oval Window Stand Up Pouches.
Silver Standup Pouches with Zip Lock
Stand Up Pouches with Nozzle for Handwash, Ketchup and for Food Paste packaging.