Using Automated Packaging an Insight from Packman Packaging
At Packman Packaging assisting our customers to win means forging new methods of connecting people with products using packaging that bolsters relationships between brands and their buyers, while also being good for the planet. Mr. Jalan says automation may not be the primary thing that comes to mind when one thinks of sustainability, but it is a core element of Packman Packaging's approach and vital to supporting business value for any company navigating the e-commerce channel.
Packaging that is correct-sized, takes out void fill, lowers dimensional weight, and could be automated to accelerate throughput, this is how machinery promotes sustainability.
Mr. Gaurav Jalan, Founder, and Director of Packman Packaging Pvt Ltd, India's top corrugated boxes manufacturer and supplier for e-commerce businesses share insight on successful e-commerce packaging.
When correct size is the correct choice
Besides making innovative corrugated packaging, Packman Packaging designs systems to enhance the efficiency and sustainability of the entire manufacturing process.
Packman Packaging uses machinery that forms custom, on-demand packaging correctly sized for any product form.
Enhancing manufacturing efficiency while leveraging fibre-based packaging, which in several cases is curbside recyclable, is a strong one-two punch to promote sustainability. But core to both machinery and the product portfolio is safeguarding products in transport.
Correct-sizing packaging system capabilities, let the customers form the right size box for each product, each time, which lets them save on labor costs, lowering packaging waste, and reducing their transportation carbon footprint.
Several customers come to Packman Packaging looking for solutions on reducing or eliminating void fill and reducing their packaging and shipping expenses, adds Mr. Jalan. Packman's right-sizing solutions do not just solve those challenges, but they also give our customers having a more sustainable package being sent to their customers.
Speed and competency on demand
Customers mostly report that on-demand packaging systems enhance their labor and factory logistics. For manufacturers packing and shipping products that differ in size, the old method required them to keep stacks of ready-fold corrugated boxes on the shop's floor to be manually opened, taped, packed, and shipped. Systems such as automated make it possible to not simply make right-sized boxes for every order, but also to do it quicker with less labor. Several customers report a growth in the number of direct-to-consumer shipments each day, decrease of floor space from stored corrugated boxes, and saving of expenses from decreased packing labor costs and reduced waste – all of which assist our customers to win in the business of e-commerce.
Usually, when one installs a machine, the customers see an immediate gain in efficiency and throughput. This lets them ship orders quicker while using less packaging. It has been found over and over that using fewer packaging assists customers to save costs, boosting consumer satisfaction and decreasing their impact on the environment.
Packman Packaging and e-commerce have this in common. Neither can be consigned to being simply about boxes.  It is about getting products out of the door in a more efficient, sustainable manner.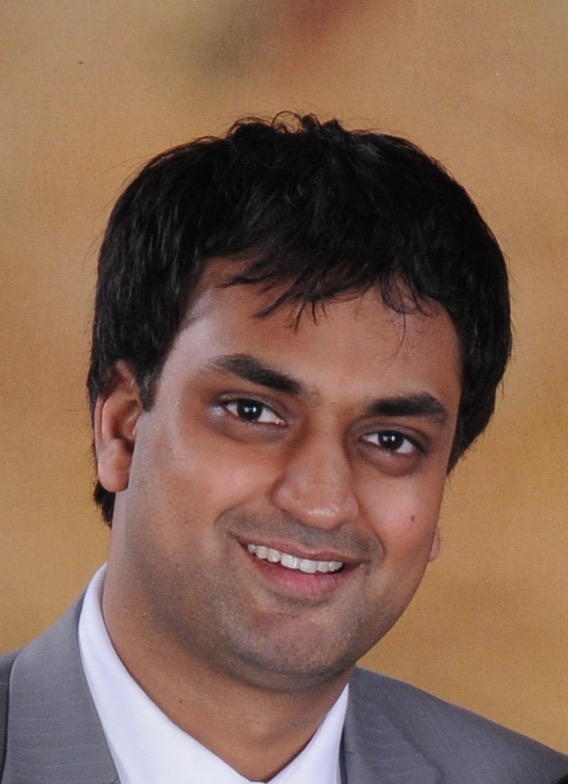 Mr. Gaurav Jalan is the Founder and Director of Packman Packaging, one of the largest Indian packaging company that has been serving some of the world's eminent technology, pharmaceutical, retail, fast-moving consumer goods, food, courier, publication, Jewellery, fashion, e-commerce organizations for the past 30 years.
A brilliant academic, a good graphic designer and a graduate from India's top management institutes, Mr. Jalan is a visionary businessman and an eminent spokesperson on matters related to the Indian Packaging industry. Under the leadership of Mr Gaurav Jalan, Packman.co.in (Packman's official website) became India's first e-commerce store for packaging solutions in the year 2002 (5 years before Flipkart was launch).
Today, Packman Packaging manufactures more than one lakhs of corrugated rolls, corrugated boxes, high-quality bubble sheets, safety/courier bags and more from it state of art manufacturing unit, located in Delhi NCR region. The manufacturing unit uses advanced packaging machinery and printing technology that ensures Packman's customers get fast and efficient delivery, high-quality brand representation through their product packaging.
Packman Packaging Top Offerings
Custom Corrugated Boxes – Packman Packaging is one of the largest manufacturers of 3 ply corrugated boxes in India, 5 ply corrugated boxes, and 7 ply corrugated boxes along with corrugated rolls in India. At Packman's online store you can customize (with your logo, graphics, shipping instruction) and buy corrugated boxes at the Best Manufacturer Rates and at Best Quality, Get PAN India Delivery, Free Shipment, Discounts on Bulk orders
Tamper Proof Courier Bags – You can buy Tamper Proof 60 Microns Security Courier Bags and 50 microns security at the Best Manufacturer Rates and at Best Quality, Get PAN India Delivery, Free Shipment, Discounts on Bulk Orders.
Stand Up Pouches – You can buy all kinds of customized and non-customized Stand-Up Pouches at the best wholesaler Rates and at the Best Qualities. Some of best seller stand up pouches at Packman store are:
Transparent Pouches with Zip Lock
Kraft Finish Stand Up Pouches with Zip Lock
Custom Printed Stand Up Pouches
Oval Window Stand Up Pouches.
Silver Standup Pouches with Zip Lock
Stand Up Pouches with Nozzle for Handwash, Ketchup and for Food Paste packaging.