Reclosable packaging for food and beverages evolved over the years sparked around 1950s patent filings. The 70s witnessed roll-on closure alternatives to beverages whereas the 80s saw twist-on-off closures go from high-density-polyethylene (HDPE) to polypropylene (PP) components over semi-rigid beverage cartons.
Present movement in food and beverage packaging is around tethered closures to make sure that the cap stays with the container post usage for recycling while stopping the cap from becoming waste or litter.
Mr Jalan, In the packaged foods market, present-day's buyers are hugely expecting reclosure with popular flexible packaging. There are three factors why that's happening.
This post shares the factors said by Mr Gaurav Jalan, Founder, and Director of Packman Packaging Pvt Ltd India's top manufacturer of food and beverage packaging.
The business point is potent, users save money having Reclosable packaging
Reclosable packaging constrains lipid oxidation, moisture loss or gain, and microbial growth by restricting oxygen, water vapor, and microbial contact whilst retaining food flavor and aroma. This results in a longer shelf life by consumers merely reclosing the packaging.
The business point for reclosing features is brand- and product-centric. Reclosability could be a "should-have" at the top of the transforming criteria hierarchy. In this situation, the business case is potent since more consumers will opt for a product featuring reclosable packaging.
Investment for an optimal reseal feature boosts sales or might simply be needed for category entry.
As food prices increases, reclosable features drift from high-value goods to lesser-value products. For instance, brands that invest in reclose features to safeguard high-value meat find that just 9% of meat is wasted post-consumer purchase.
Consumers are given a range of reclosing solutions inclusive of peel and reseal lidding over meat trays and reclosable semirigid tubs for deli meat that retain meat quality post-purchase. The business case for reclosable packaging is excellent in several categories.
Clearly convey to users the role of packaging in the prevention of food waste
Dairy businesses are investing hugely in packaging that stops food waste as part of their sustainability targets.
Conveying the extended shelf life having a reclose feature enhances brand value. A top company Innovated to created the reclosure for cheese shred bags to be both 'audible and tactile' so the buyers could easily tell if the package was safely sealed. Removing the pain point for the consumer is directly linked to more successful closures, repeat orders, and less food wastage.
Reclosable flexible food packaging is here to put into action
There is hardly any excuse now not to have reclosure on flexible packaging anymore. A great range of reclosable features for food and beverage packaging is widely available in the market. Or you can approach leading food and beverage manufacturer Packman Packaging for the same.
It is a fundamental rule to keeping pace with what consumer wants — and better yet, their wishes— is a constant challenge in packaging where reclose features are one method that packaging could both prevent food wastage and gain consumers.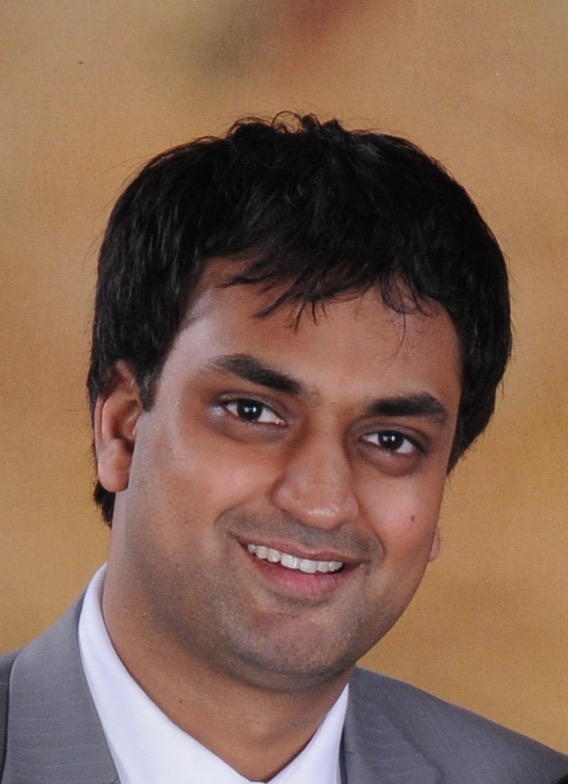 Mr. Gaurav Jalan is the Founder and Director of Packman Packaging, one of the largest Indian packaging company that has been serving some of the world's eminent technology, pharmaceutical, retail, fast-moving consumer goods, food, courier, publication, Jewellery, fashion, e-commerce organizations for the past 30 years.
A brilliant academic, a good graphic designer and a graduate from India's top management institutes, Mr. Jalan is a visionary businessman and an eminent spokesperson on matters related to the Indian Packaging industry. Under the leadership of Mr Gaurav Jalan, Packman.co.in (Packman's official website) became India's first e-commerce store for packaging solutions in the year 2002 (5 years before Flipkart was launch).
Today, Packman Packaging manufactures more than one lakhs of corrugated rolls, corrugated boxes, high-quality bubble sheets, safety/courier bags and more from it state of art manufacturing unit, located in Delhi NCR region. The manufacturing unit uses advanced packaging machinery and printing technology that ensures Packman's customers get fast and efficient delivery, high-quality brand representation through their product packaging.
Packman Packaging Top Offerings
Custom Corrugated Boxes – Packman Packaging is one of the largest manufacturers of 3 ply corrugated boxes in India, 5 ply corrugated boxes, and 7 ply corrugated boxes along with corrugated rolls in India. At Packman's online store you can customize (with your logo, graphics, shipping instruction) and buy corrugated boxes at the Best Manufacturer Rates and at Best Quality, Get PAN India Delivery, Free Shipment, Discounts on Bulk orders
Tamper Proof Courier Bags – You can buy Tamper Proof 60 Microns Security Courier Bags and 50 microns security at the Best Manufacturer Rates and at Best Quality, Get PAN India Delivery, Free Shipment, Discounts on Bulk Orders.
Stand Up Pouches – You can buy all kinds of customized and non-customized Stand-Up Pouches at the best wholesaler Rates and at the Best Qualities. Some of best seller stand up pouches at Packman store are: